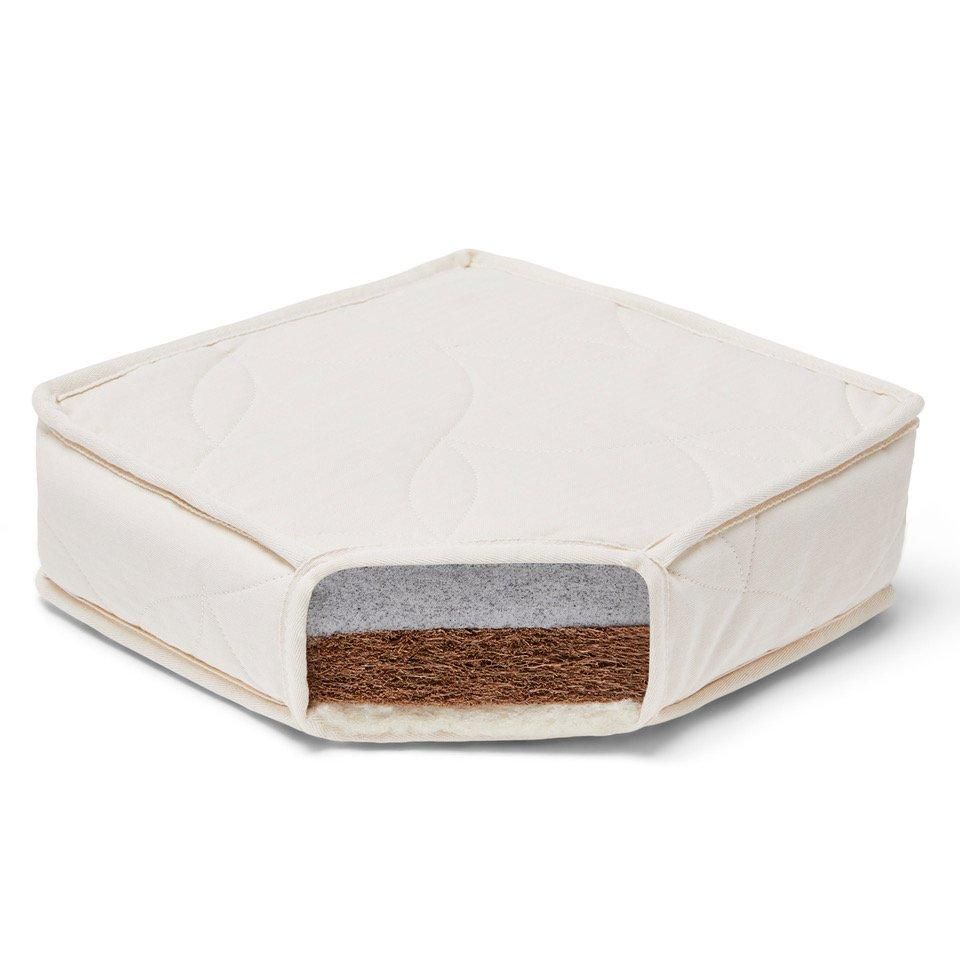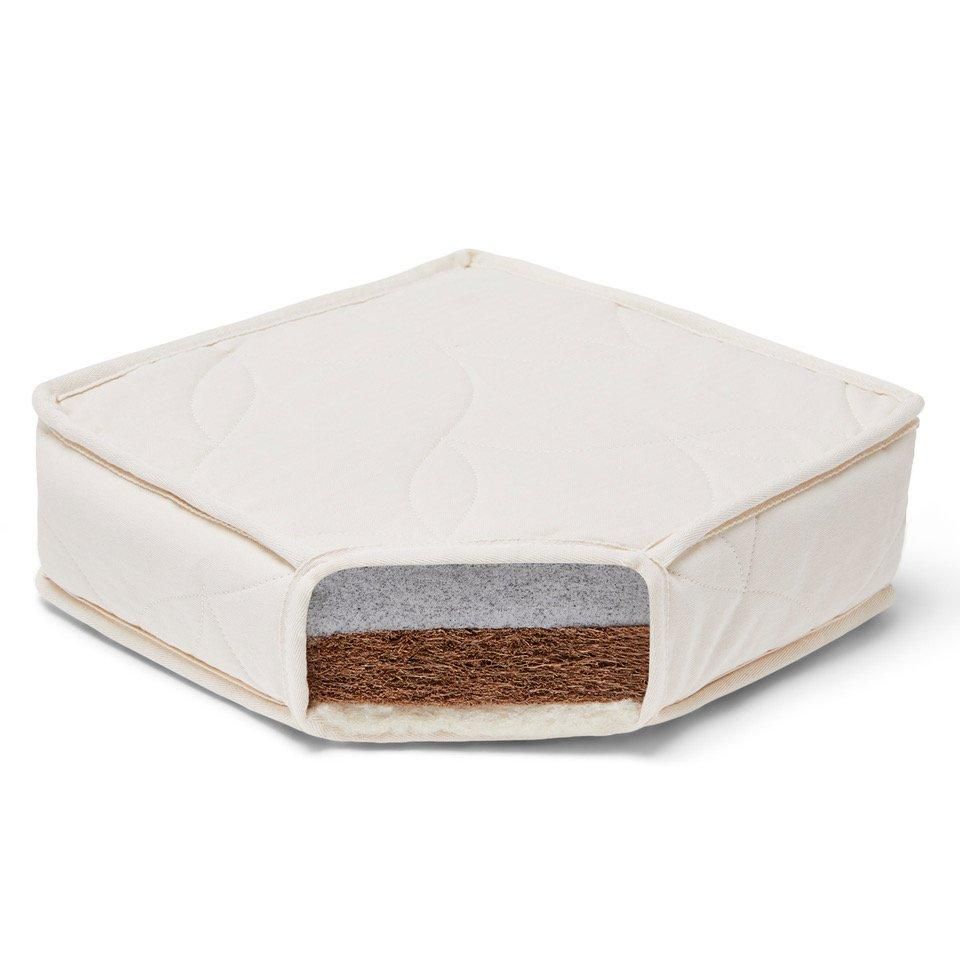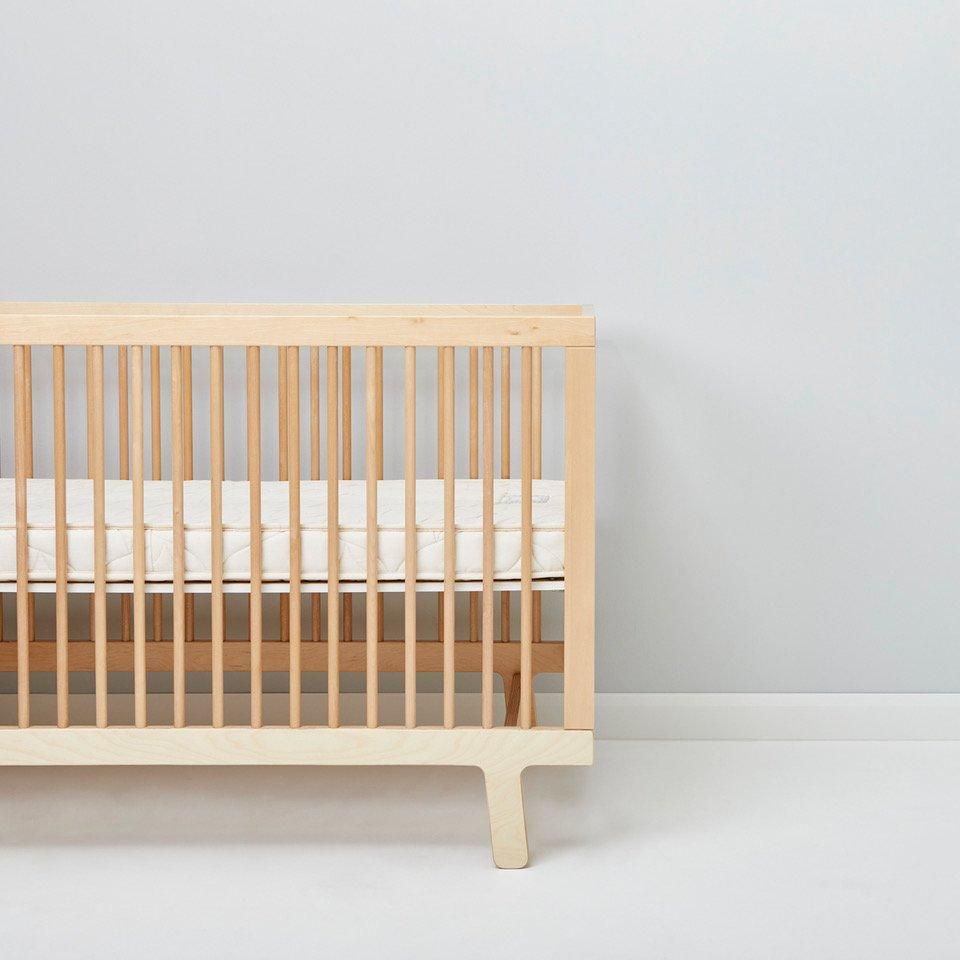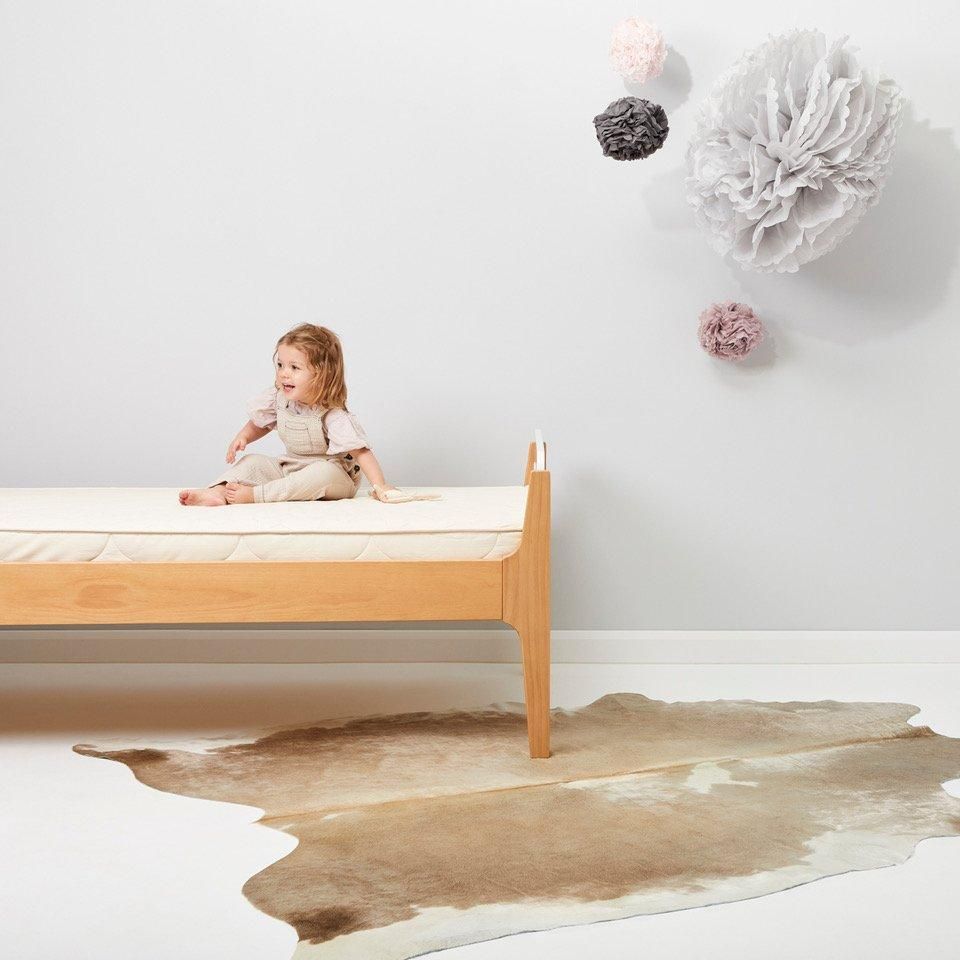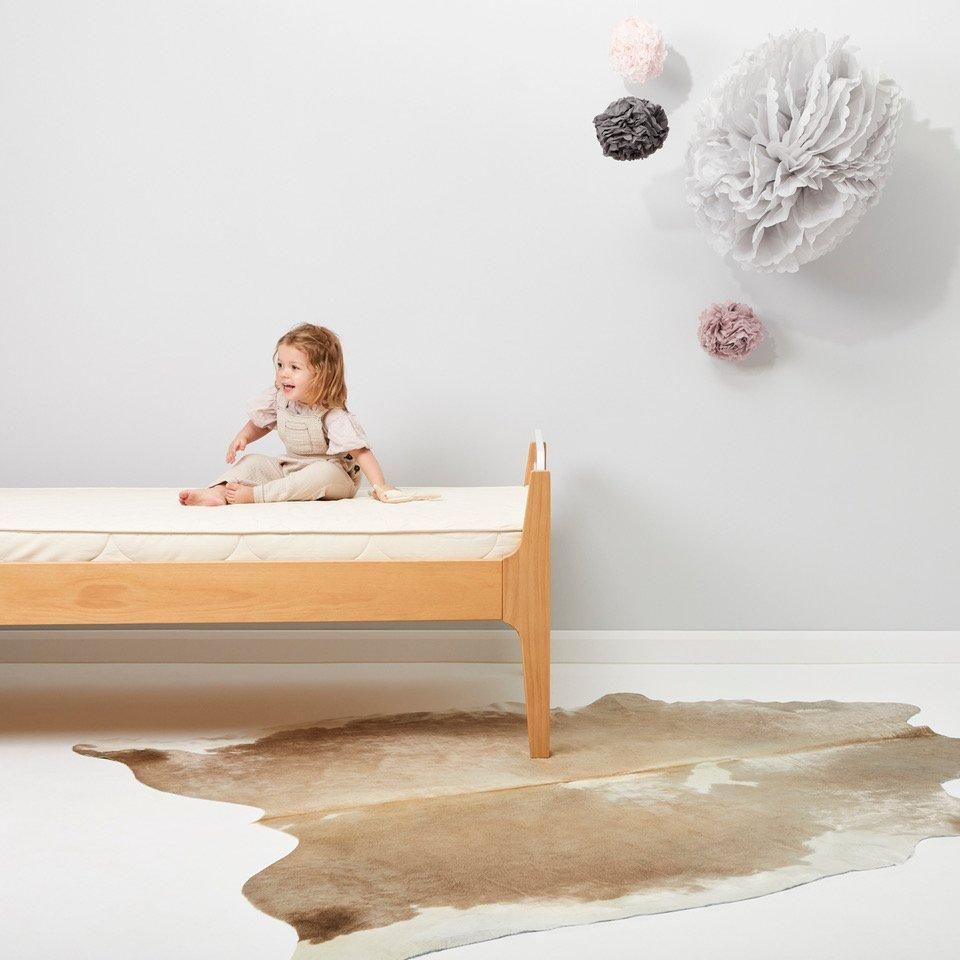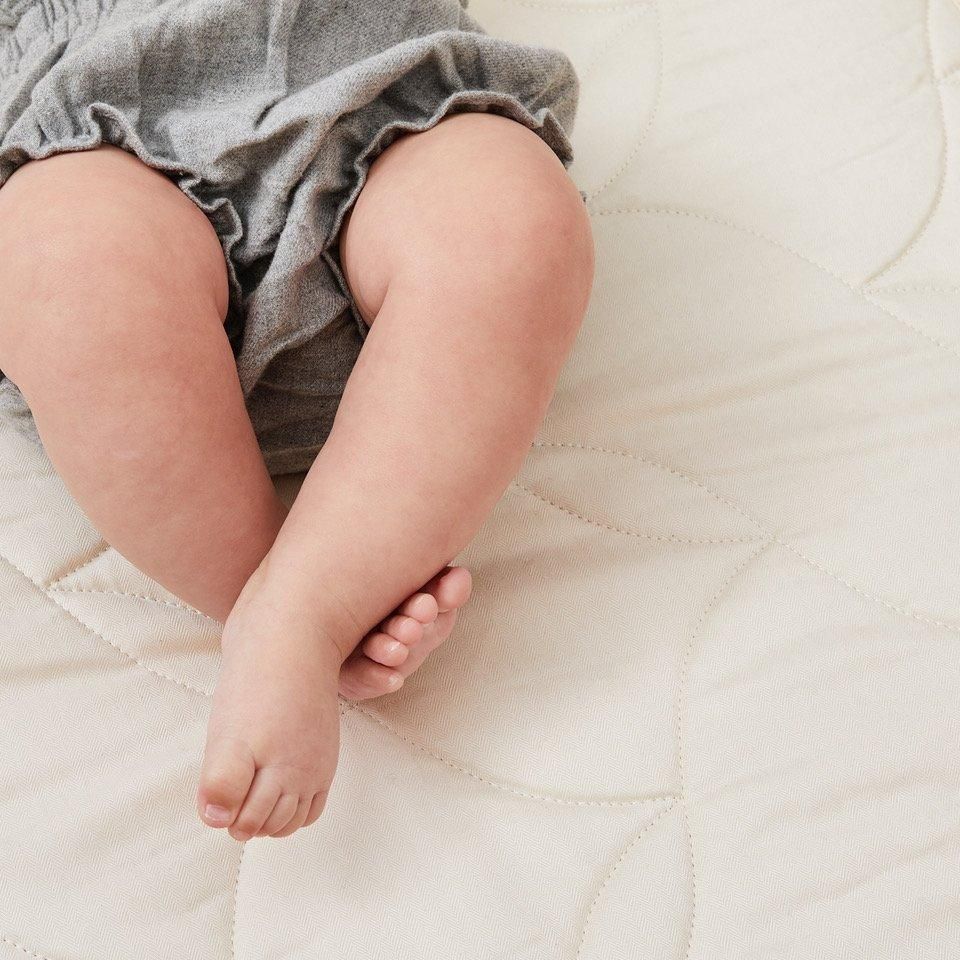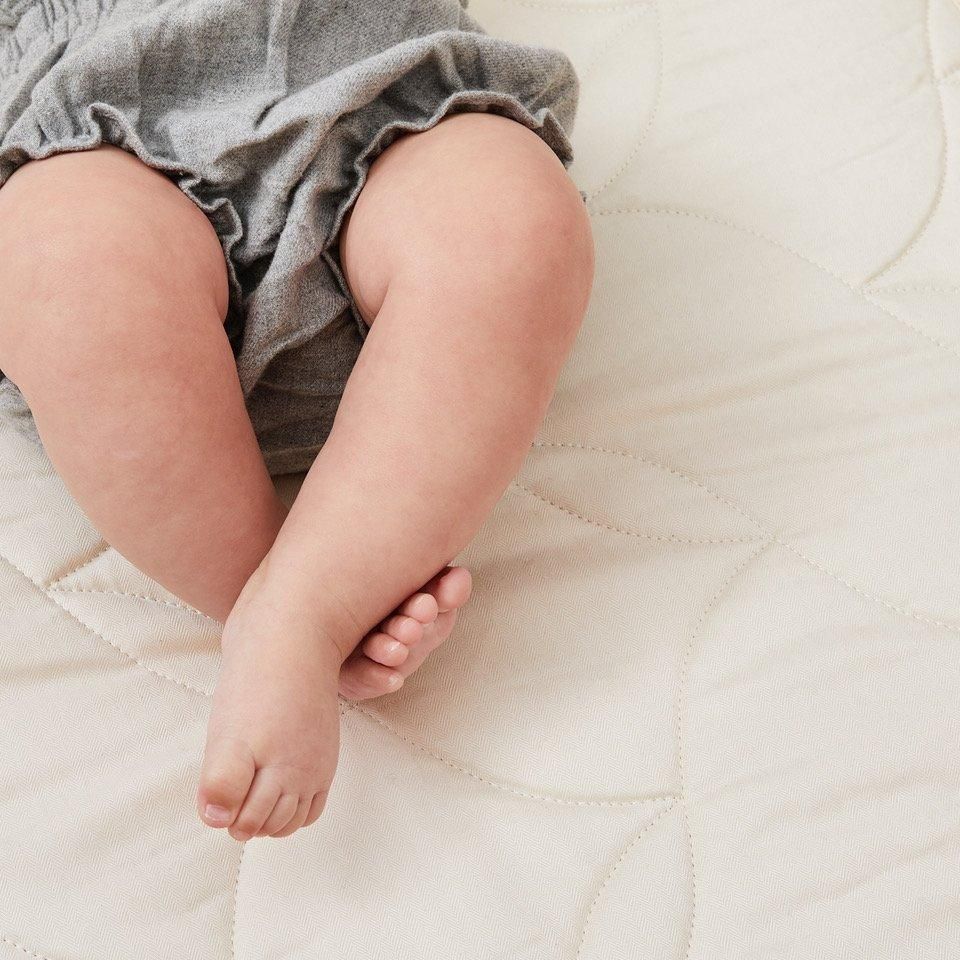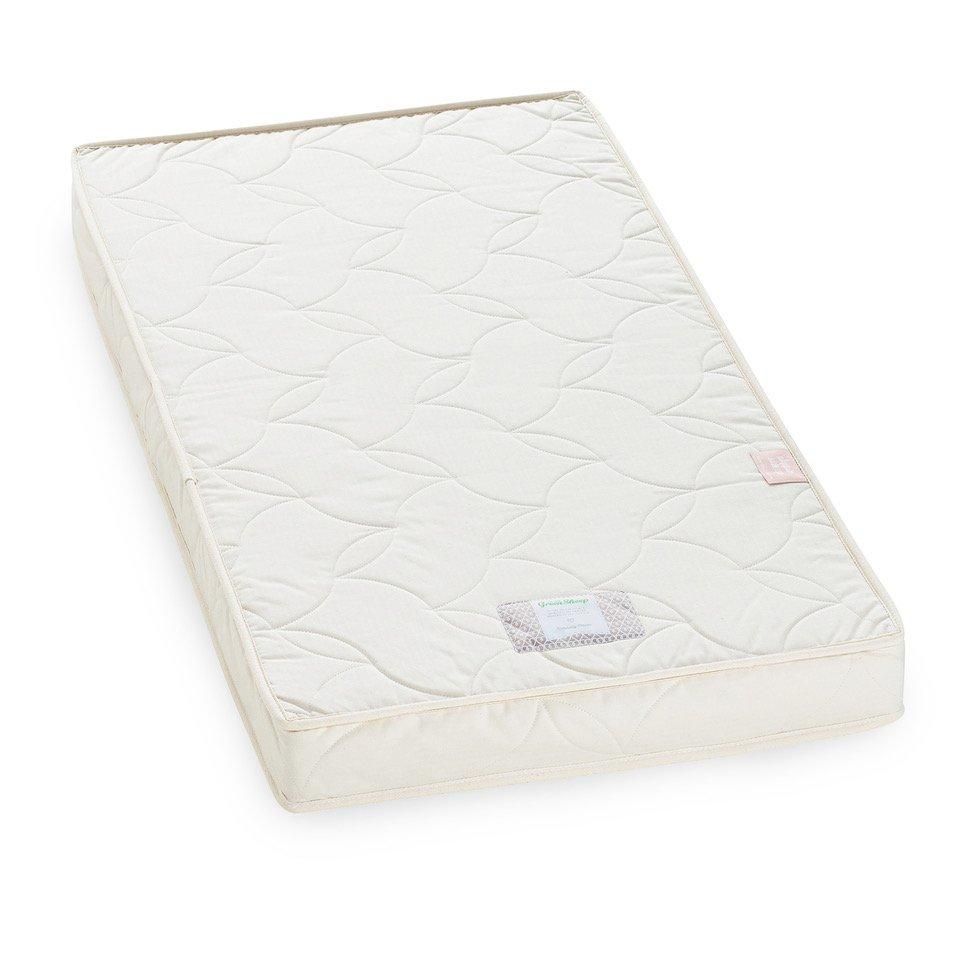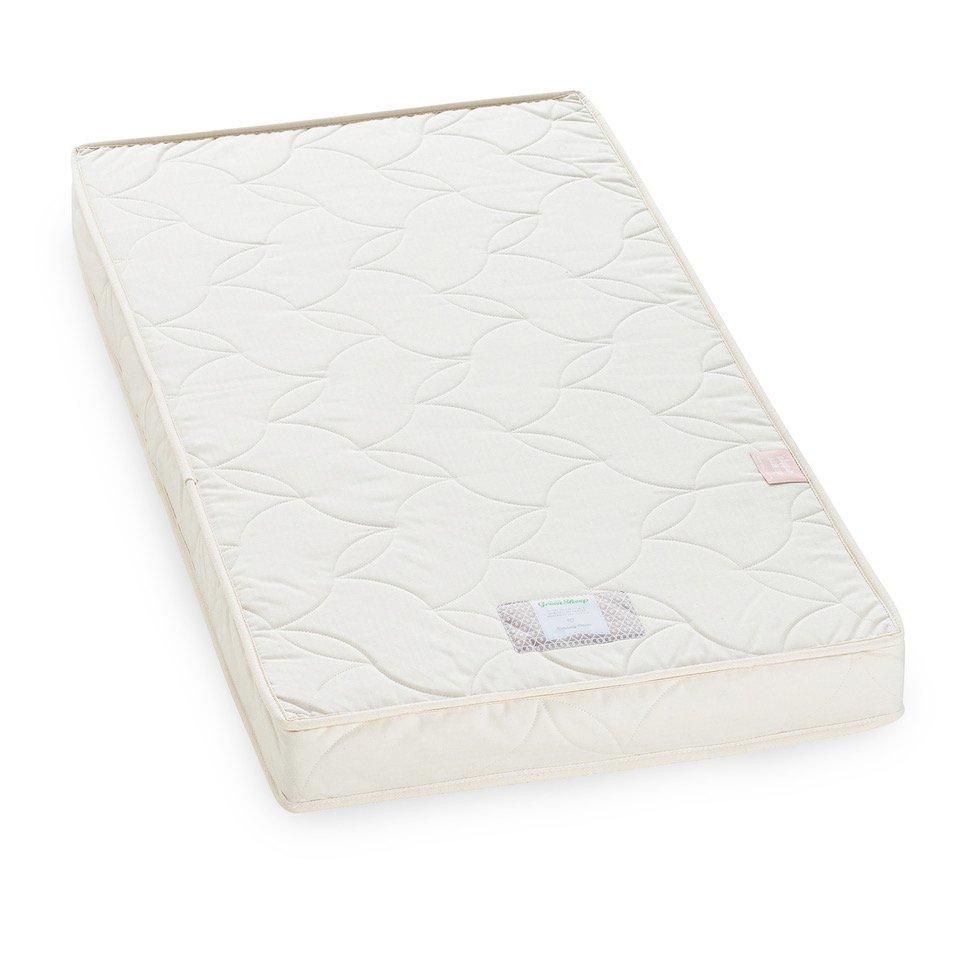 Twist Cotbed Natural Mattress 140cm x 70cm
Product ID: 406020
The Dual-Sided Mattress, that Grows With your Child Twist is an award-winning cot mattress that offers the best support for your baby and child.
Dual-sided, this 100% natural mattress is designed to provide your little one with the right support as they grow from baby to toddler and beyond. One side is firm, as recommended for babies up to 12 months. When your baby becomes a playful toddler, simply twist it over to the supple natural latex side that's as comfy as it is durable.
You can rest easy knowing that your child is sleeping safely in a pure and healthy environment, free from toxins and harmful chemicals. Free from chemical fire retardant sprays or adhesives (found in most cot mattresses). It is naturally hypo-allergenic fleece wool disperses moisture to create a clean, dry and anti-dust mite environment.
The large mattress is suitable for our Sussex, Regency and Dragons Cotbed. It is also suitable for our bespoke Little Duchess Cotbed and Four Poster Cot. 
Dragons Delivery and Installation (Greater London only)
Our team will personally deliver your order and install it on-site.
£100
Standard Courier (Rest of the UK mainland)
The shipping is carried out by our third-party couriers and doesn't include installation.
£15
Dragons Delivery and Installation (anywhere in the UK mainland)
Our team will personally deliver your order and install it on-site.
£120
Worldwide Expert Courier Service
No installation included
from £20 to £700
Worldwide Delivery and Installation
Requires tailored shipping quote

As shipping fees are dependant on multiple factors, the exact amount will be calculated at checkout. Please note that oversized items exceeding 99 cm x 46 cm x 52 cm may be subject to custom shipping fees, provided once the order is confirmed. Customers can return their items within 14 days from the delivery date. Items must be unopened and unused.
Do you want to know how to include Twist Cotbed Natural Mattress 140cm x 70cm into your interior?
Ask our interior designers
for help and tips
child,adult,boy,girl,newborn,toddler,children,sleep,bedroom, current price: 250, max price: 500, min price125
You May Also Like