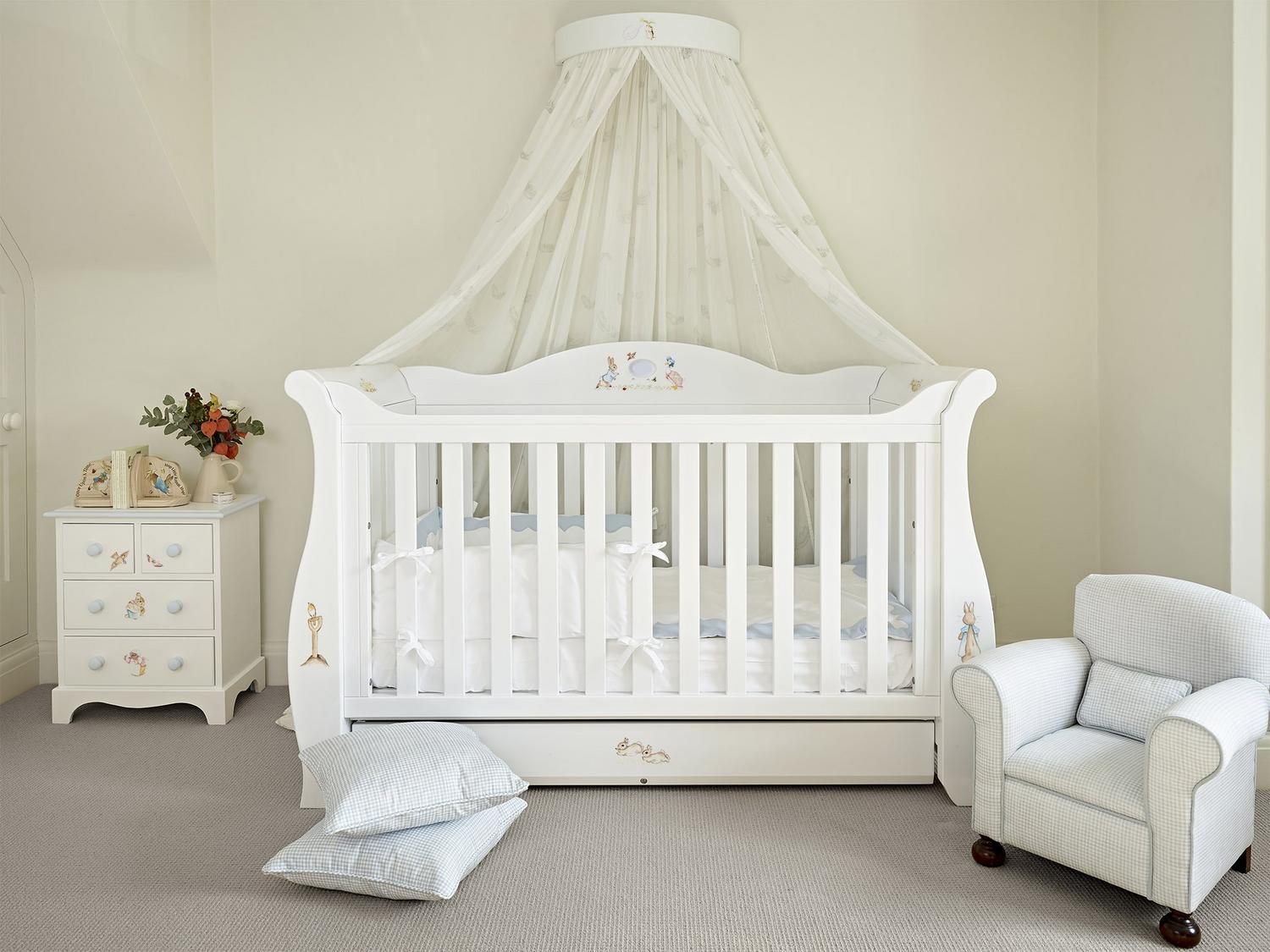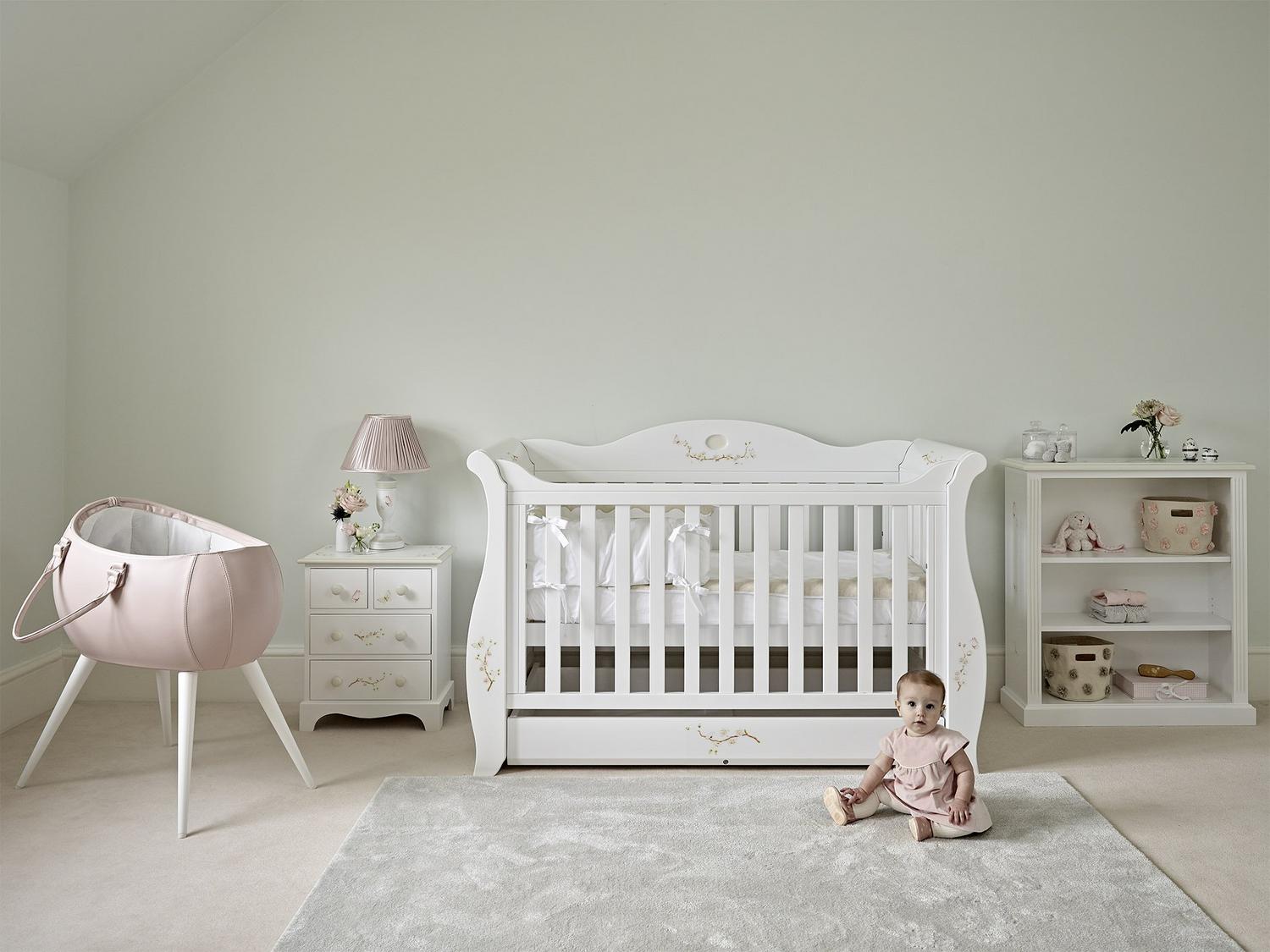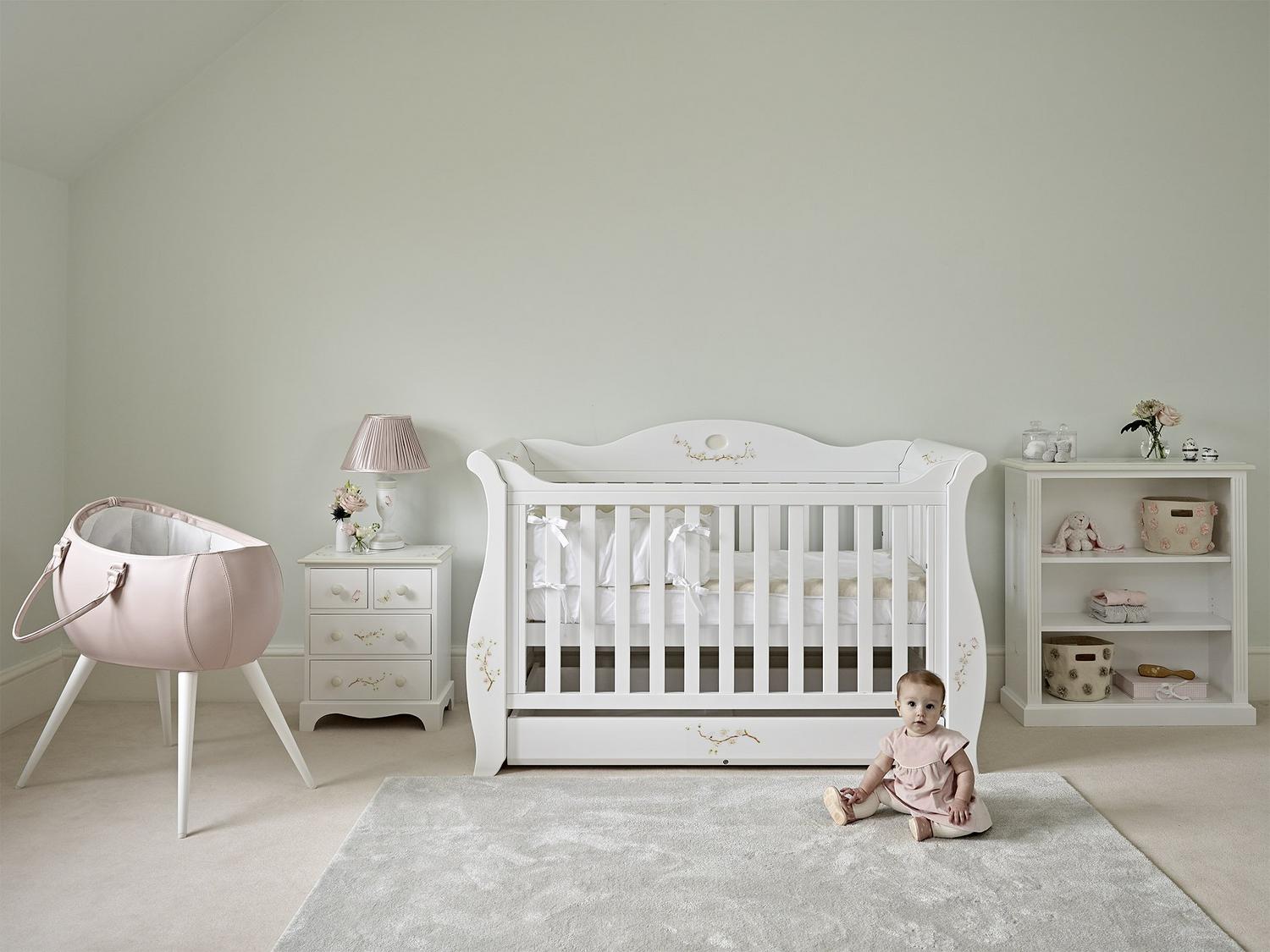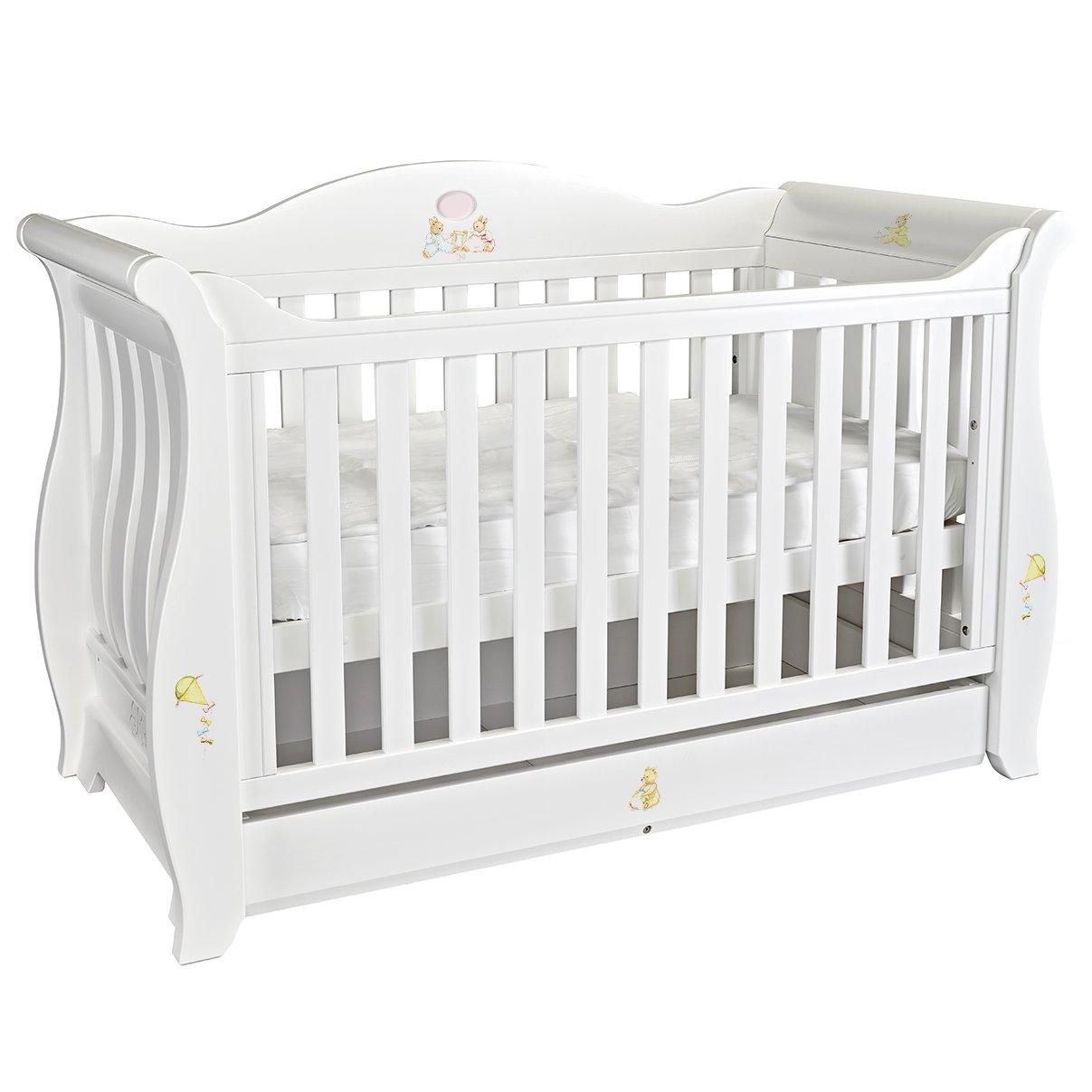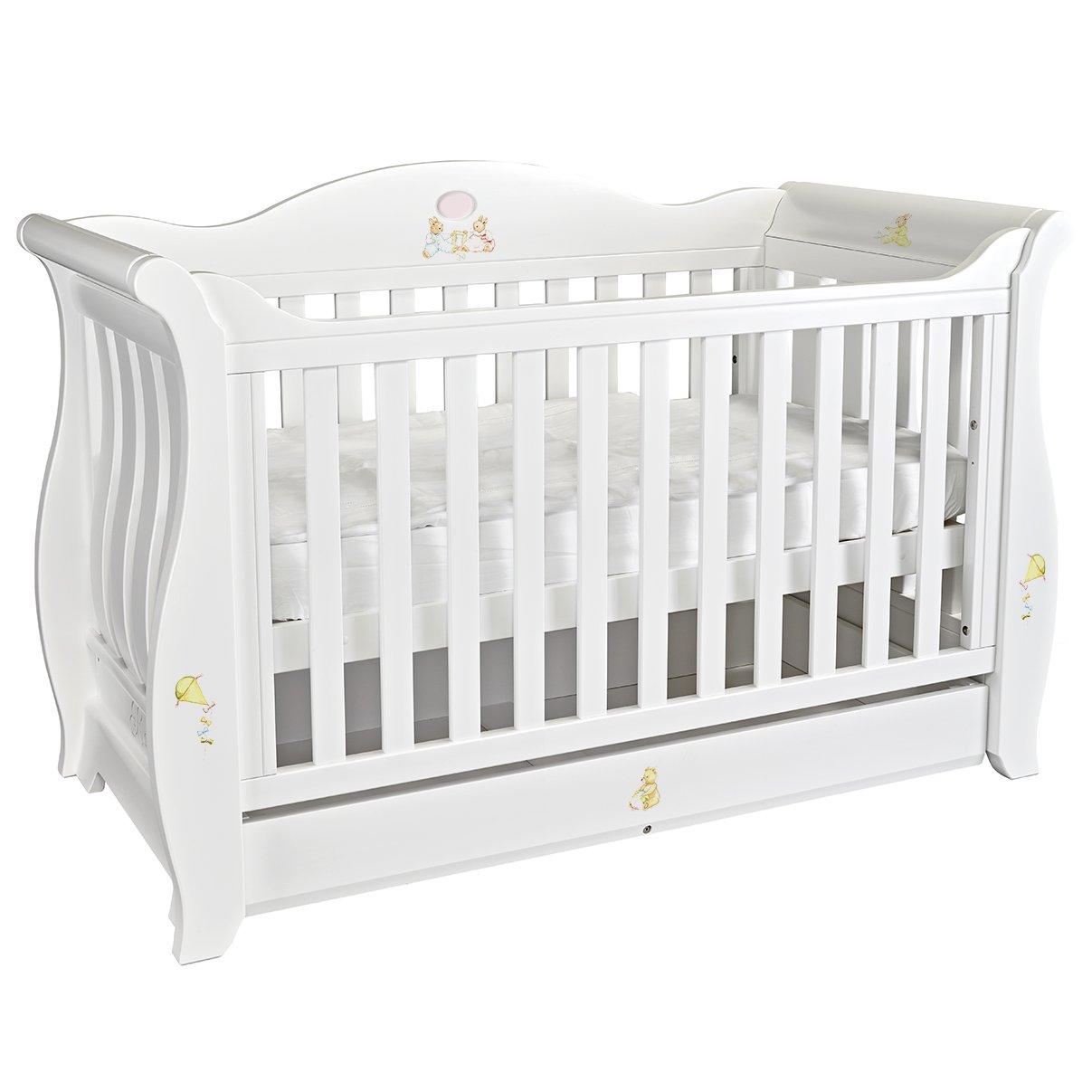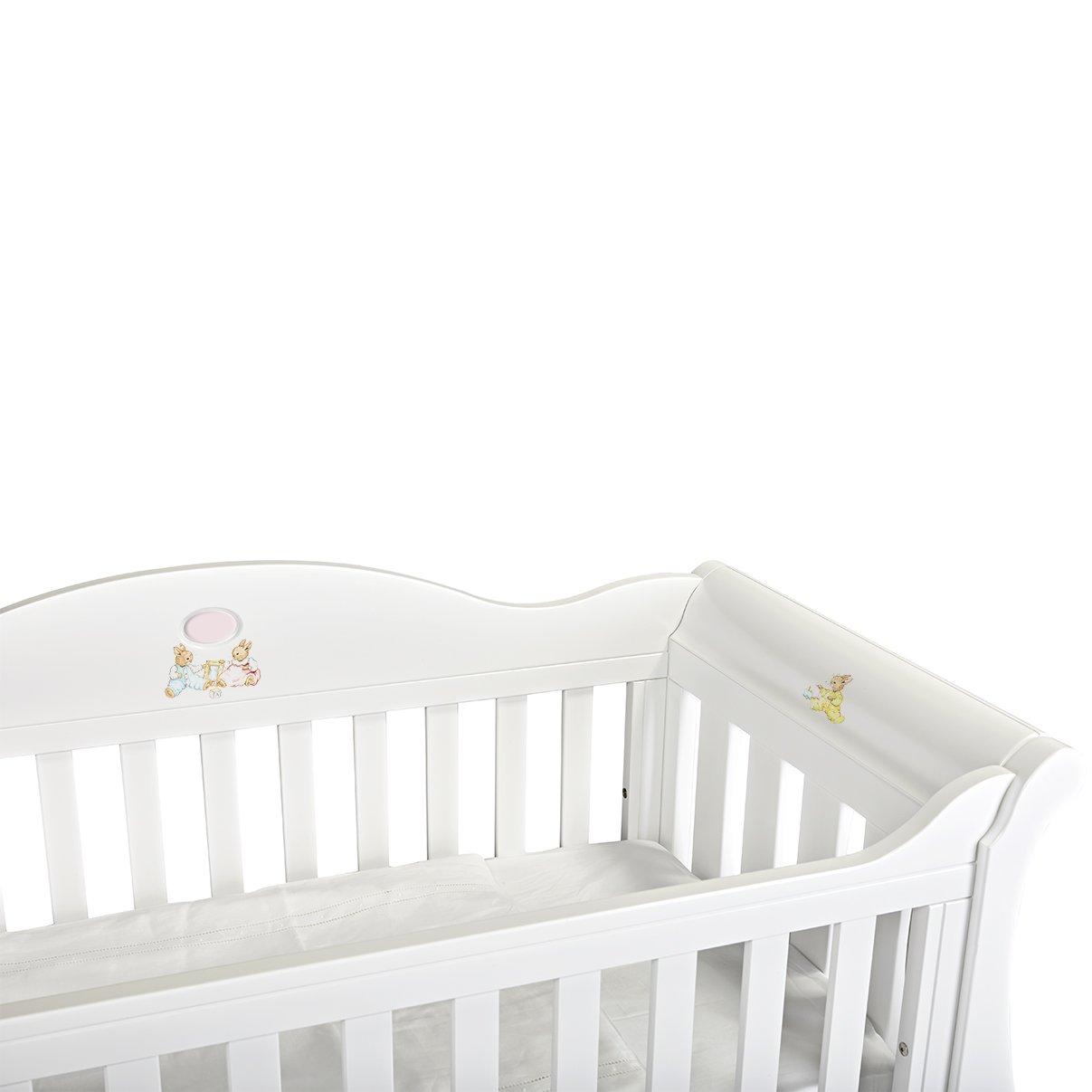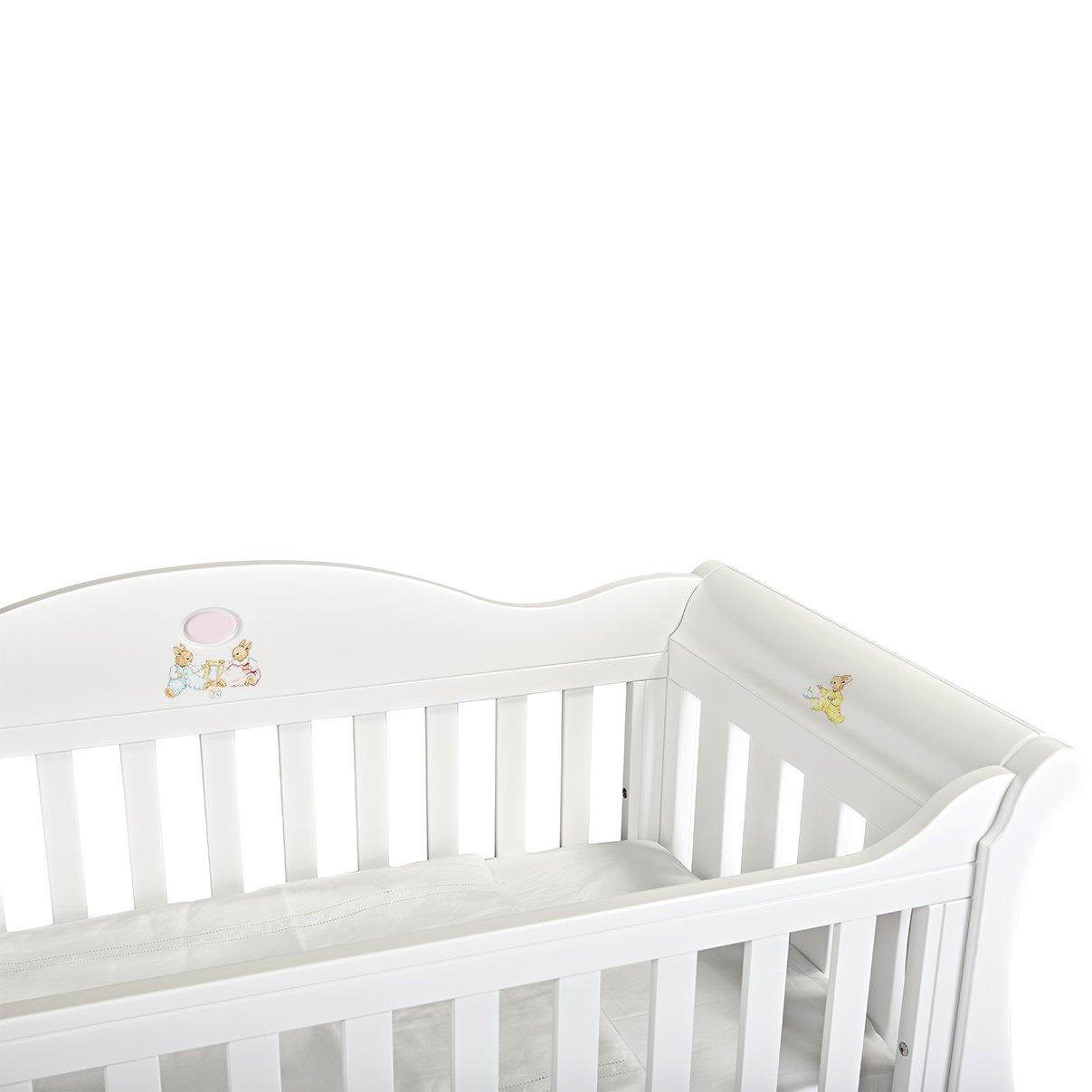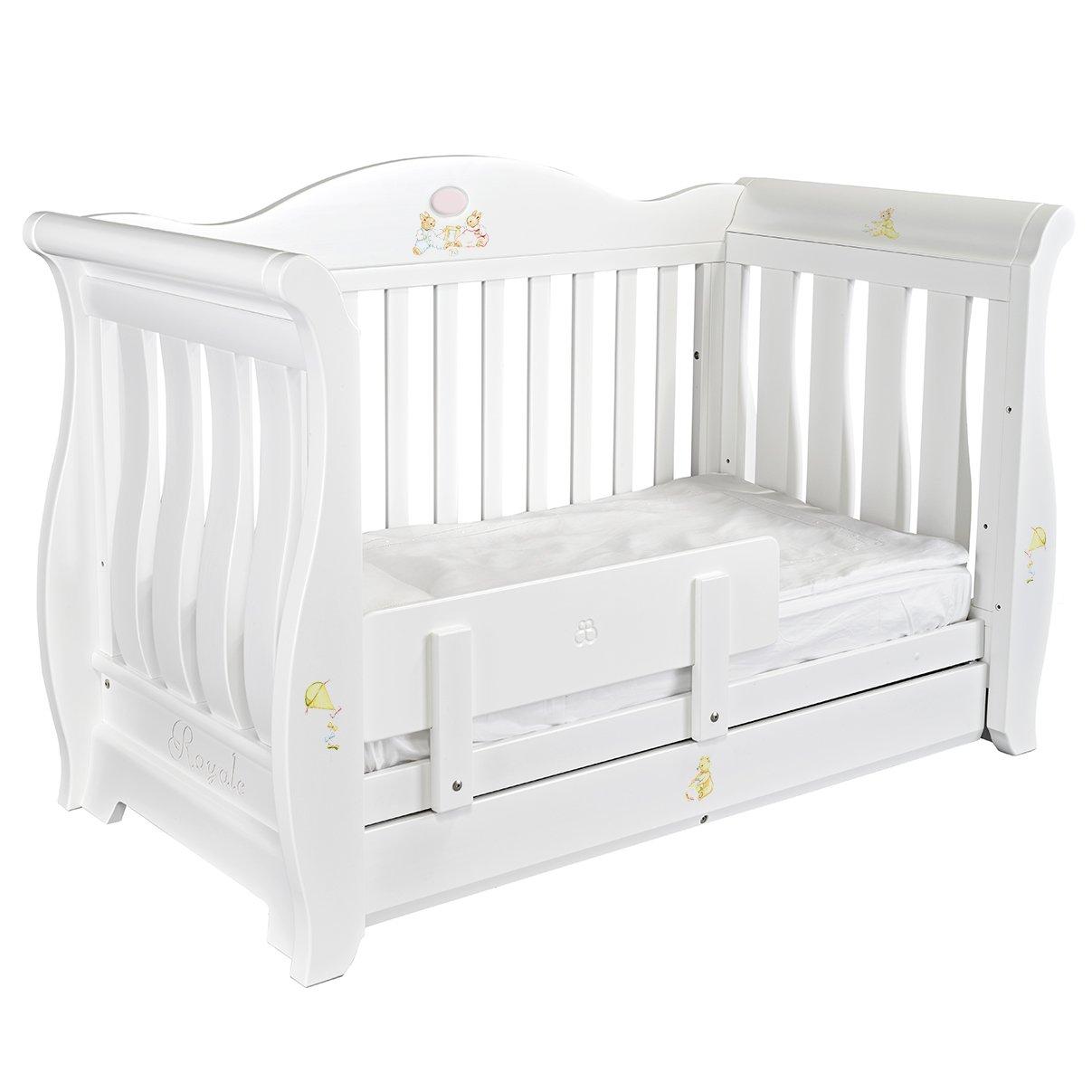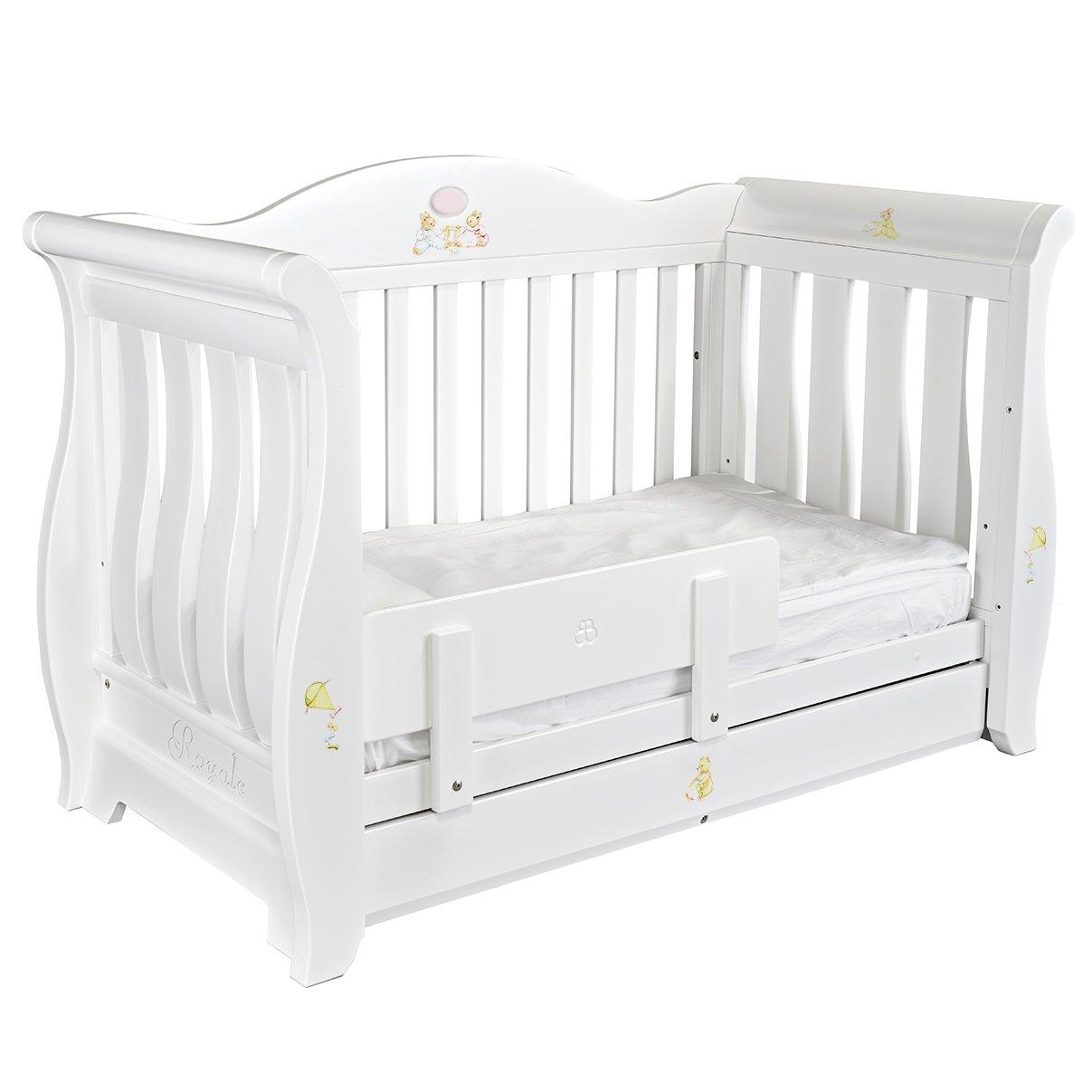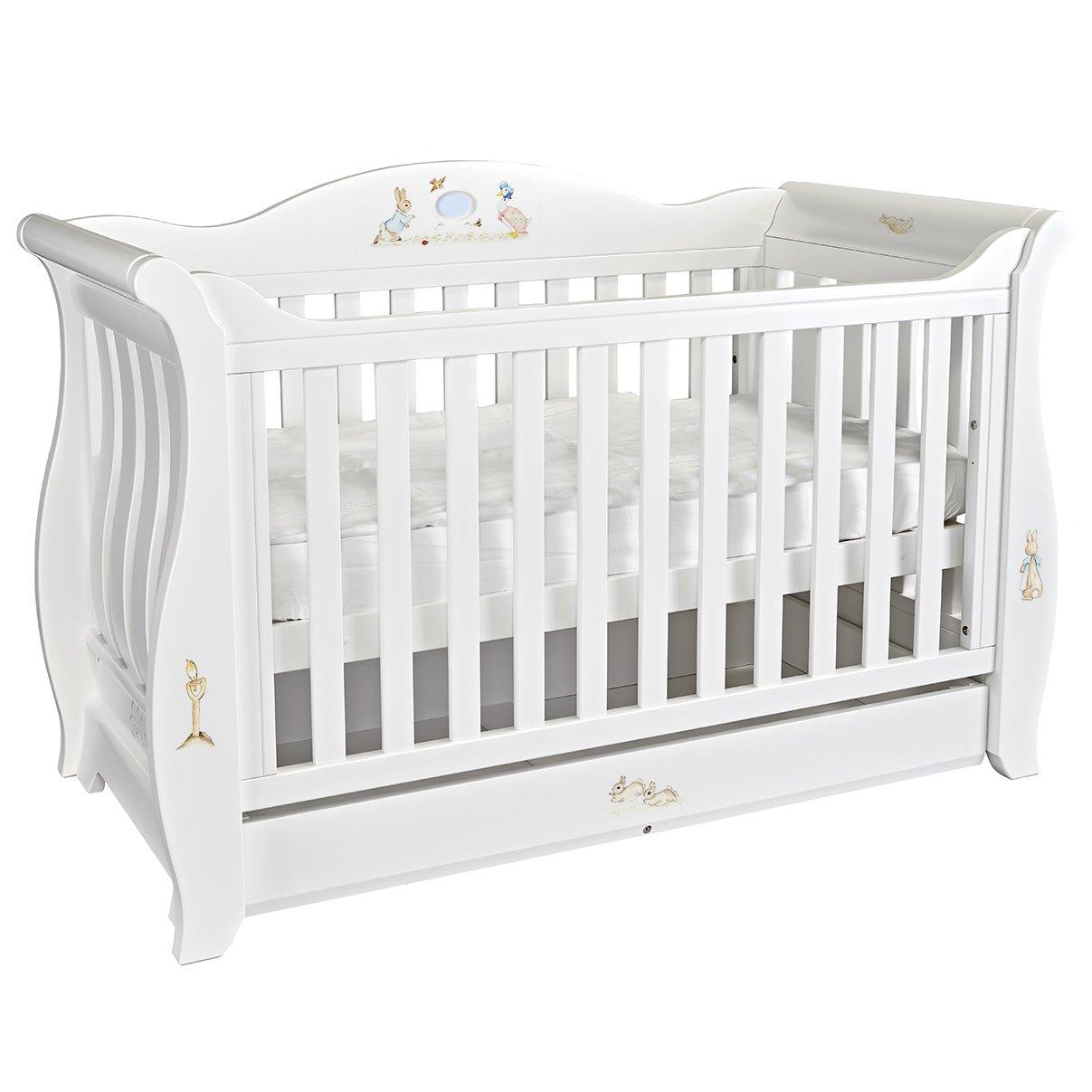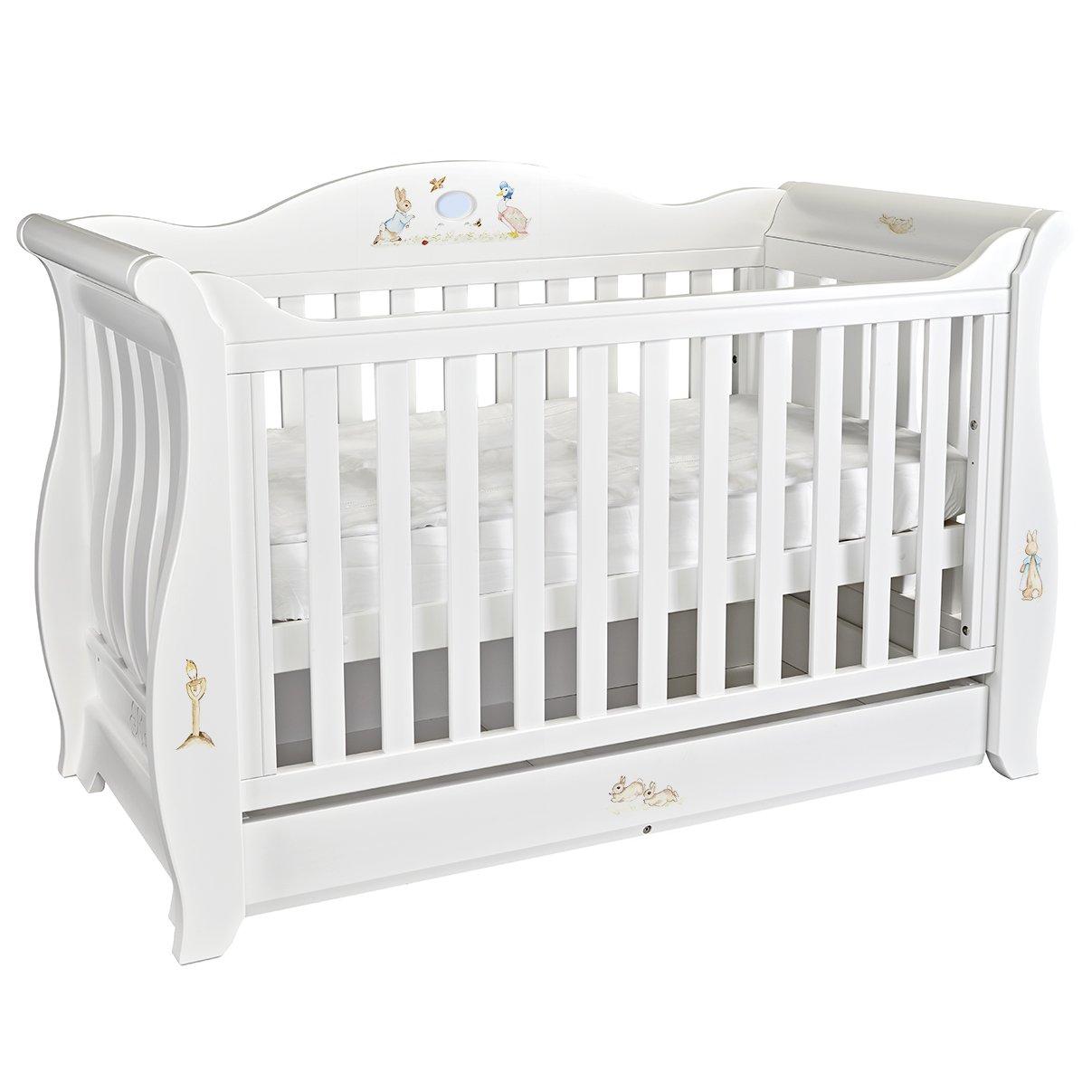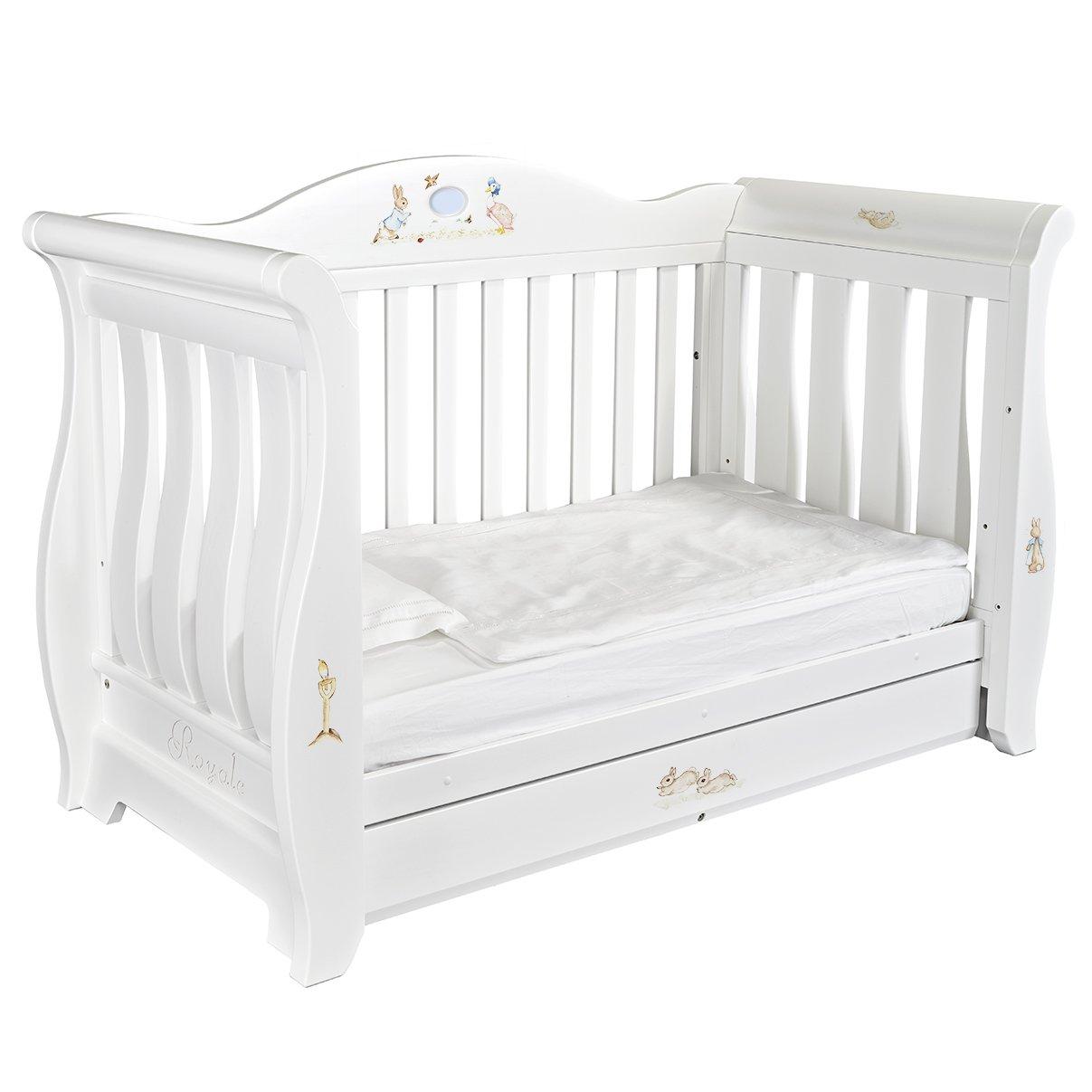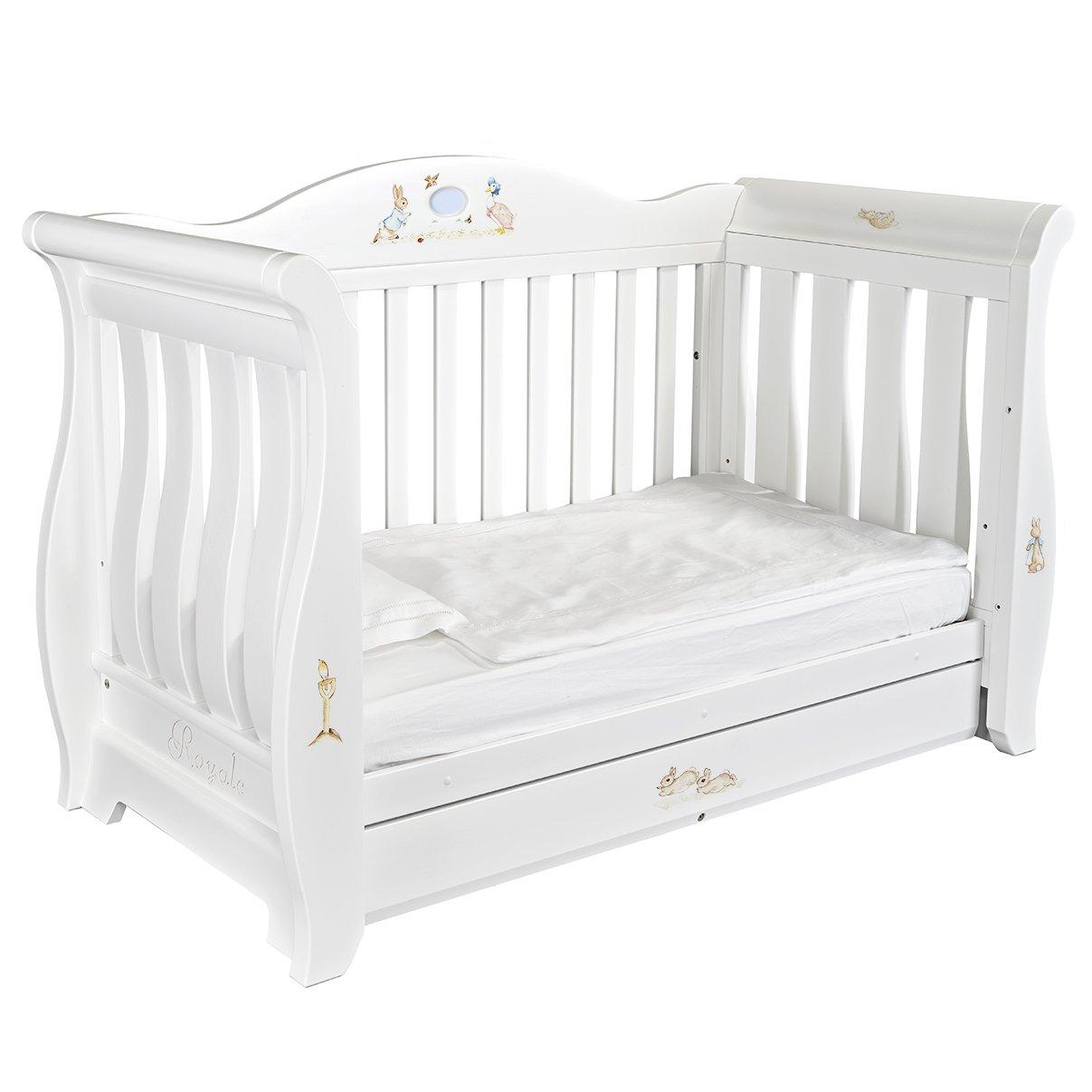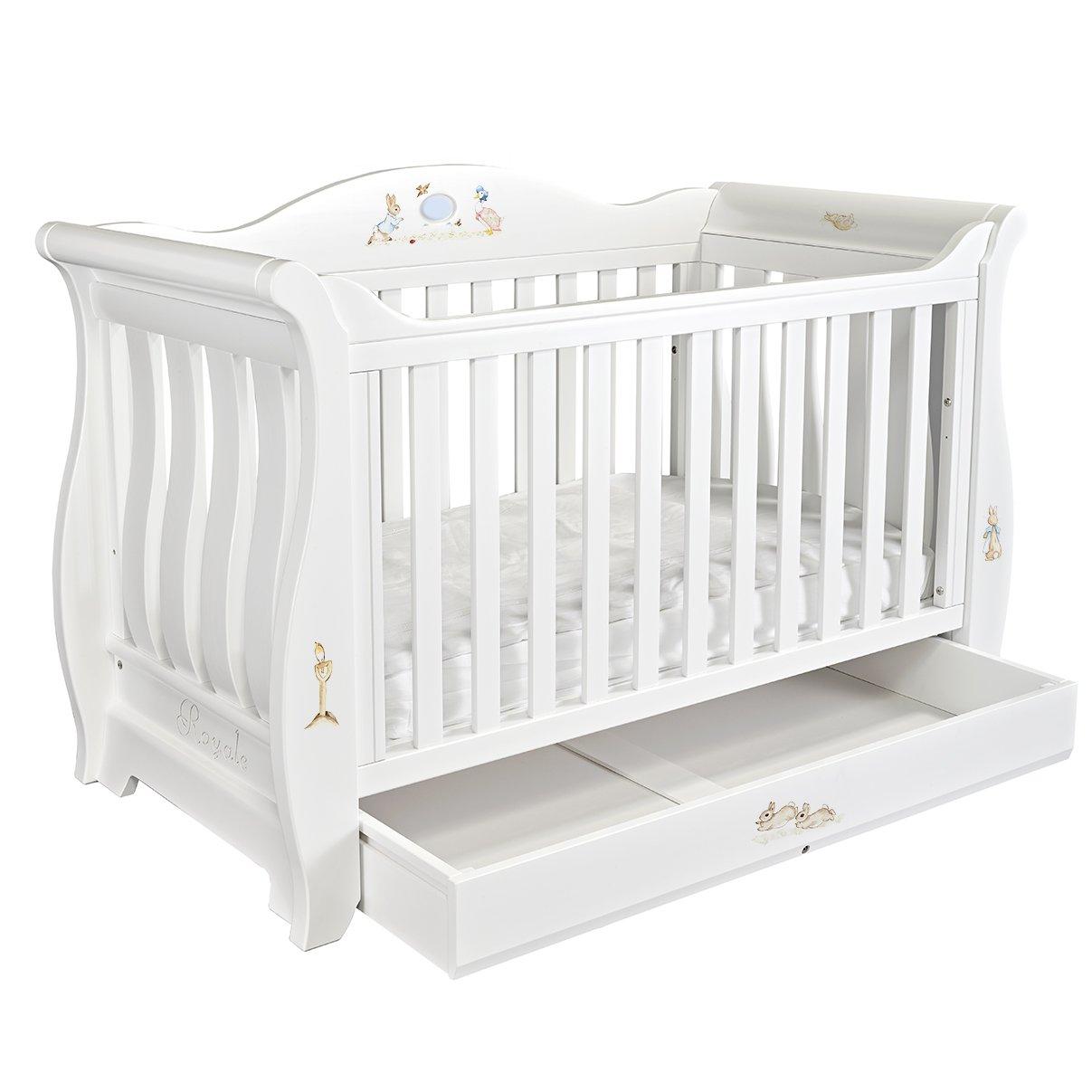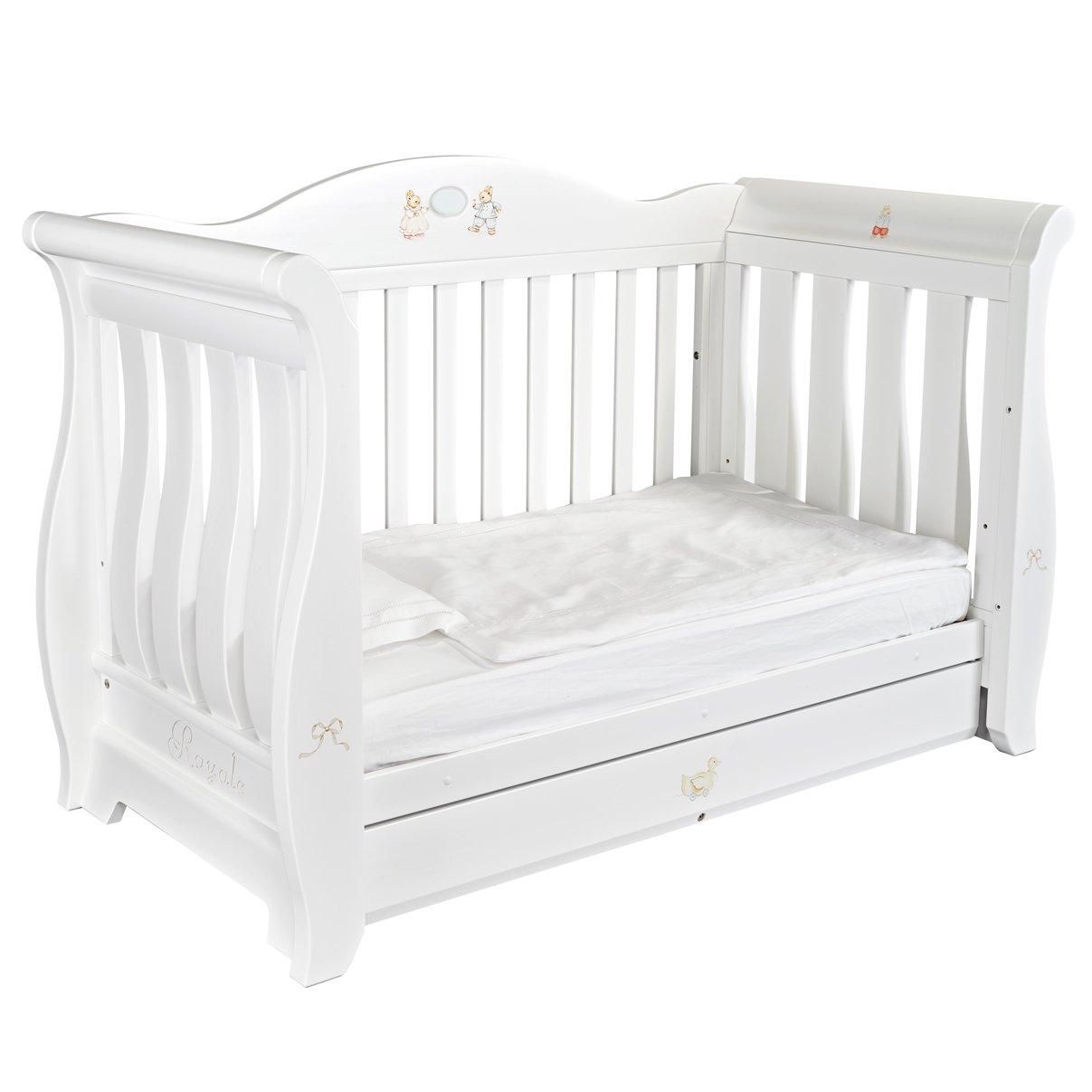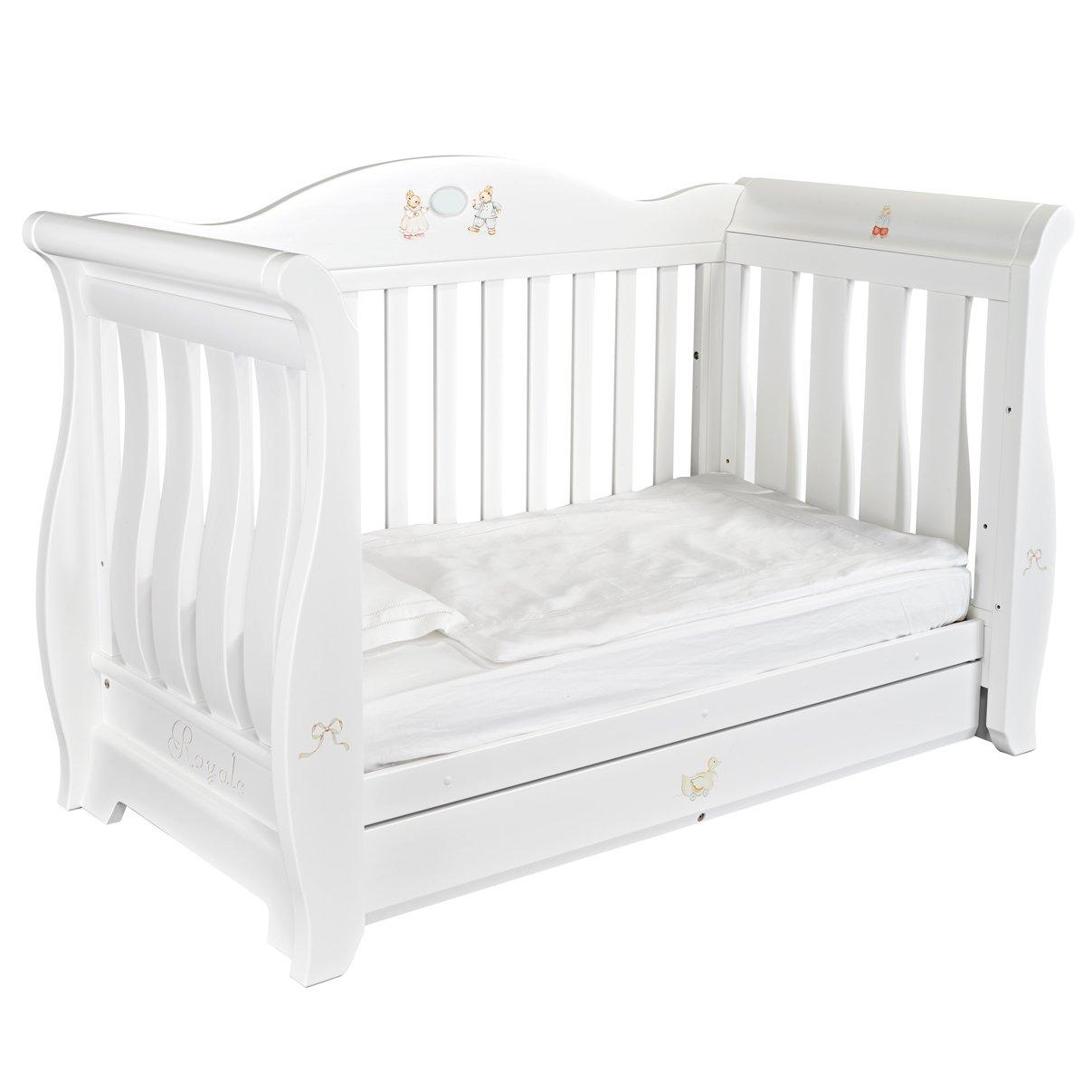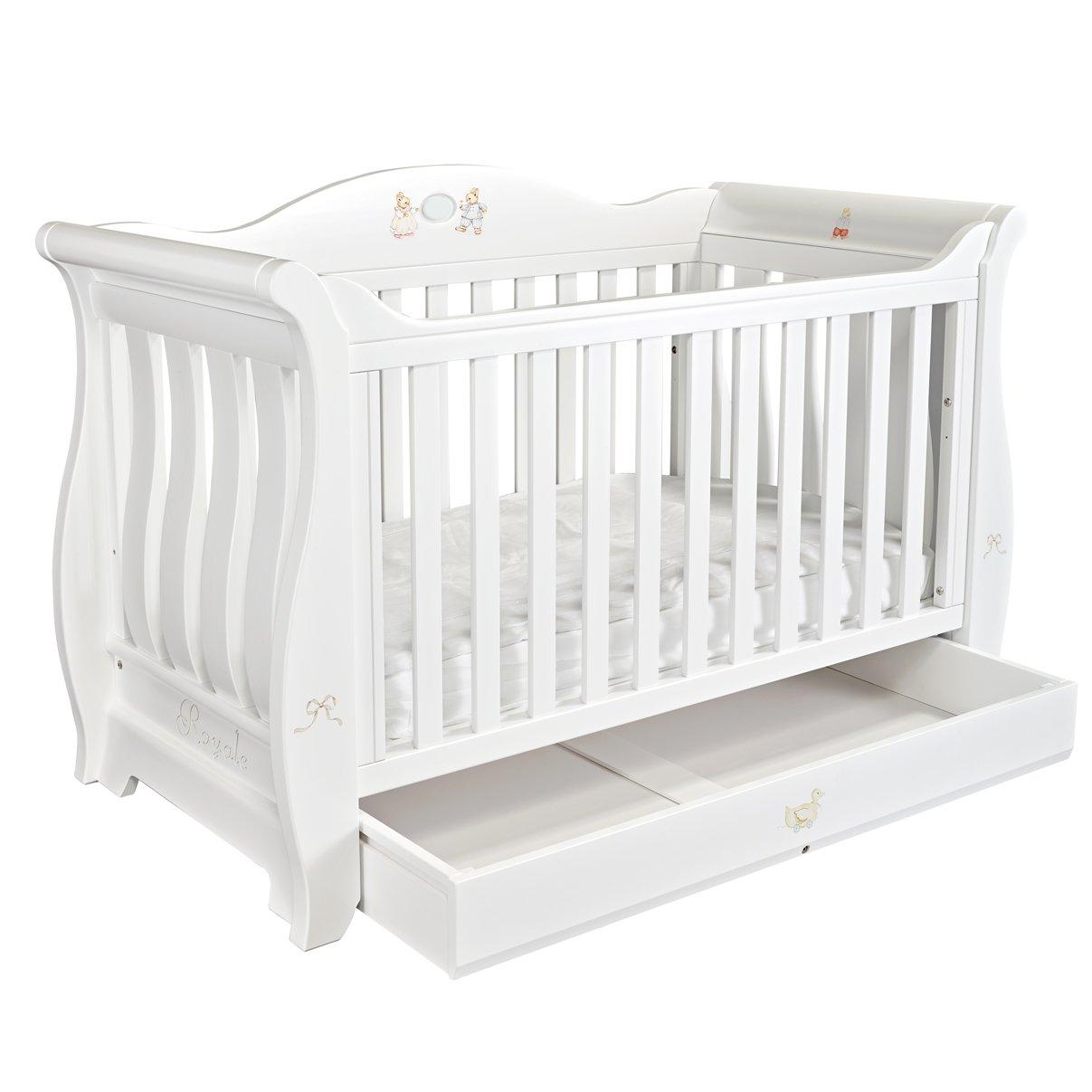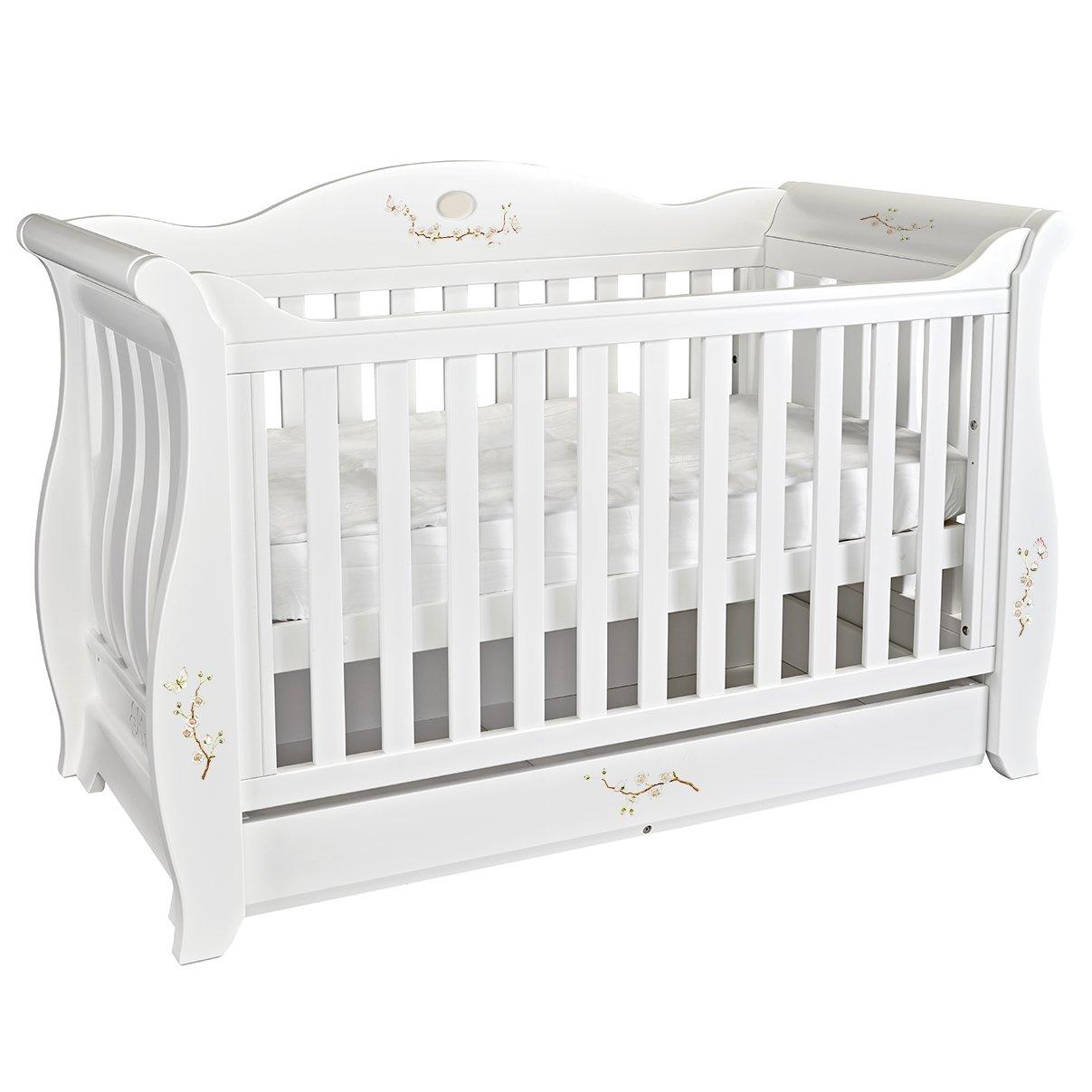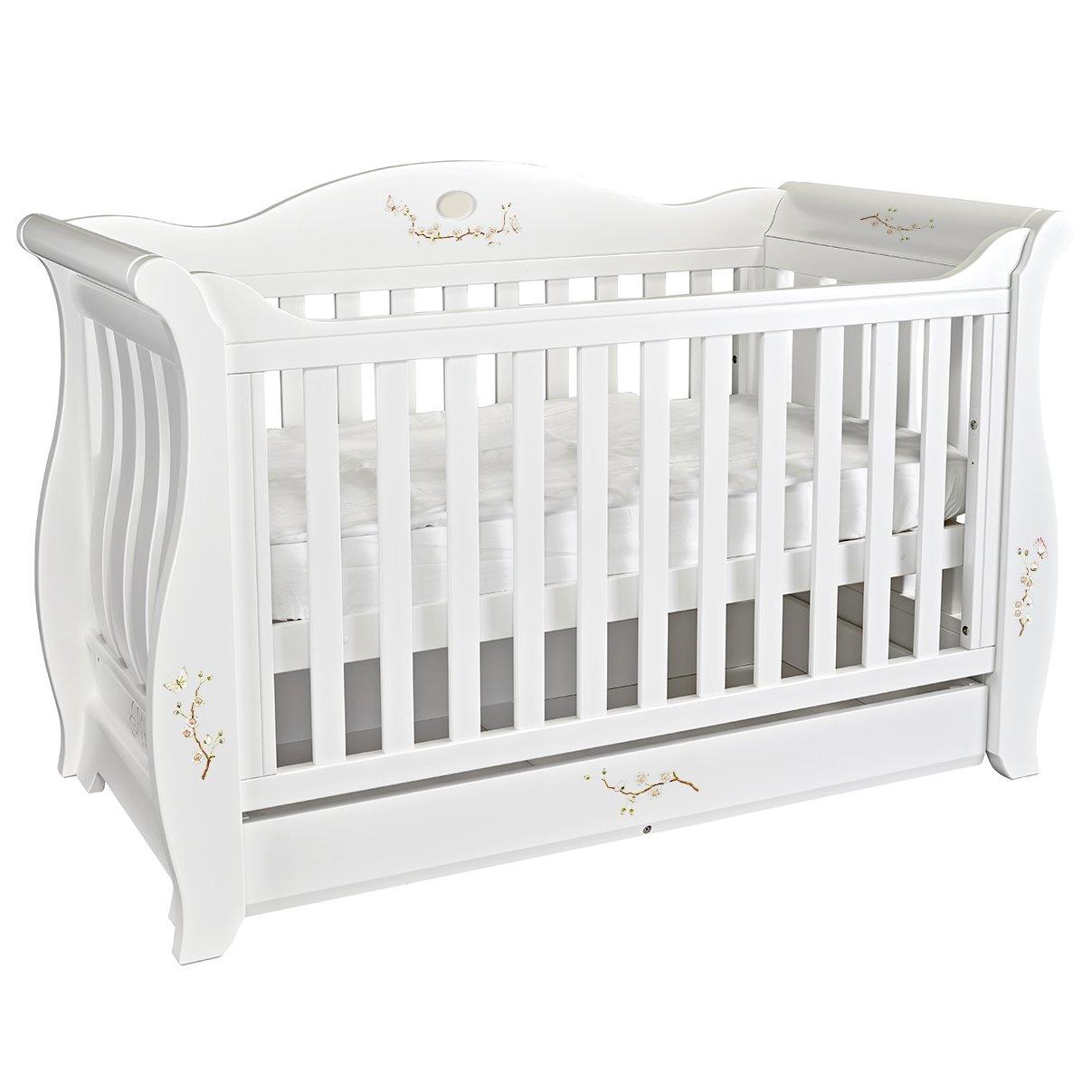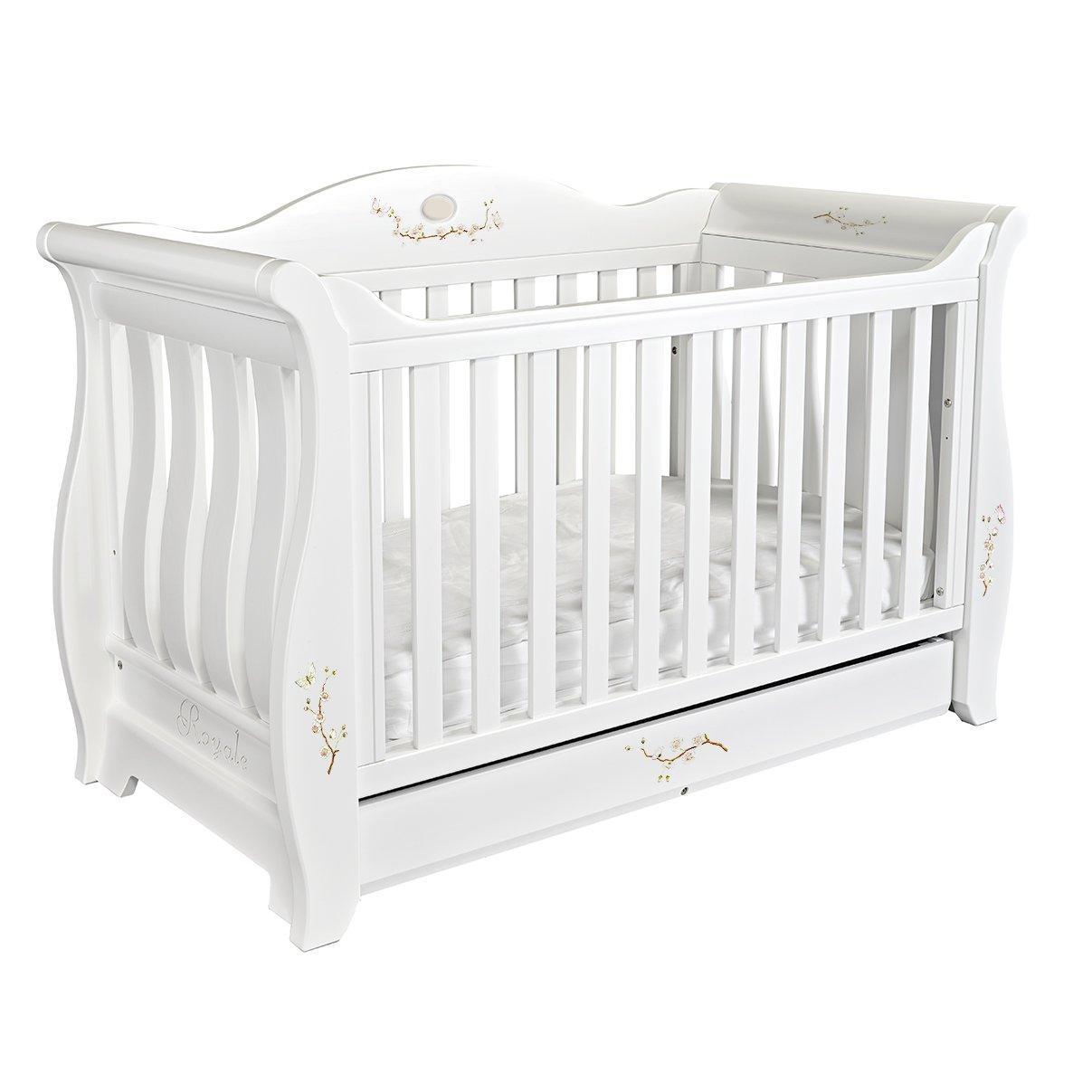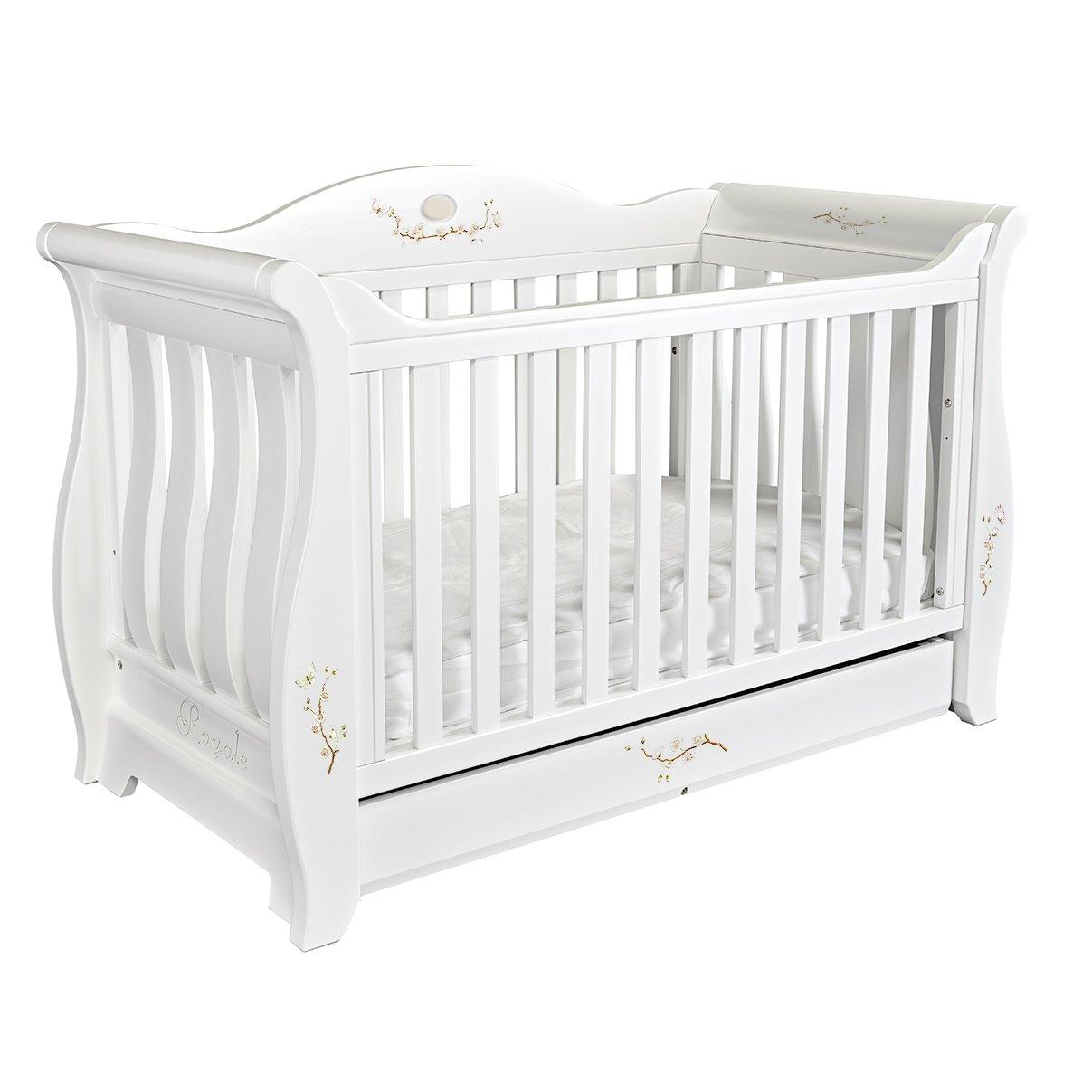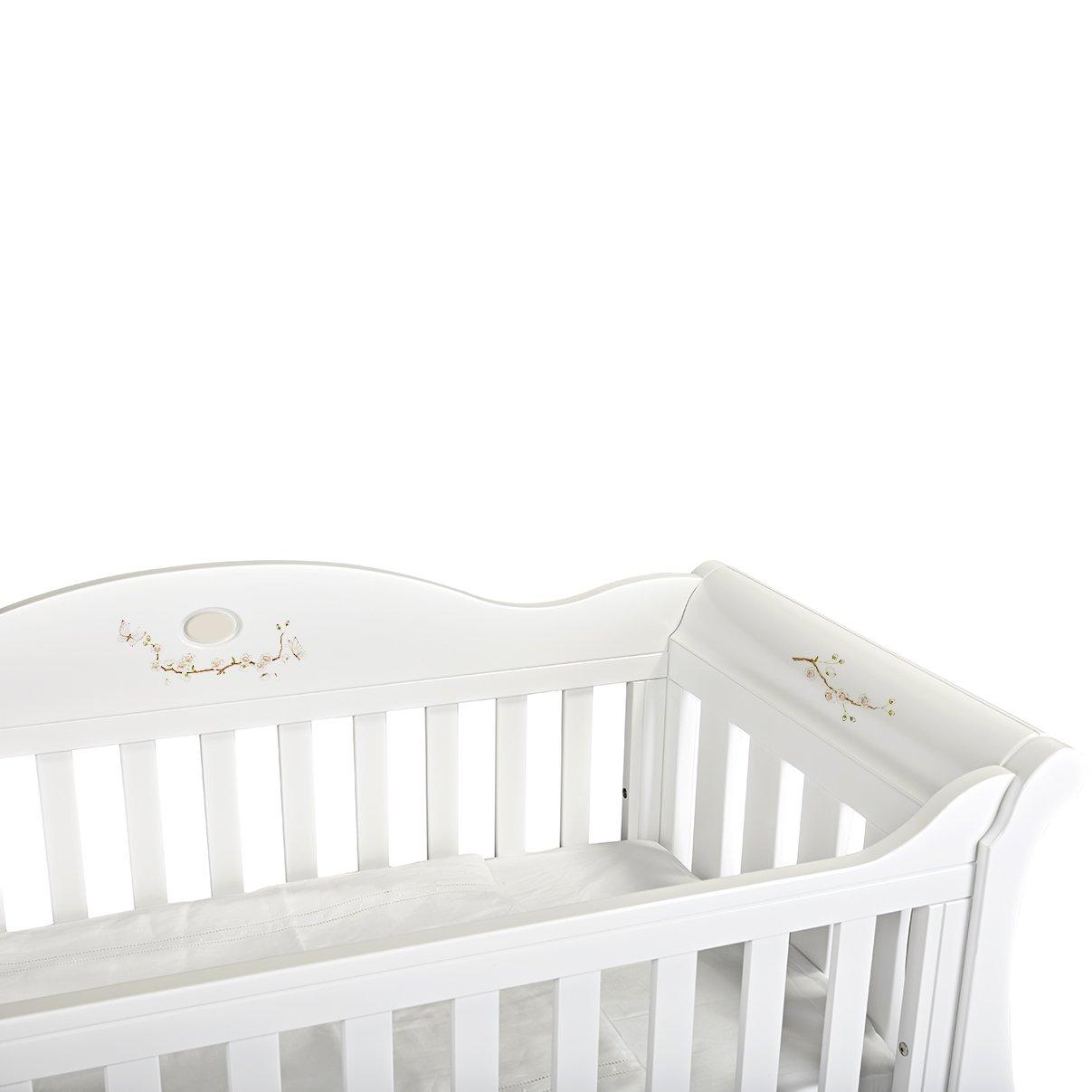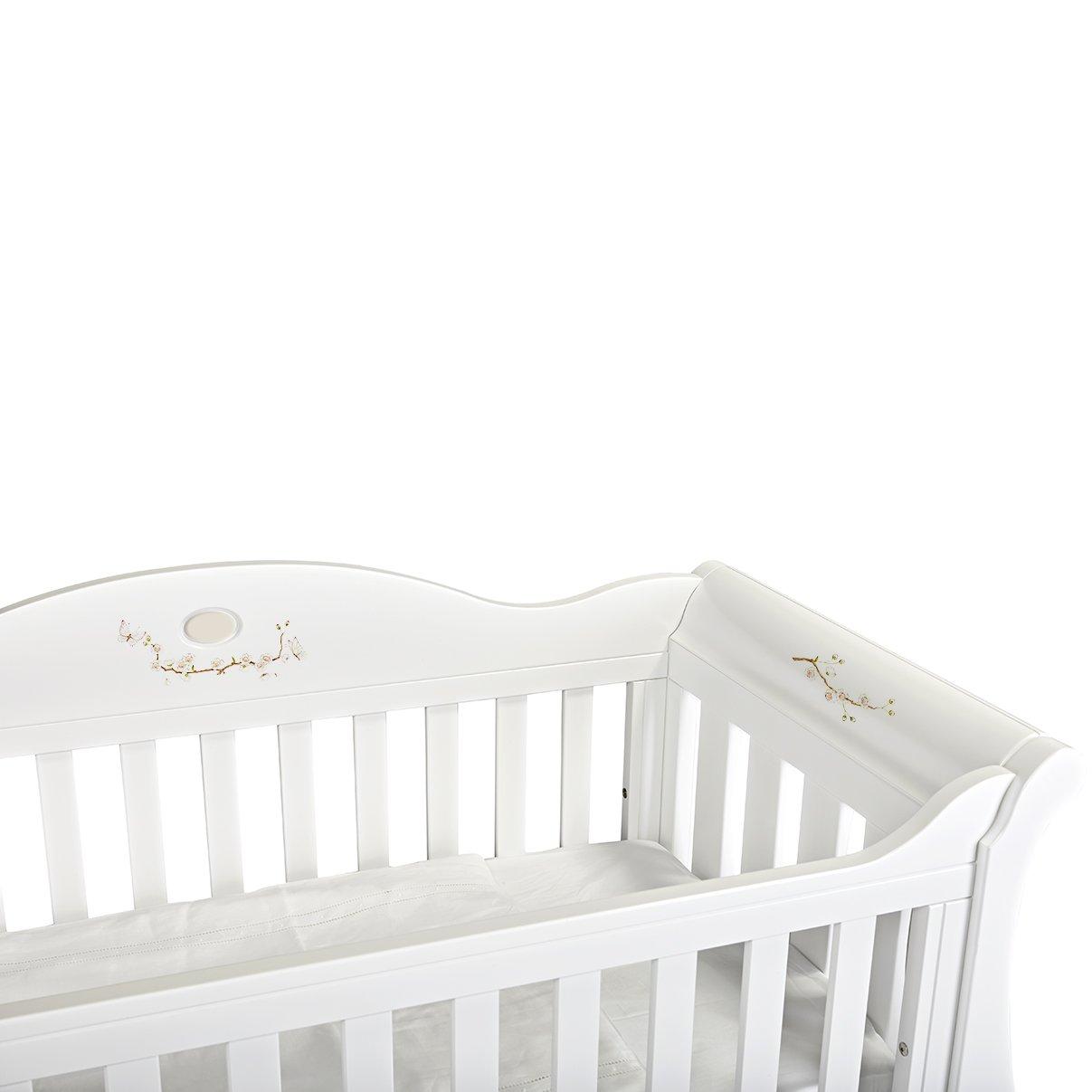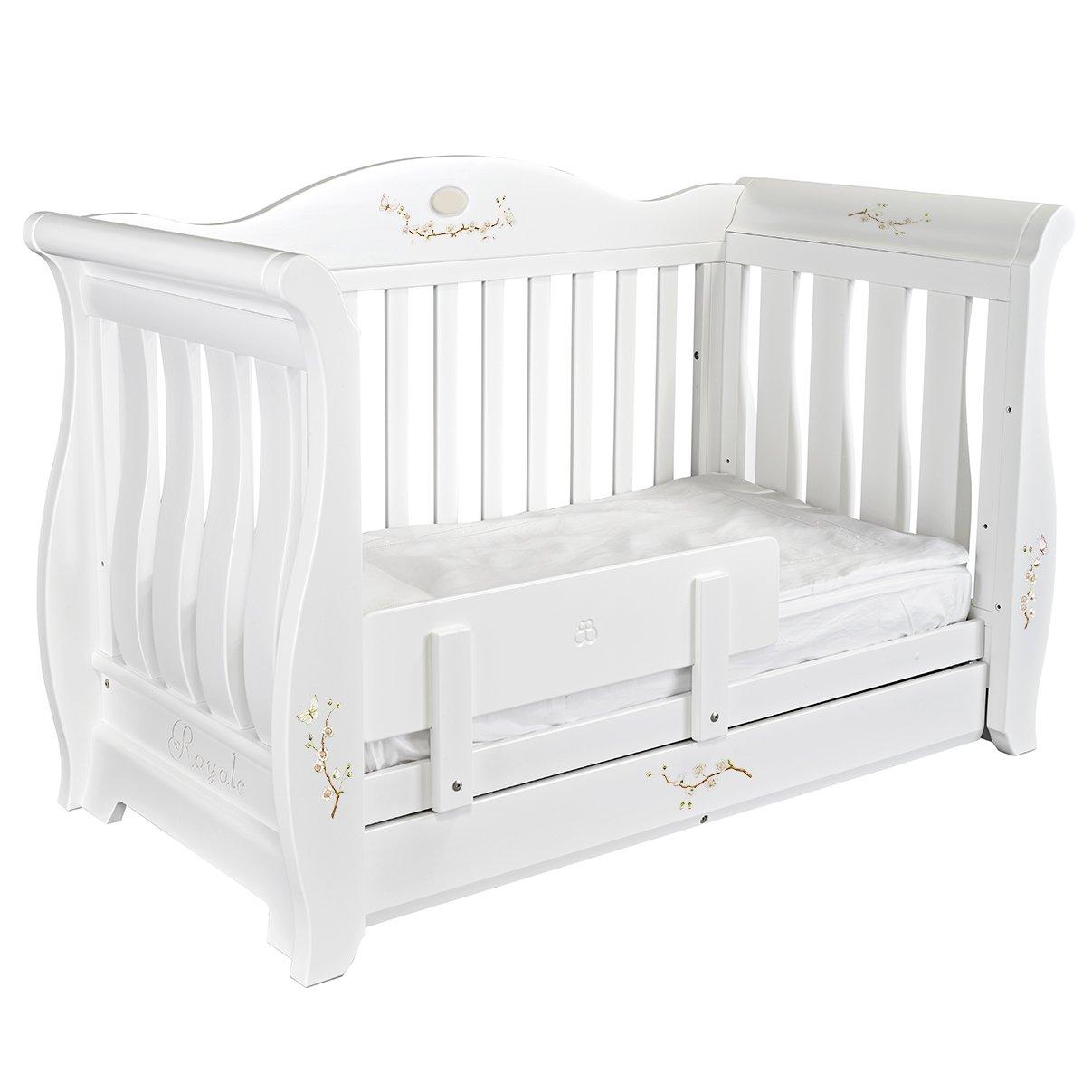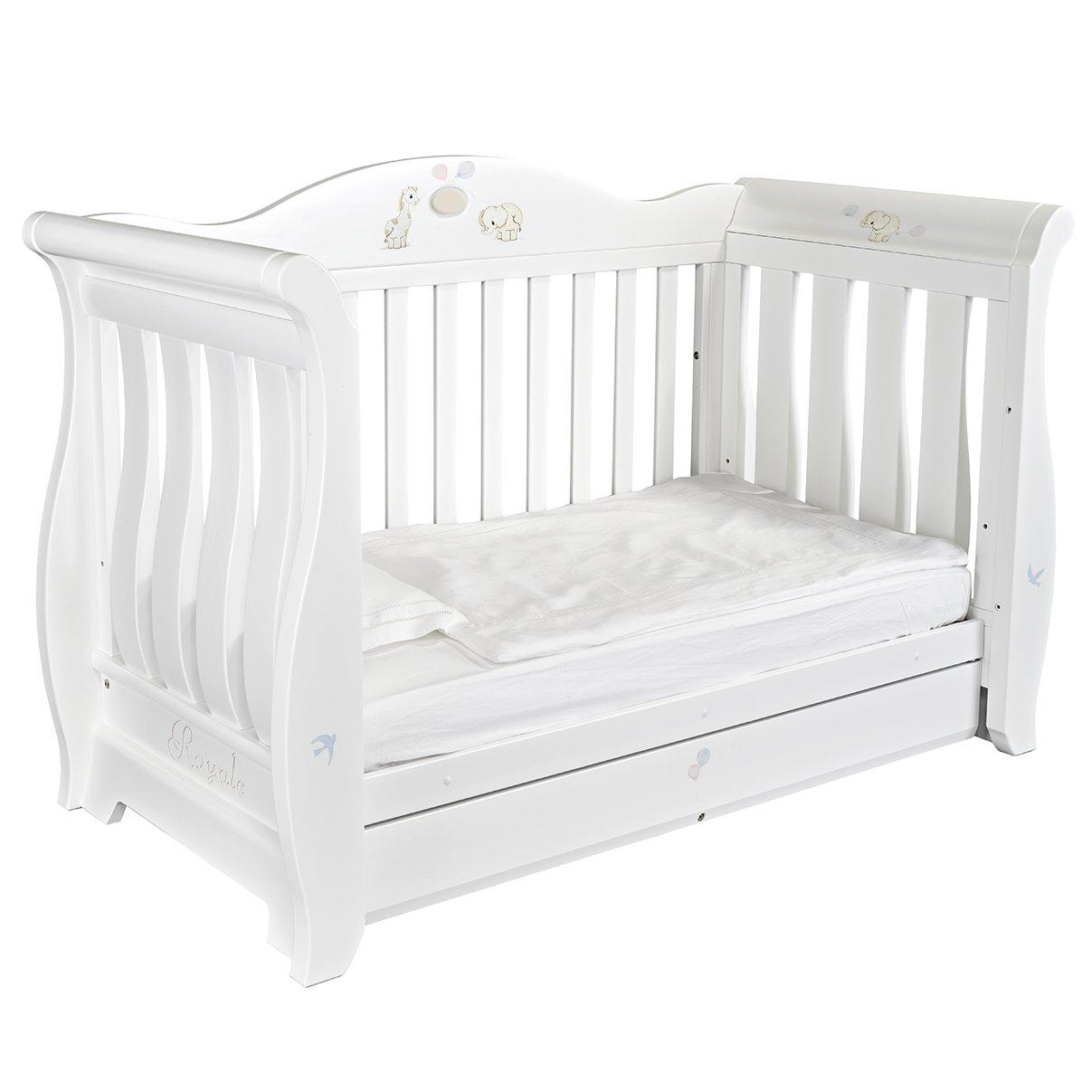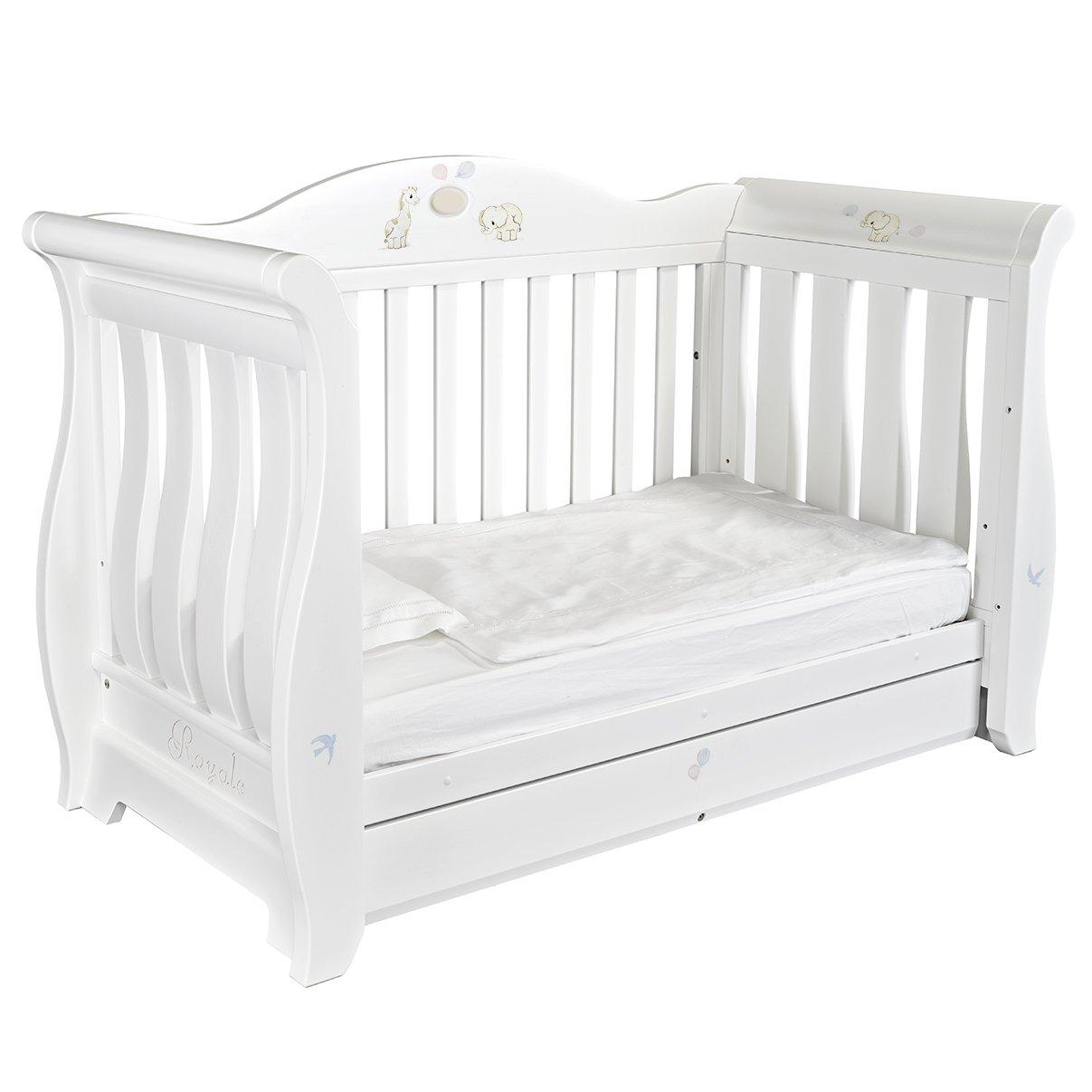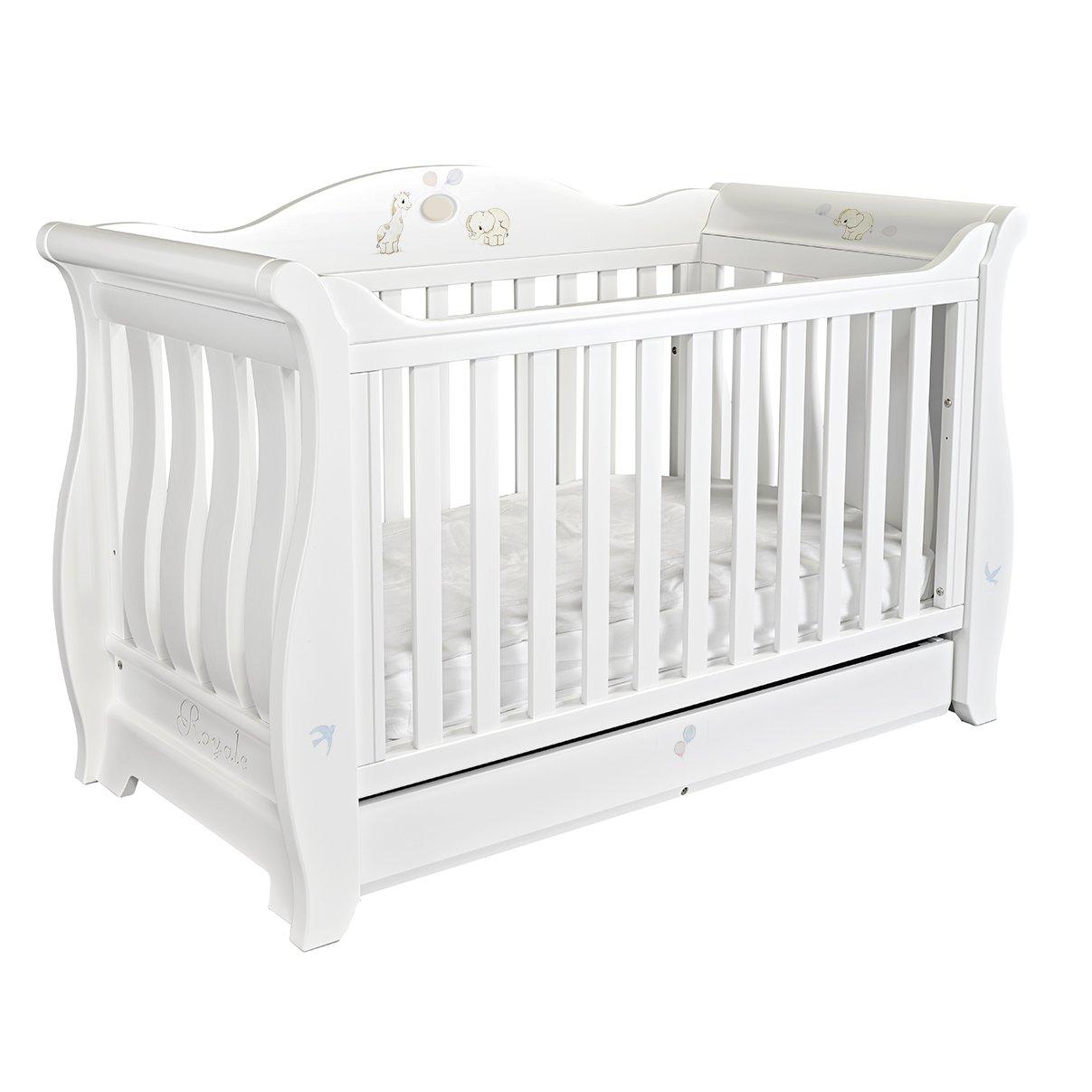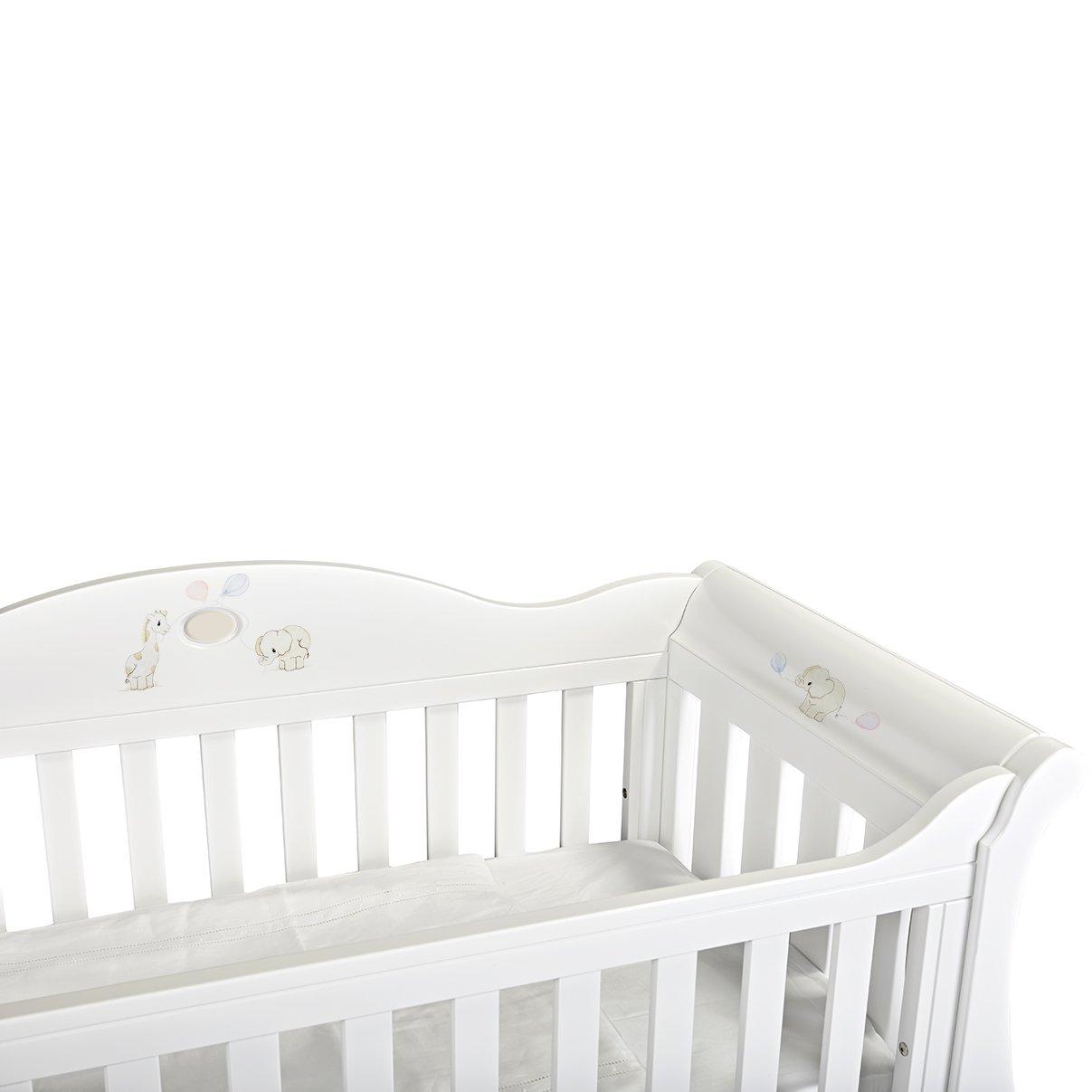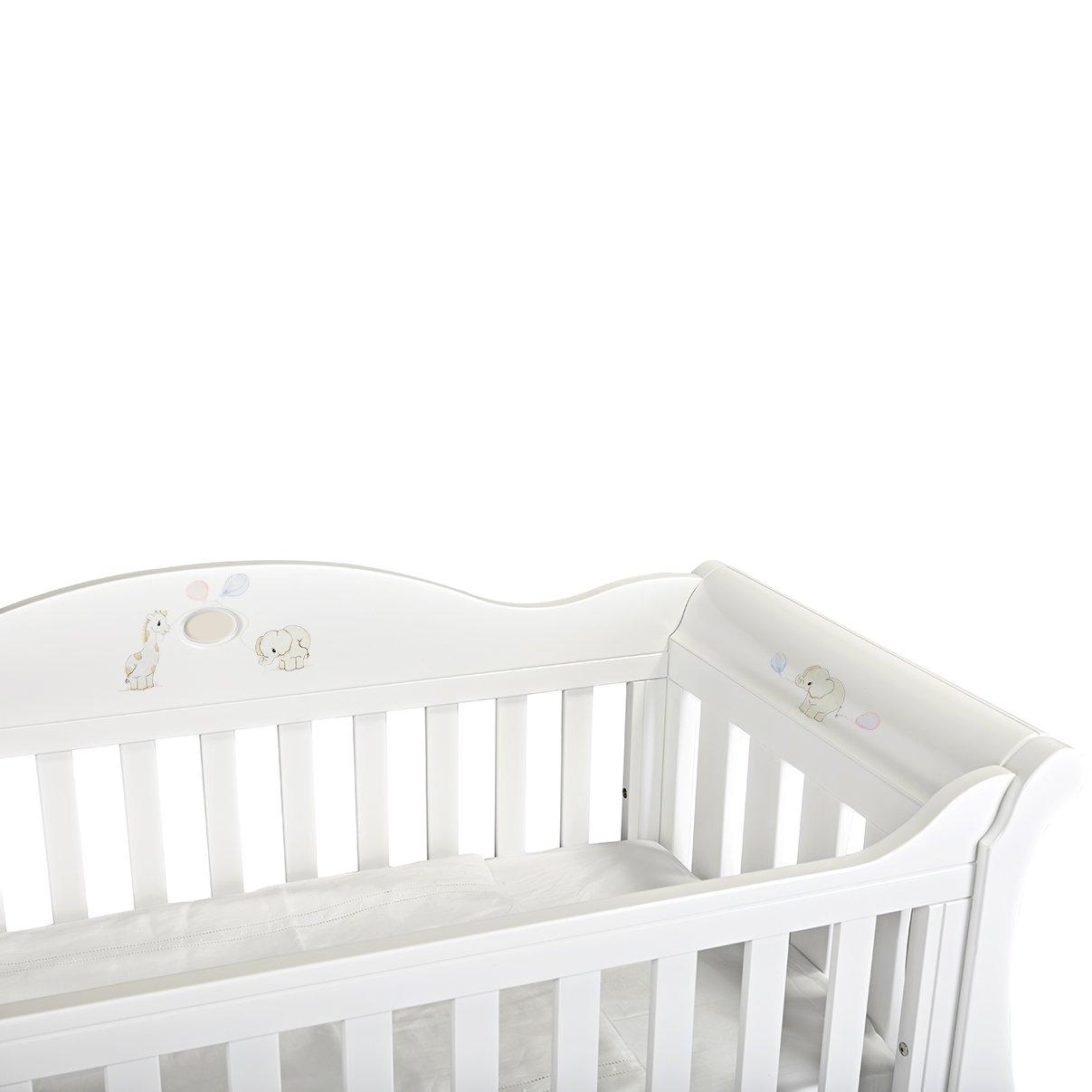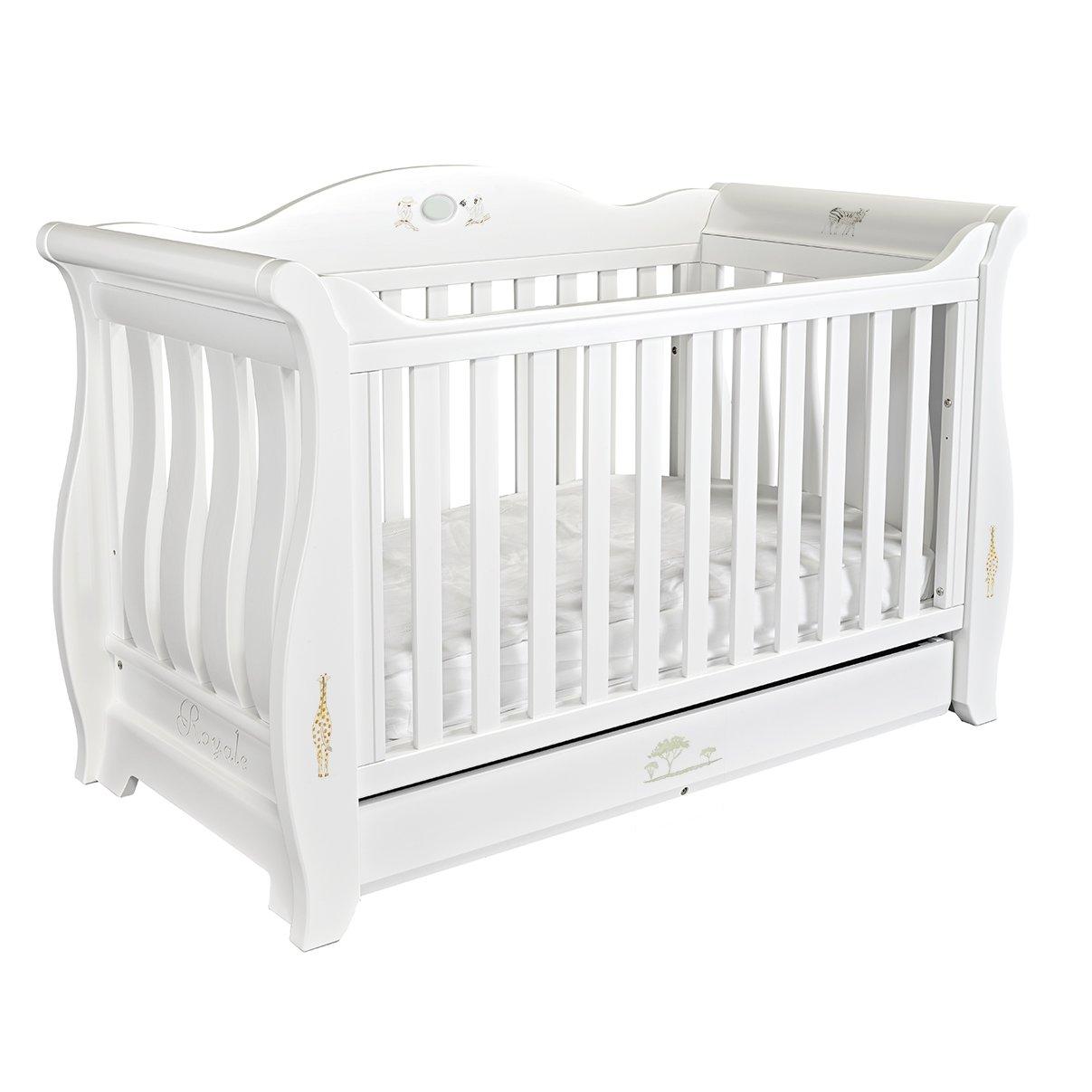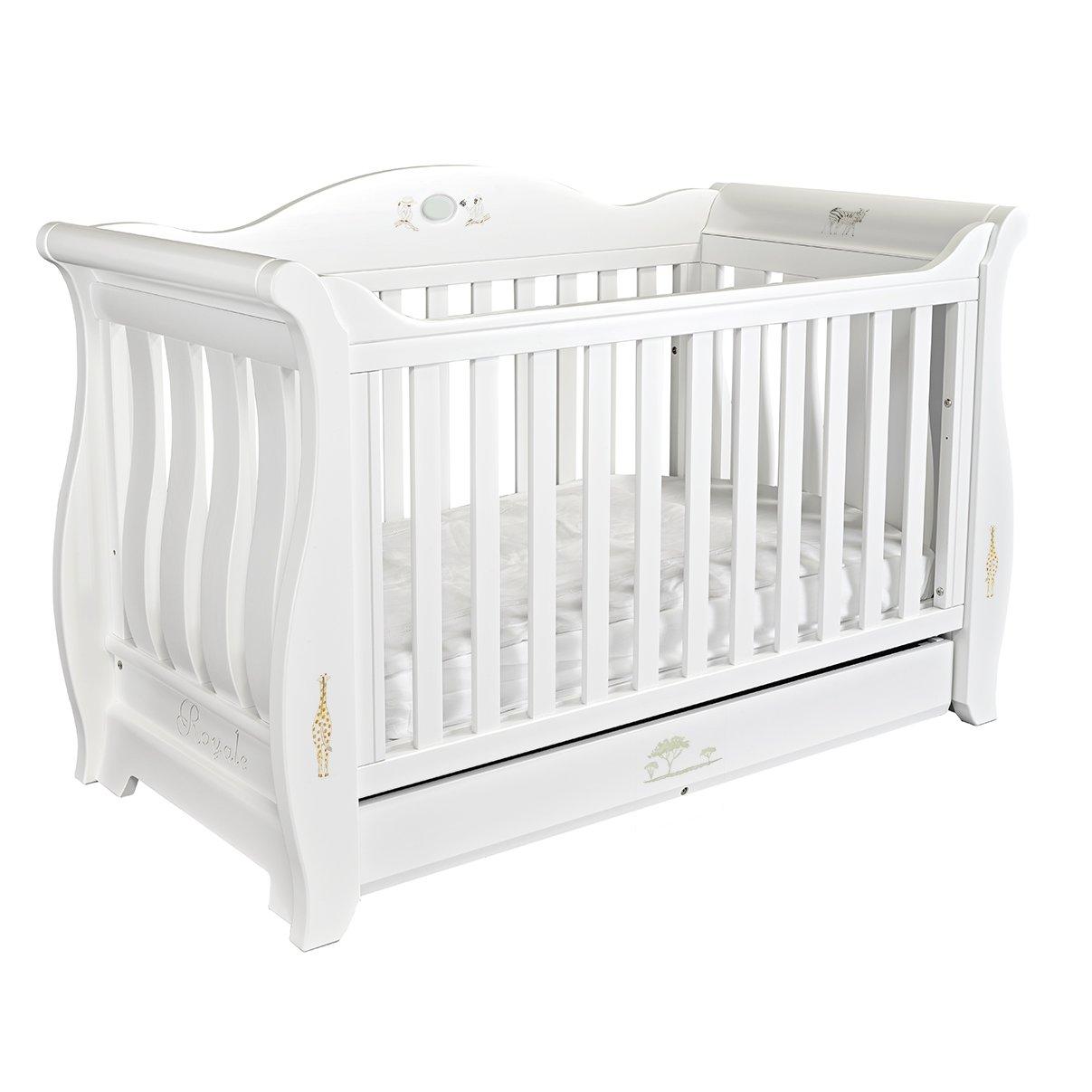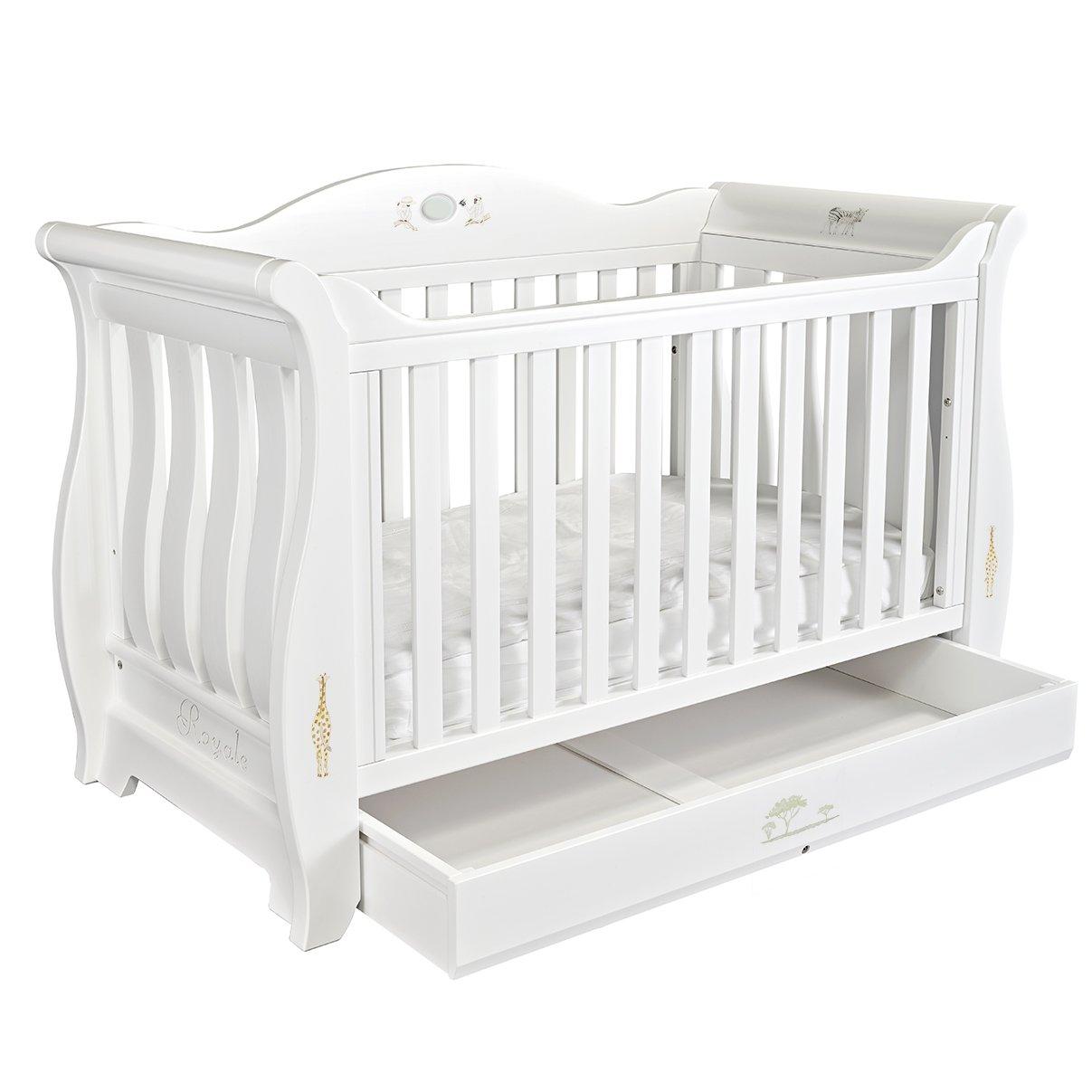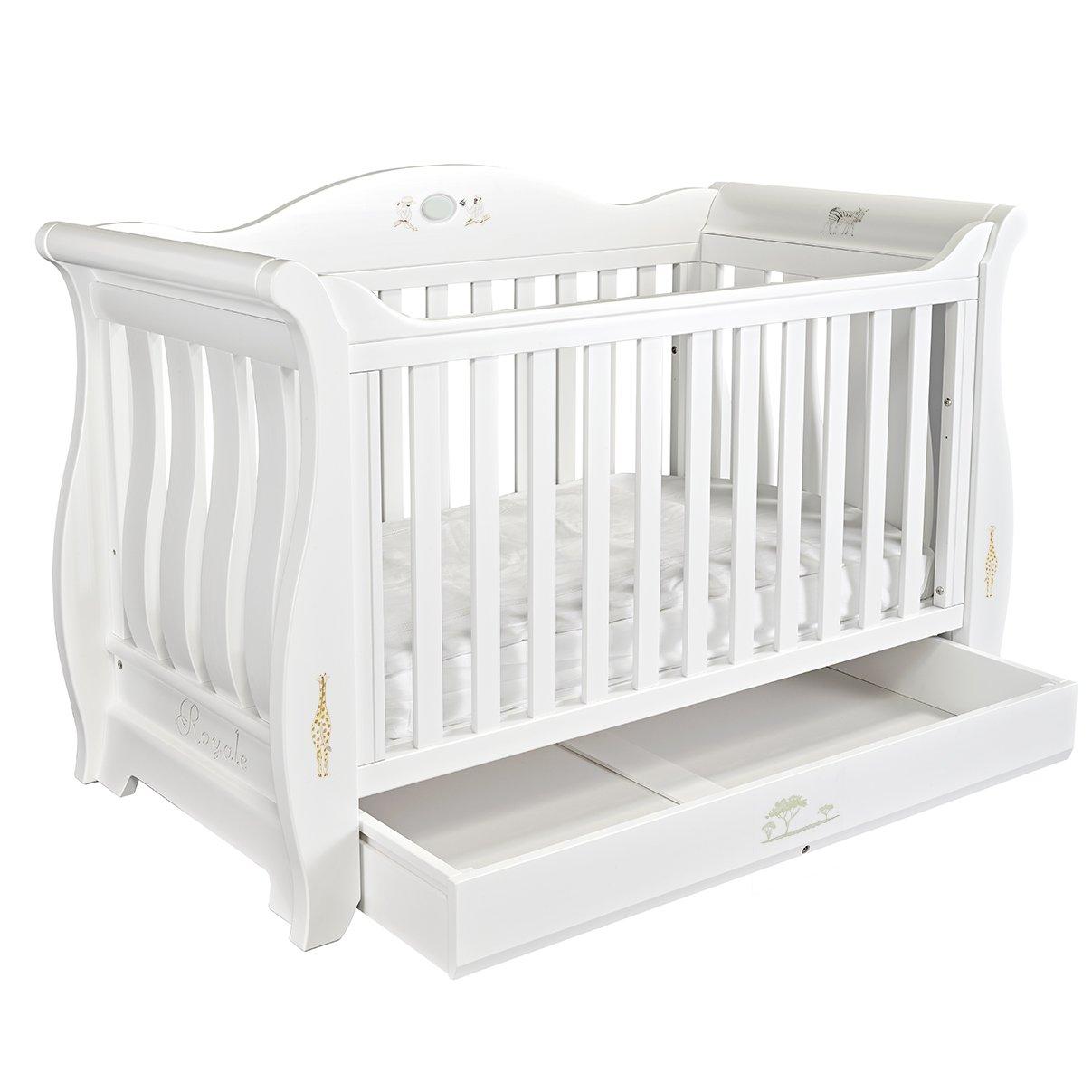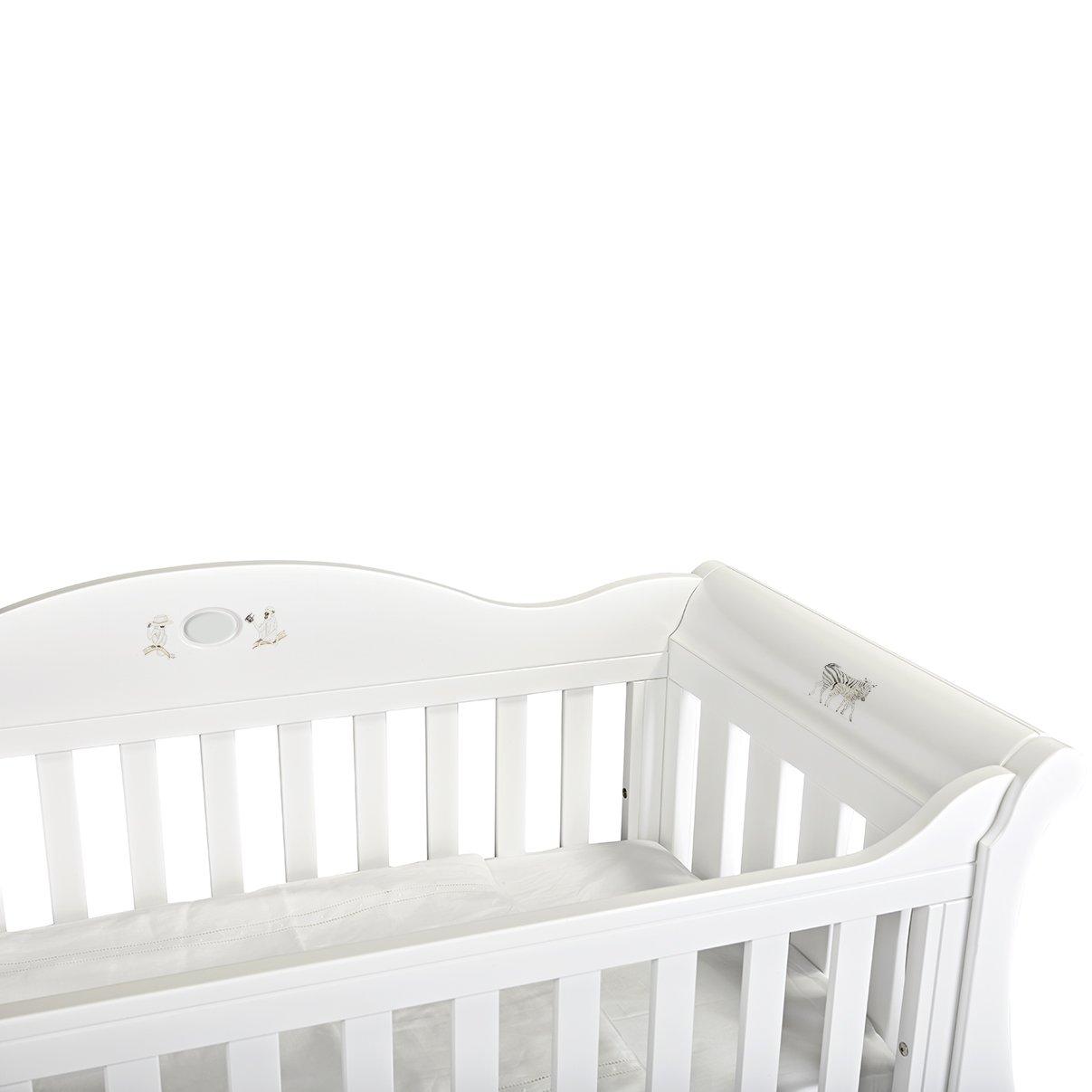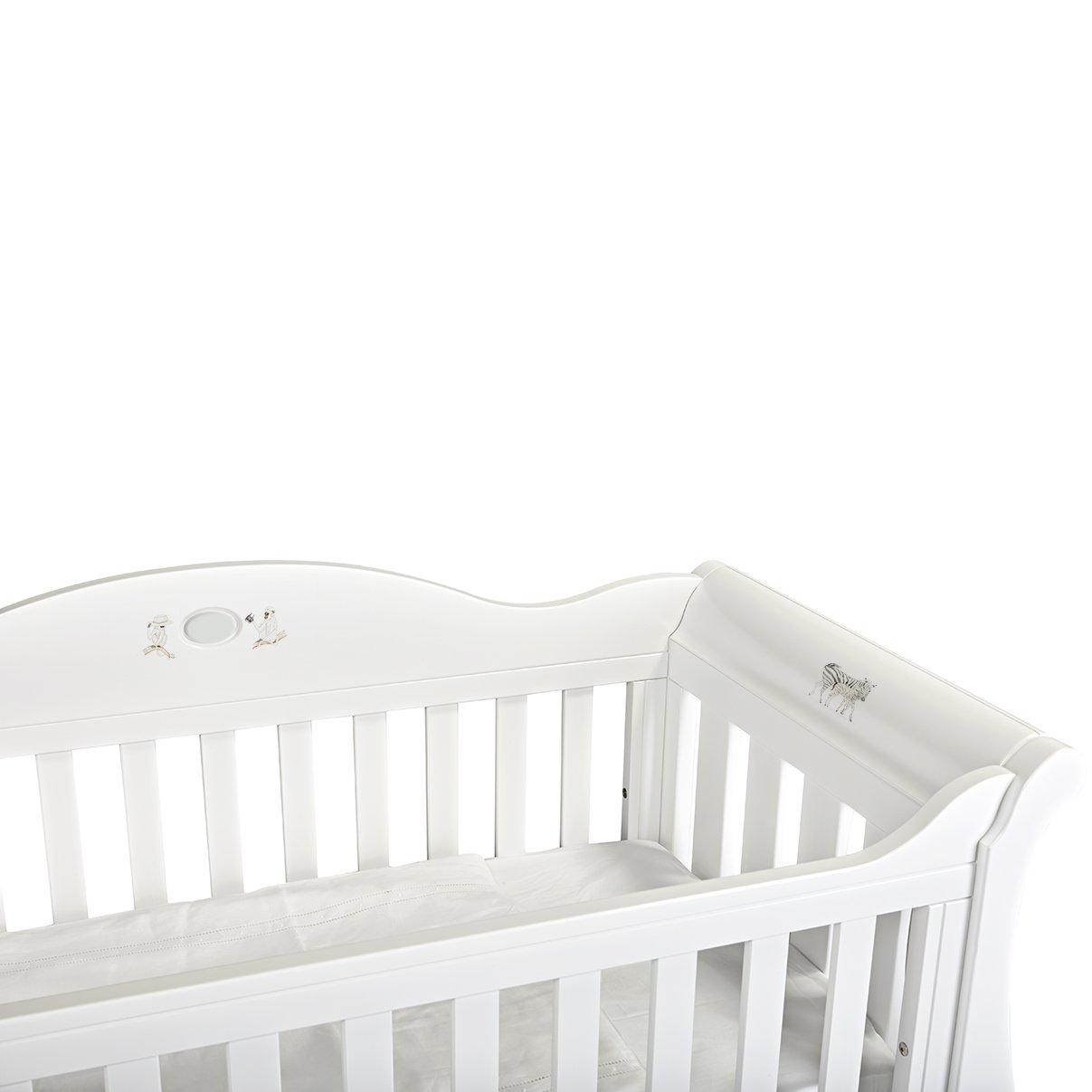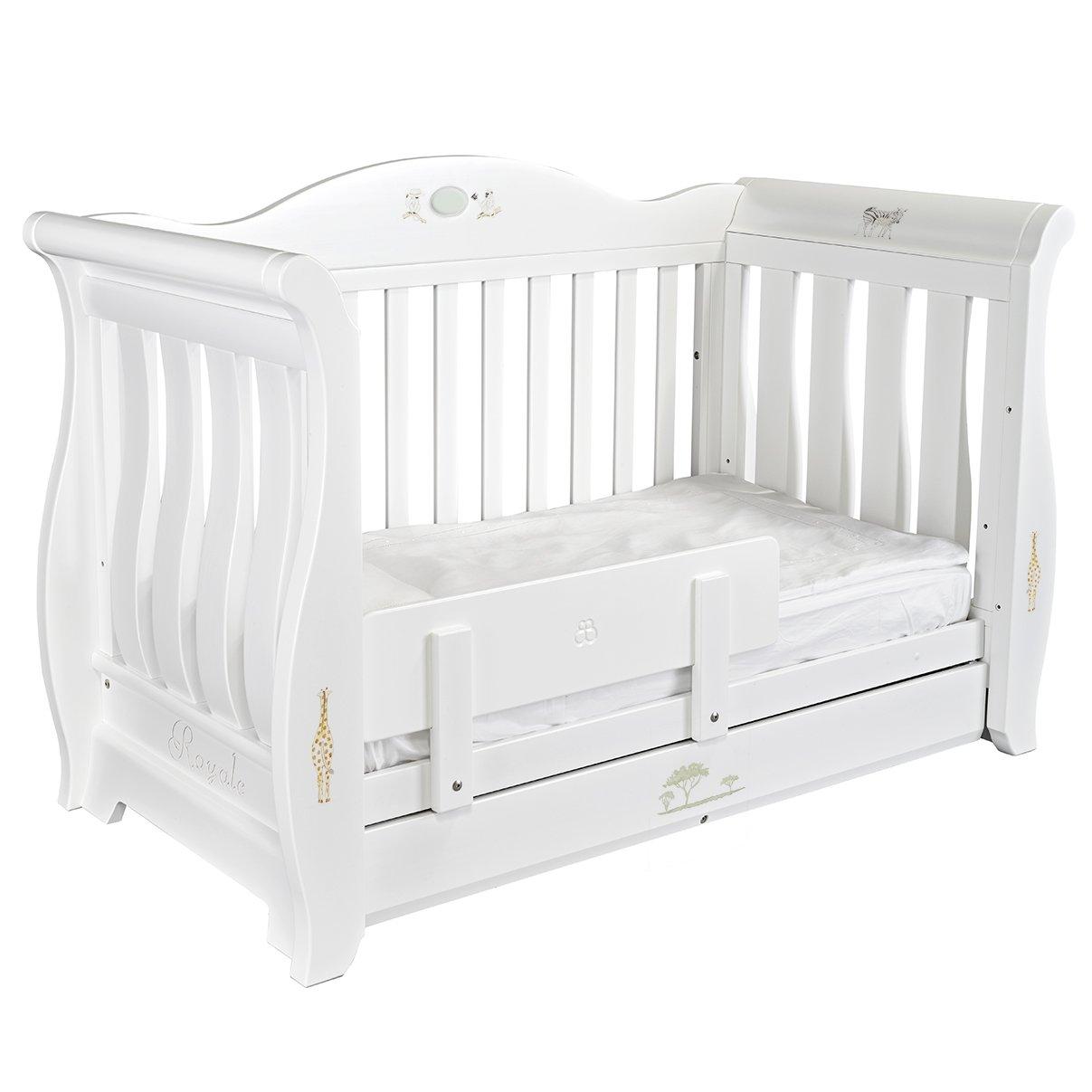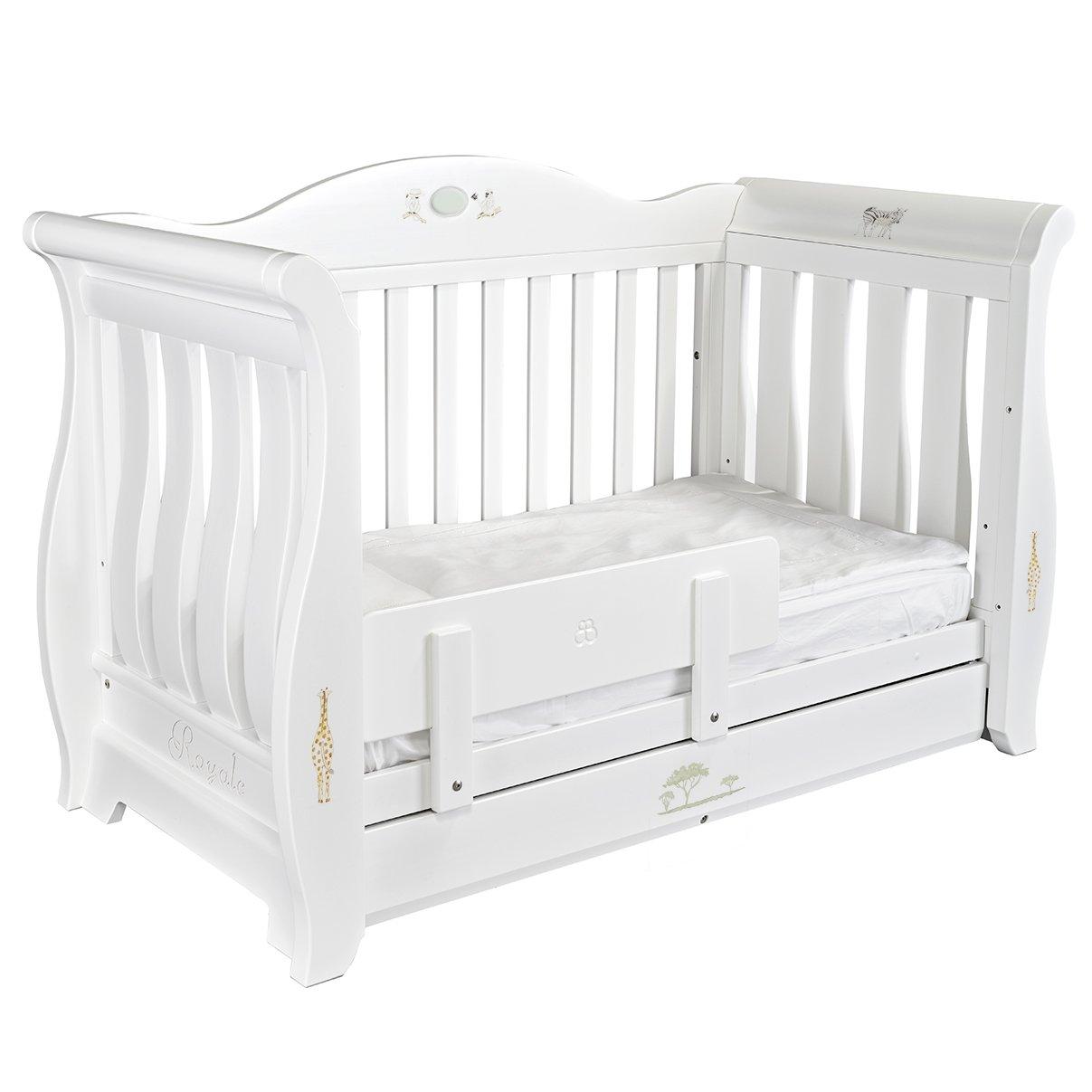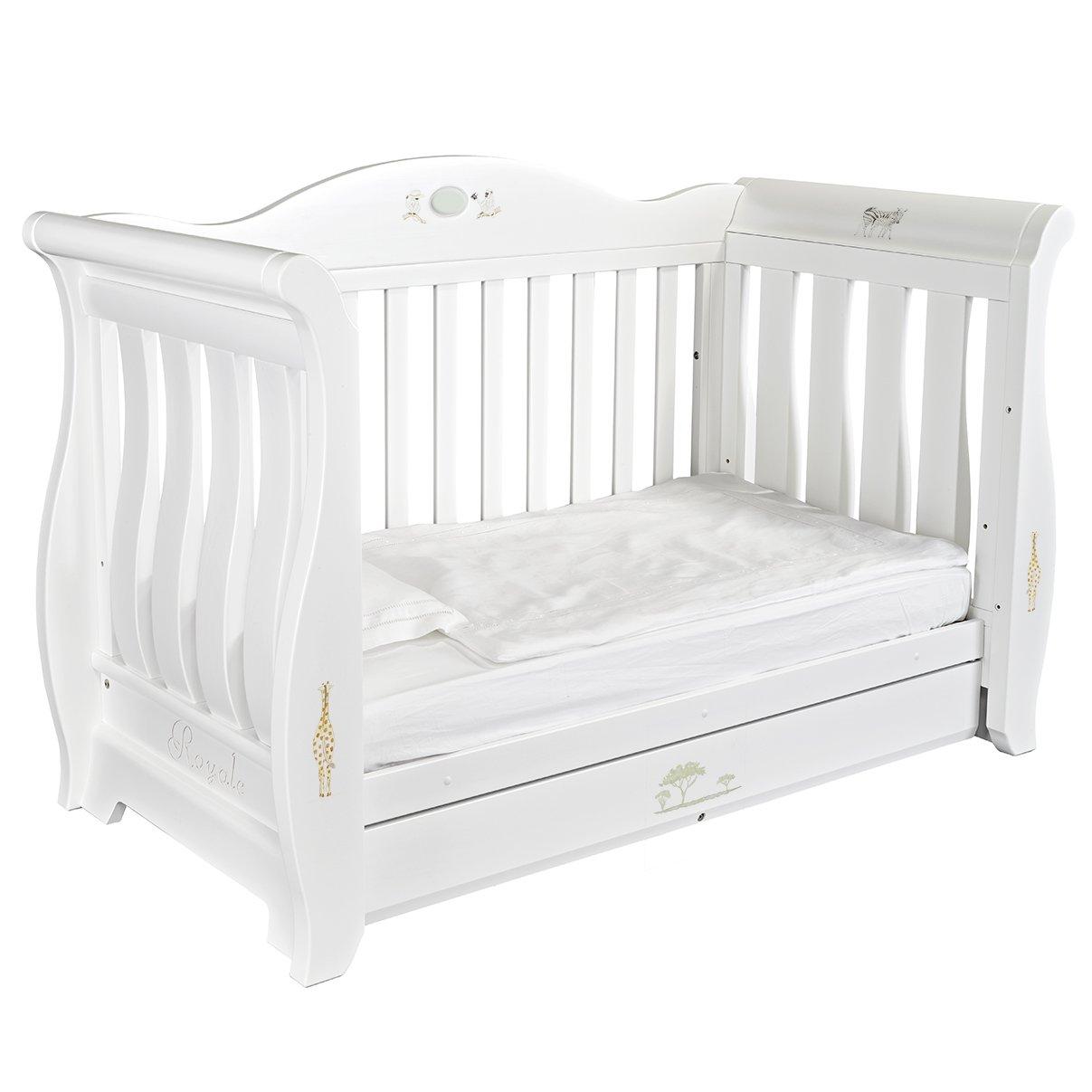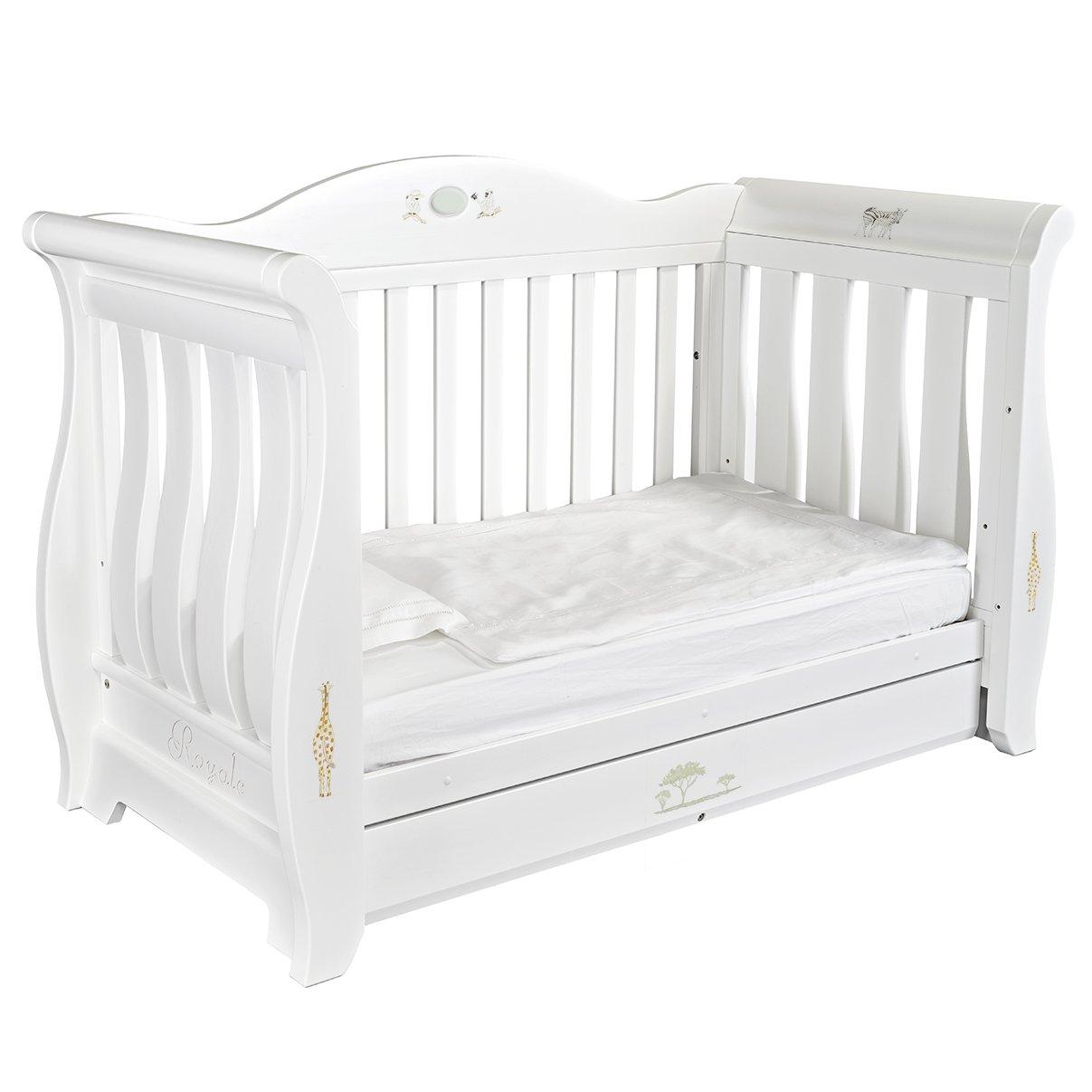 Sleigh Cot Bed
Look at our luxury scroll top cot bed, inspired by a sleigh design. Hand-painted with stunning artwork, the sleigh cot bed comes with a built-in drawer and multiple mattresses options.
Product ID: 402600
You'll need a big room for this one because our scroll top cot bed is the biggest of the bunch. The hand-turned and hand painted bed has a myriad of uses - from birth til four and a half years old.
Whether it's sides on, one side on or both sides off - this bed can suit all occasions. It also has a practical drawer underneath that can be opened with your foot - perfect for when you're holding the baby. This ample drawer can store bedding and clothes, ensuring your child's nursery is clutter-free.
This wonderfully-sculpted cot bed can be finished in any design, from Floating Feathers to Barbara's Bunnies, and for that extra chic look, we recommend one of the Dragons brush-finishes - or a mixture (as seen). It's a stunning contemporary piece and one you'll be proud to pass this on to future generations.
If you are interested in a brush finish, please call or visit our showroom and we'll be able to walk you through the different brush finish colour options. A brush finish without artwork is the same price as standard; with artwork we charge an additional 22%.
We offer two types of mattress for this bed, the Twist Cotbed Natural Mattress and the Geovital Cotbed Mattress.
Dragons Delivery and Installation (Greater London only)
Our team will personally deliver your order and install it on-site.
£160
Standard Courier (Rest of the UK mainland)
The shipping is carried out by our third-party couriers and doesn't include installation.
Dragons Delivery and Installation (anywhere in the UK mainland)
Our team will personally deliver your order and install it on-site.
£300
Worldwide Expert Courier Service
No installation included
from £20 to £700
Worldwide Delivery and Installation
Requires tailored shipping quote

As shipping fees are dependant on multiple factors, the exact amount will be calculated at checkout. Please note that oversized items exceeding 99 cm x 46 cm x 52 cm may be subject to custom shipping fees, provided once the order is confirmed. Customers can return their items within 14 days from the delivery date. Items must be unopened and unused.
Do you want to know how to include Sleigh Cot Bed into your interior?
Ask our interior designers
for help and tips
child,boy,girl,newborn,toddler,sleep,bedroom, current price: 2260, max price: 22600, min price565
You May Also Like