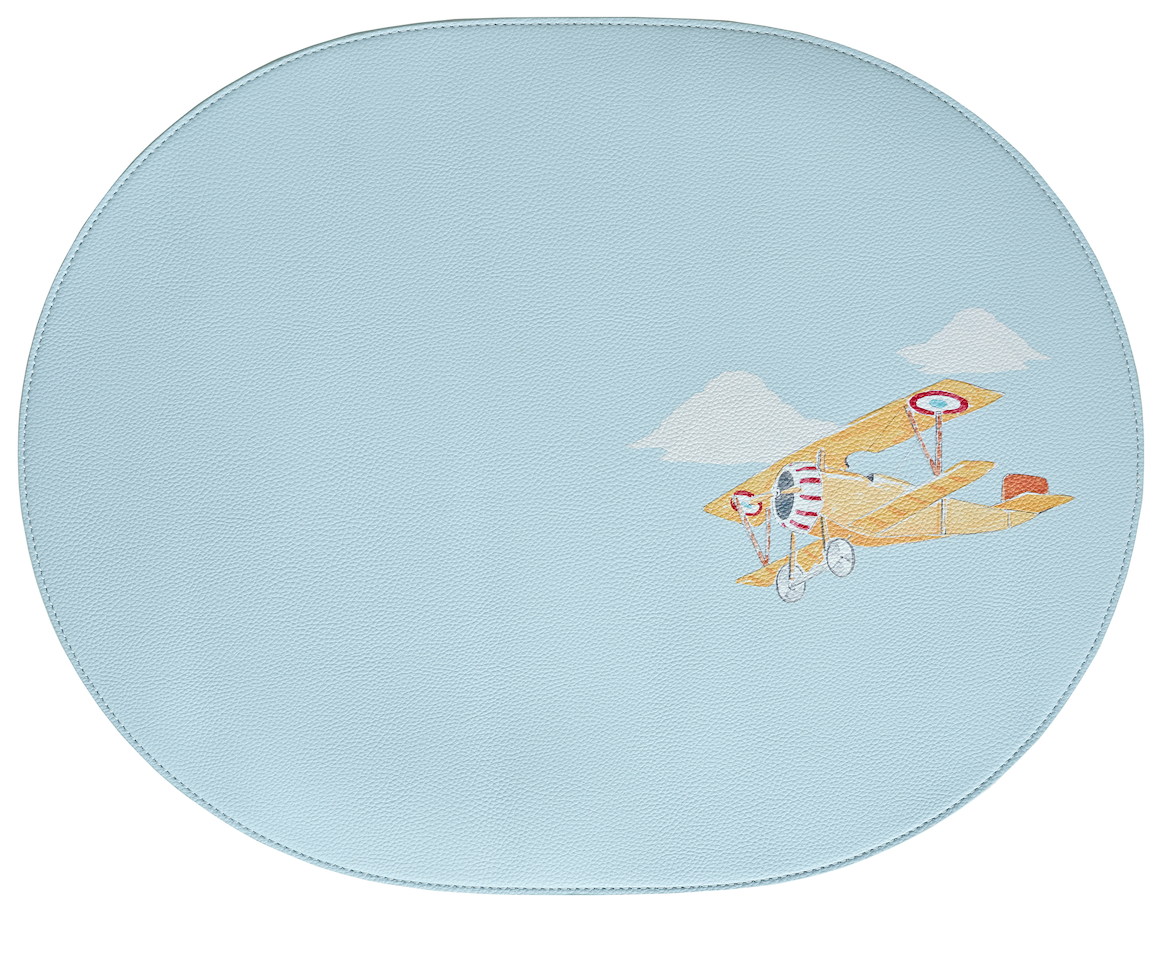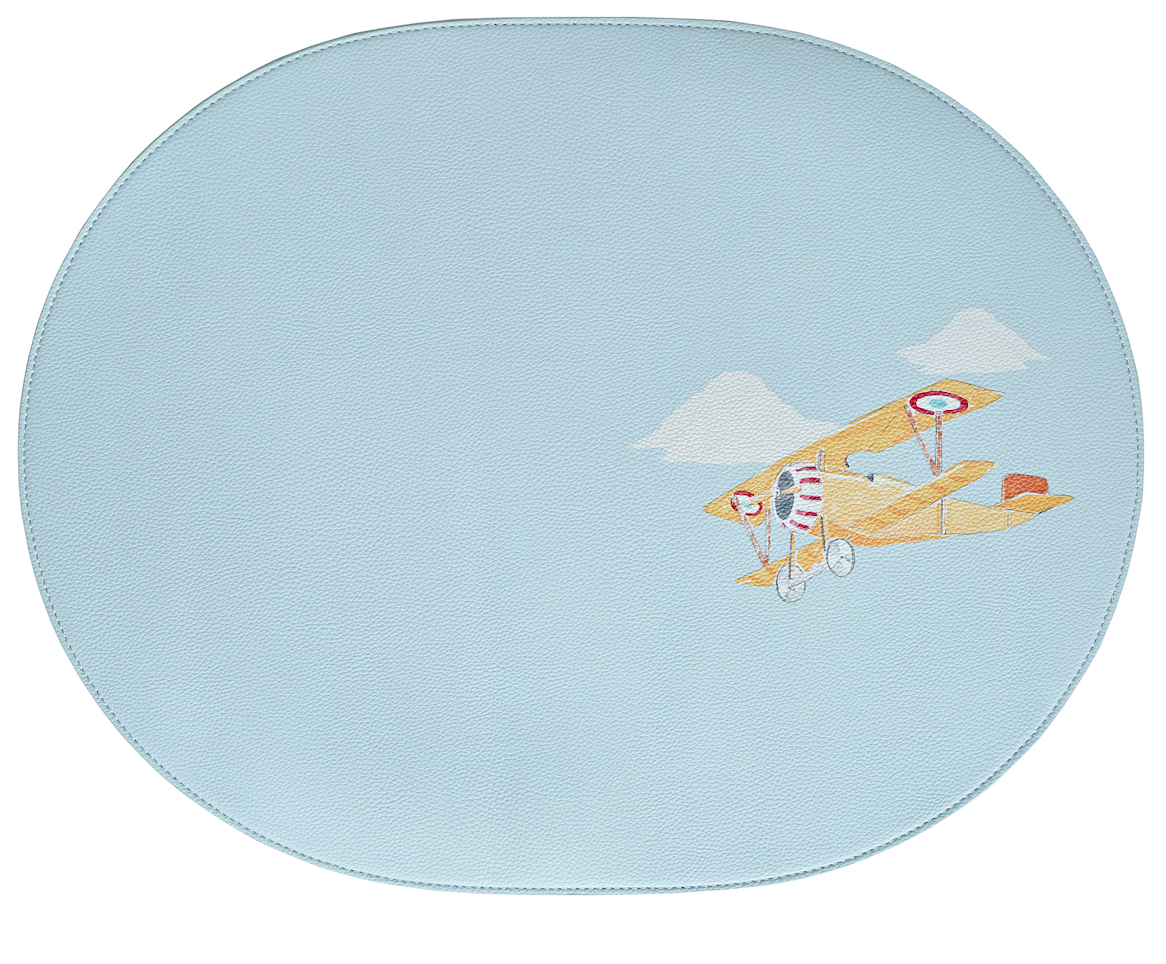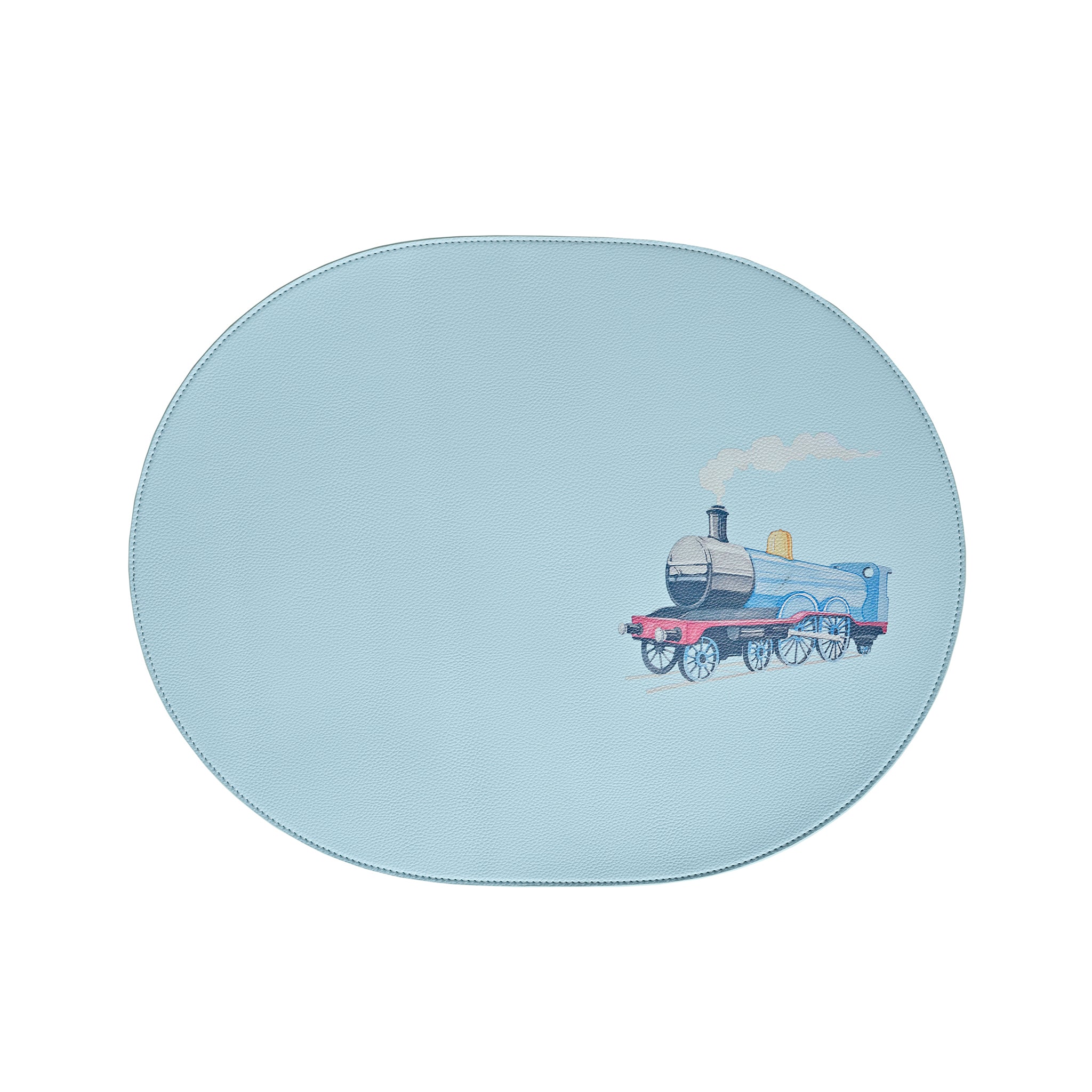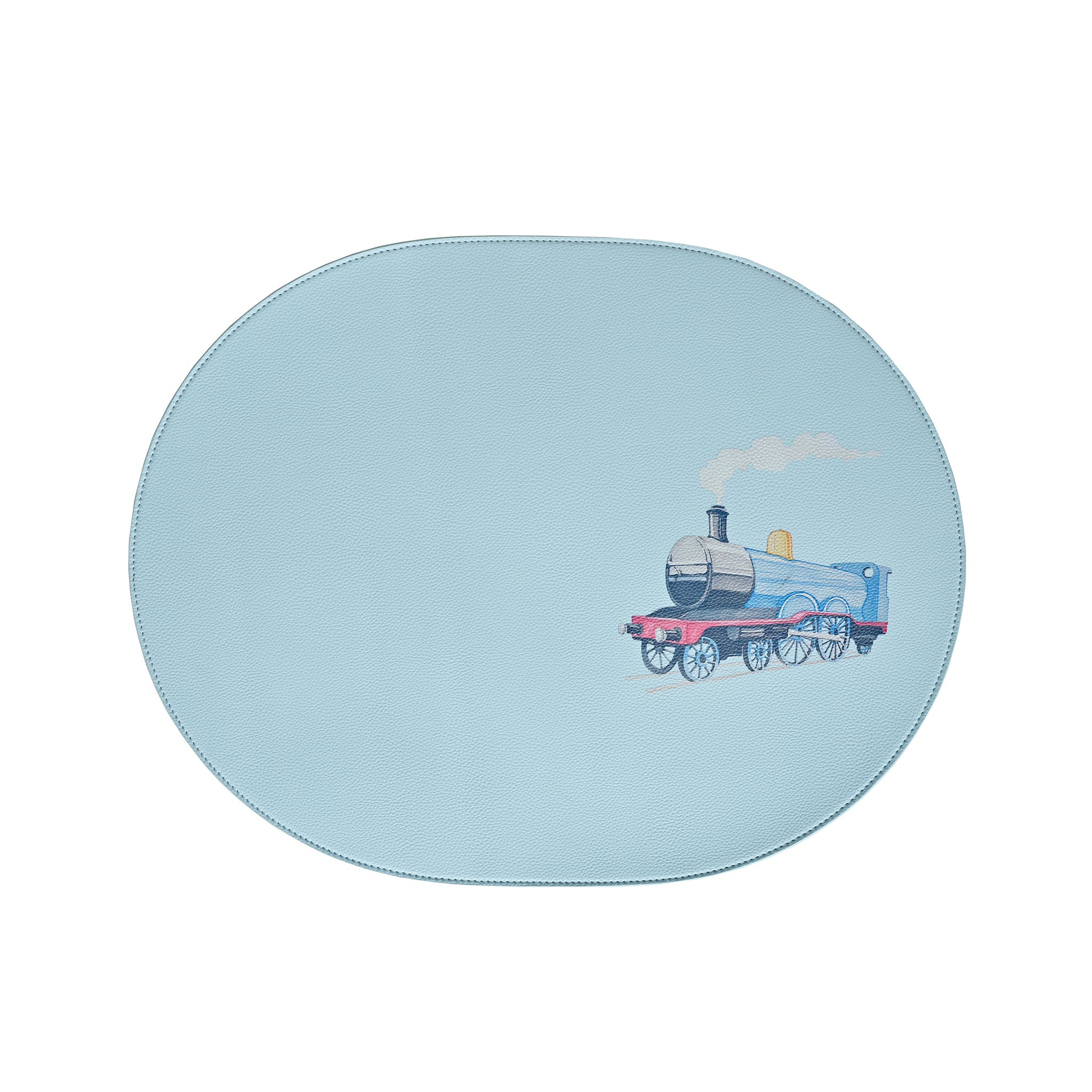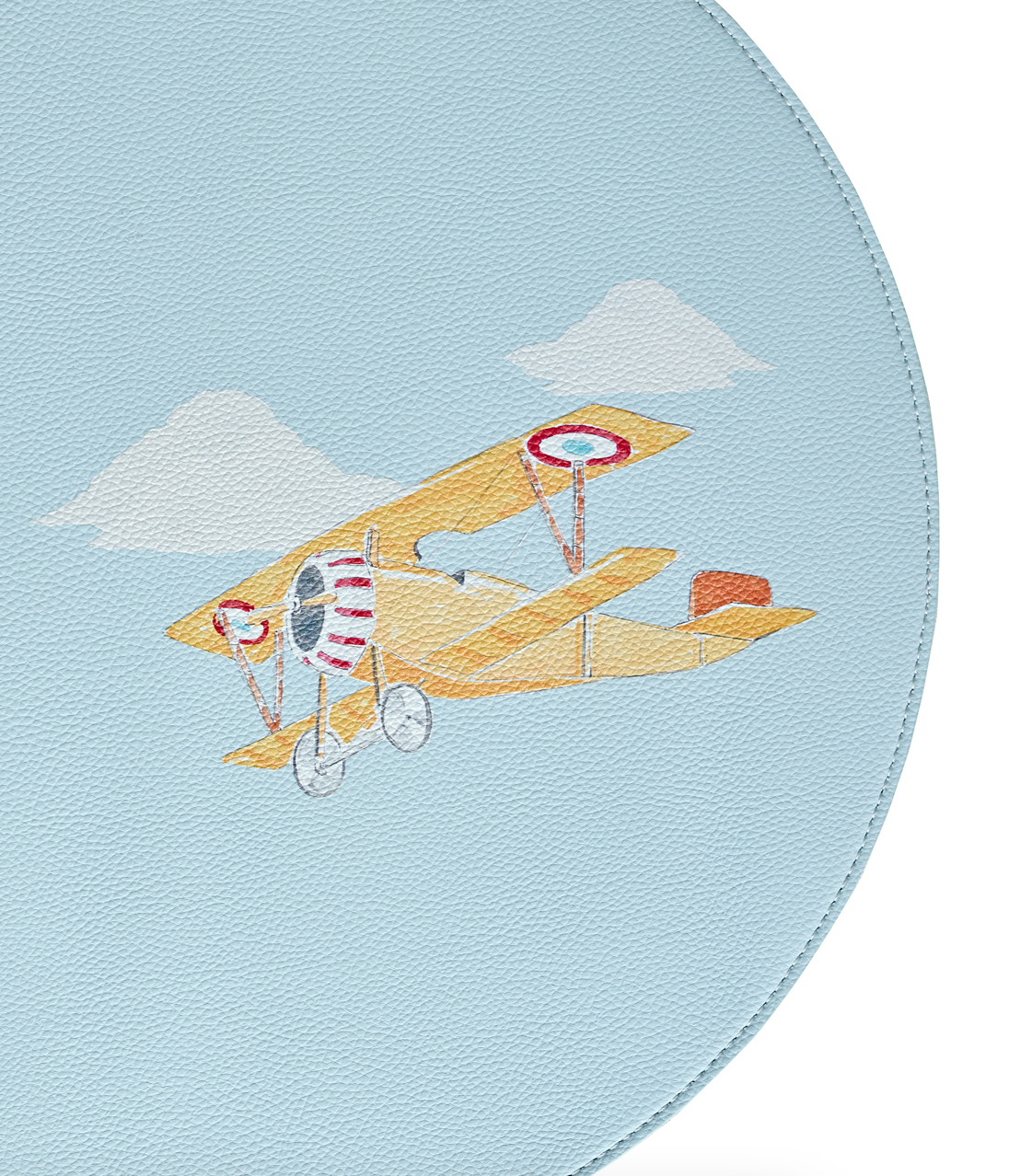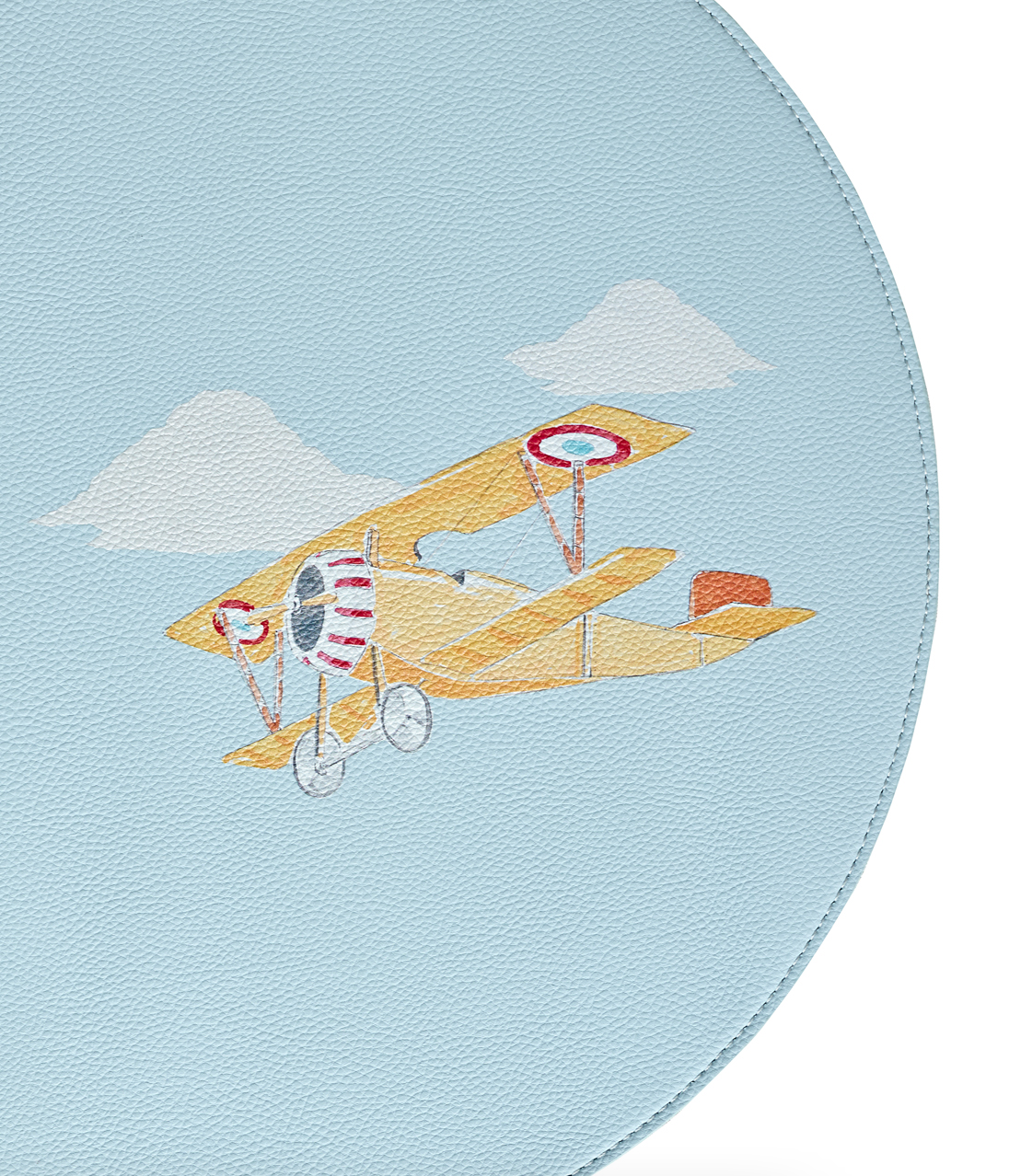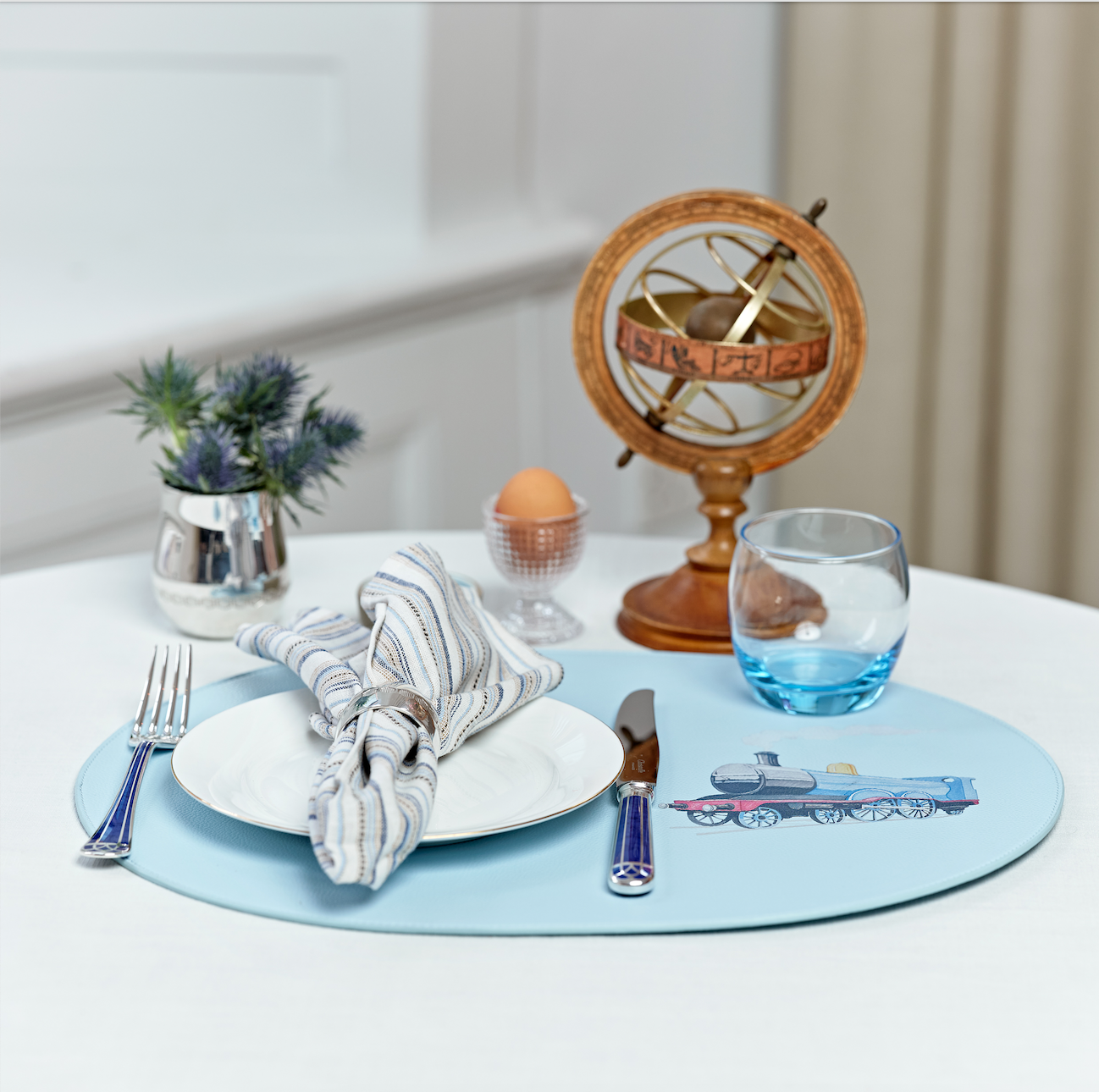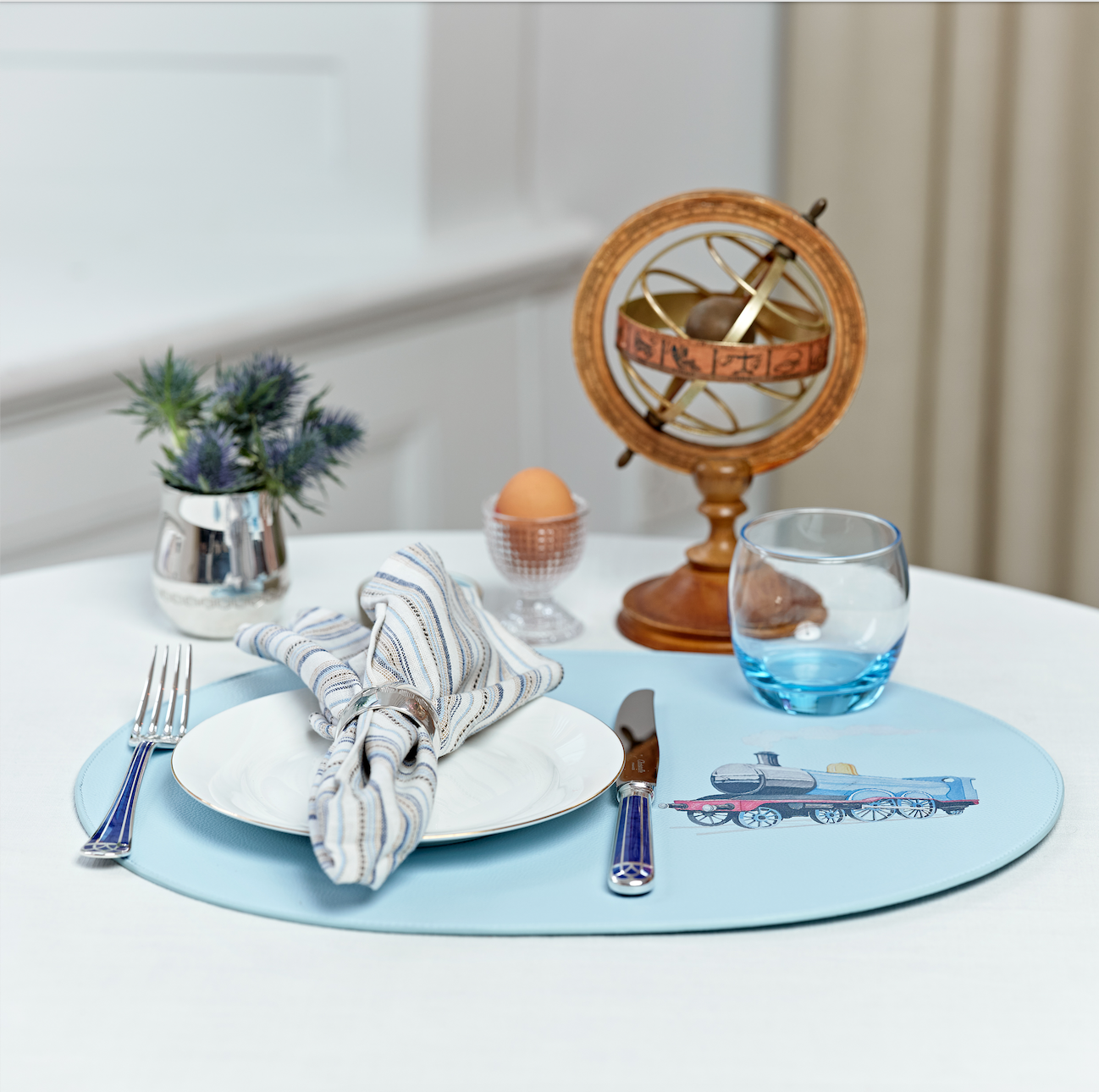 Classic Transport Placemat
Dragons of Walton Street x Von Gern Home children's placemat in faux leather in pastel blue.
This placemat collection is born of the collaborative spirit shared by Dragons of Walton Street and Von Gern Home that 'Every Day Is a Special Occasion'. These double-sided placemats in faux leather are designed to make your little epicurious youngster's every mealtime an elevated experience. Placemat themes include Vintage Safari; Designer Bunnies; Classic Transport; Sweet Serengeti and Monaco Grand Prix.

Shown here is Classic Transport featuring original Dragon's artwork of a train and an  aeroplane in a lovely shade of pastel blue.

One week lead time.
Dragons Delivery and Installation (Greater London only)
Our team will personally deliver your order and install it on-site.
£100
Standard Courier (Rest of the UK mainland)
The shipping is carried out by our third-party couriers and doesn't include installation.
£4.95
Dragons Delivery and Installation (anywhere in the UK mainland)
Our team will personally deliver your order and install it on-site.
£120
Worldwide Expert Courier Service
No installation included
from £20 to £700
Worldwide Delivery and Installation
Requires tailored shipping quote

As shipping fees are dependant on multiple factors, the exact amount will be calculated at checkout. Please note that oversized items exceeding 99 cm x 46 cm x 52 cm may be subject to custom shipping fees, provided once the order is confirmed. Customers can return their items within 14 days from the delivery date. Items must be unopened and unused.
Do you want to know how to include Classic Transport Placemat into your interior?
Ask our interior designers
for help and tips
child,boy,toddler,children,eating,canteen, current price: 65, max price: 130, min price32
You May Also Like