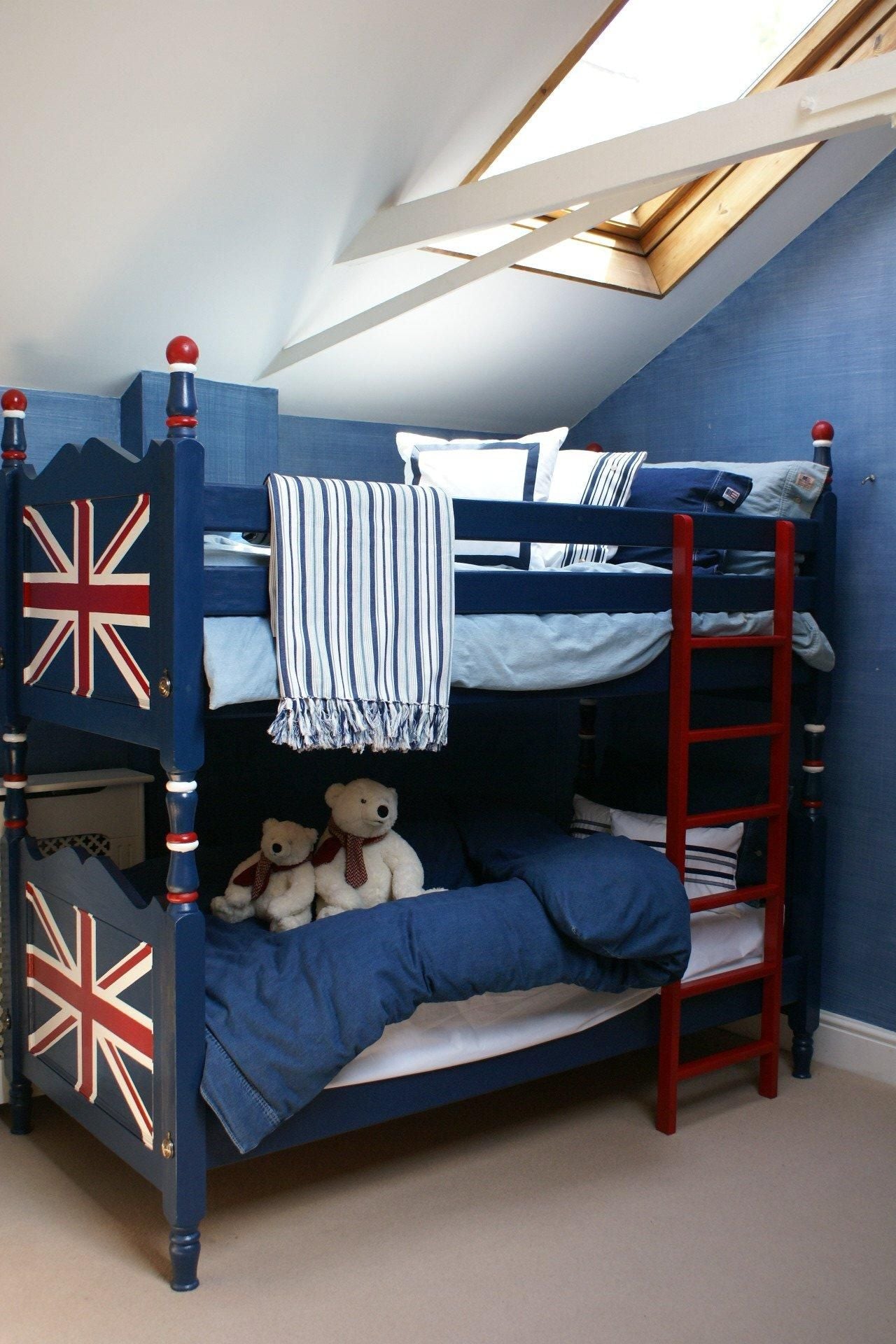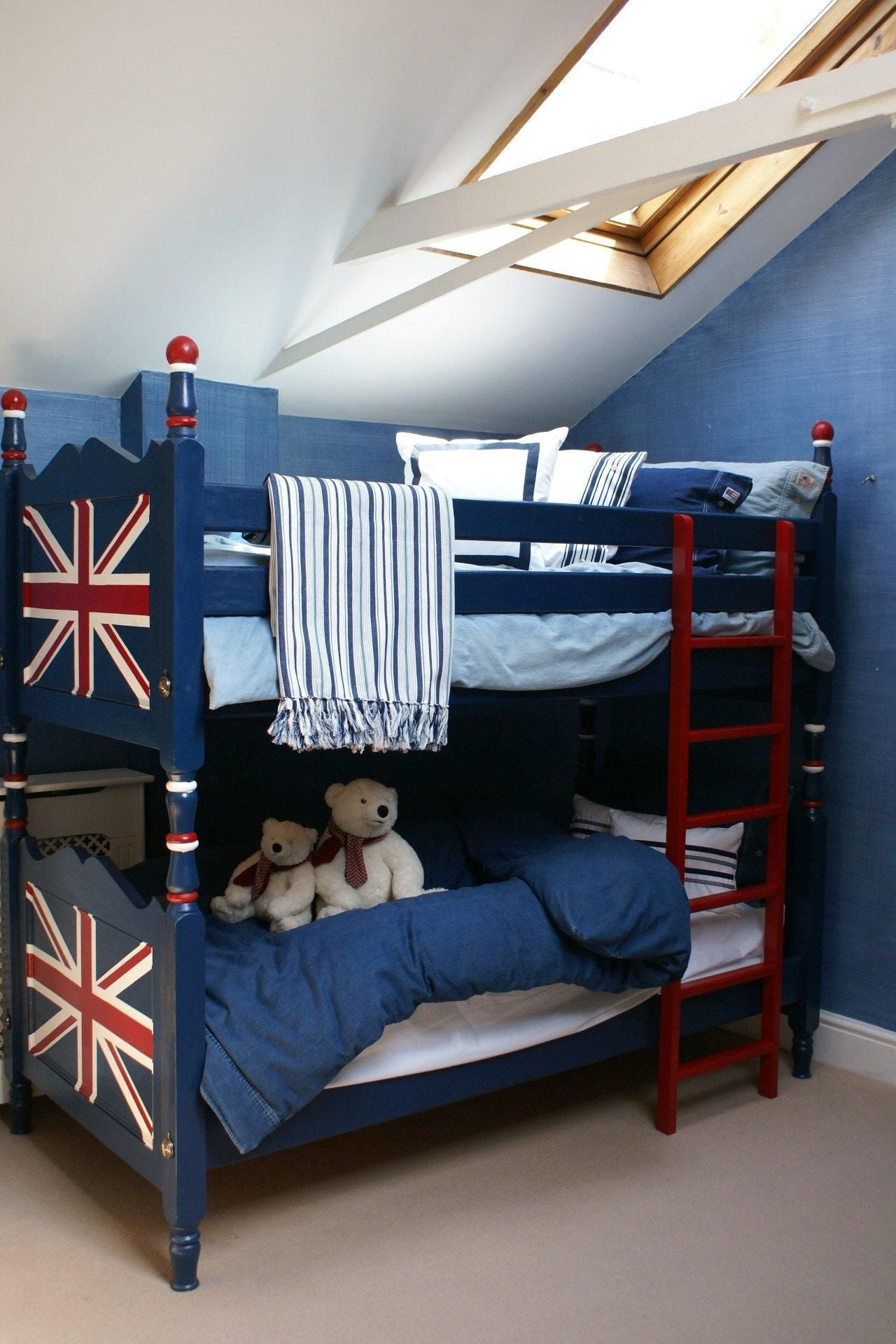 Bunk Bed
Product ID: 415000
Bunk beds or twin beds - the choice is yours. Although shown as bunks in this picture, we also supply you with extra finials for when they're side by side. We call it a forever bed as we can repaint it once your children have flown the nest to suit any colour scheme and decoration.
Solid and durable, the only problem you'll have is siblings fighting over who sleeps on top. Both bunks have sprung bed bases and superb pocket-spring mattresses are also included (90 x 190cm each).
Note: The bunk bed image in dark blue is brush finished and is priced at £5,994 including VAT. If you are interested in brush finished (vs. soft white), please call or visit our showroom and we can walk you through the different brush finish colour options.
Dragons Delivery and Installation (Greater London only)
Our team will personally deliver your order and install it on-site.
£160
Standard Courier (Rest of the UK mainland)
The shipping is carried out by our third-party couriers and doesn't include installation.
Dragons Delivery and Installation (anywhere in the UK mainland)
Our team will personally deliver your order and install it on-site.
£300
Worldwide Expert Courier Service
No installation included
from £20 to £700
Worldwide Delivery and Installation
Requires tailored shipping quote

As shipping fees are dependant on multiple factors, the exact amount will be calculated at checkout. Please note that oversized items exceeding 99 cm x 46 cm x 52 cm may be subject to custom shipping fees, provided once the order is confirmed. Customers can return their items within 14 days from the delivery date. Items must be unopened and unused.
Do you want to know how to include Bunk Bed into your interior?
Ask our interior designers
for help and tips
,,,,, current price: 4555, max price: 45550, min price1138
You May Also Like