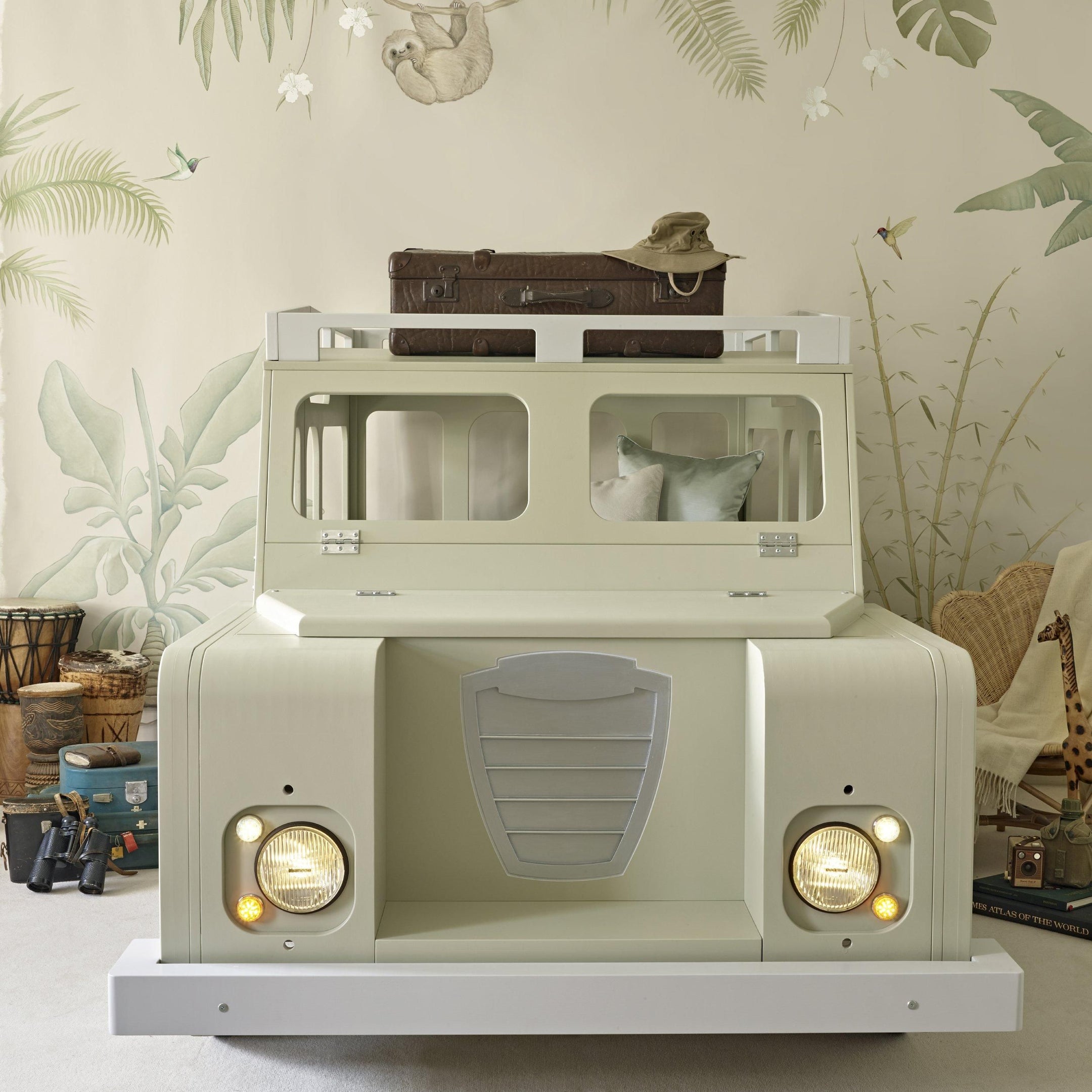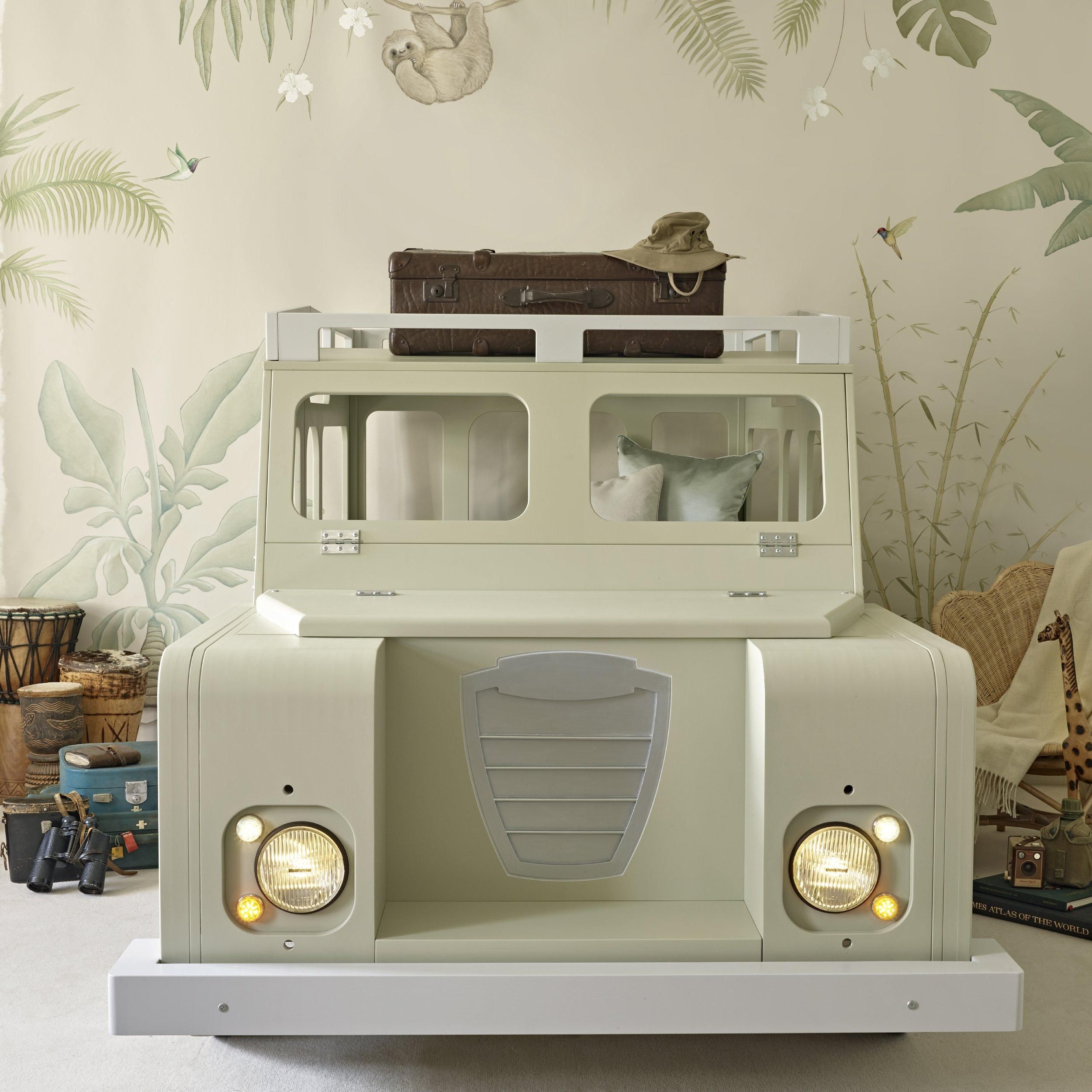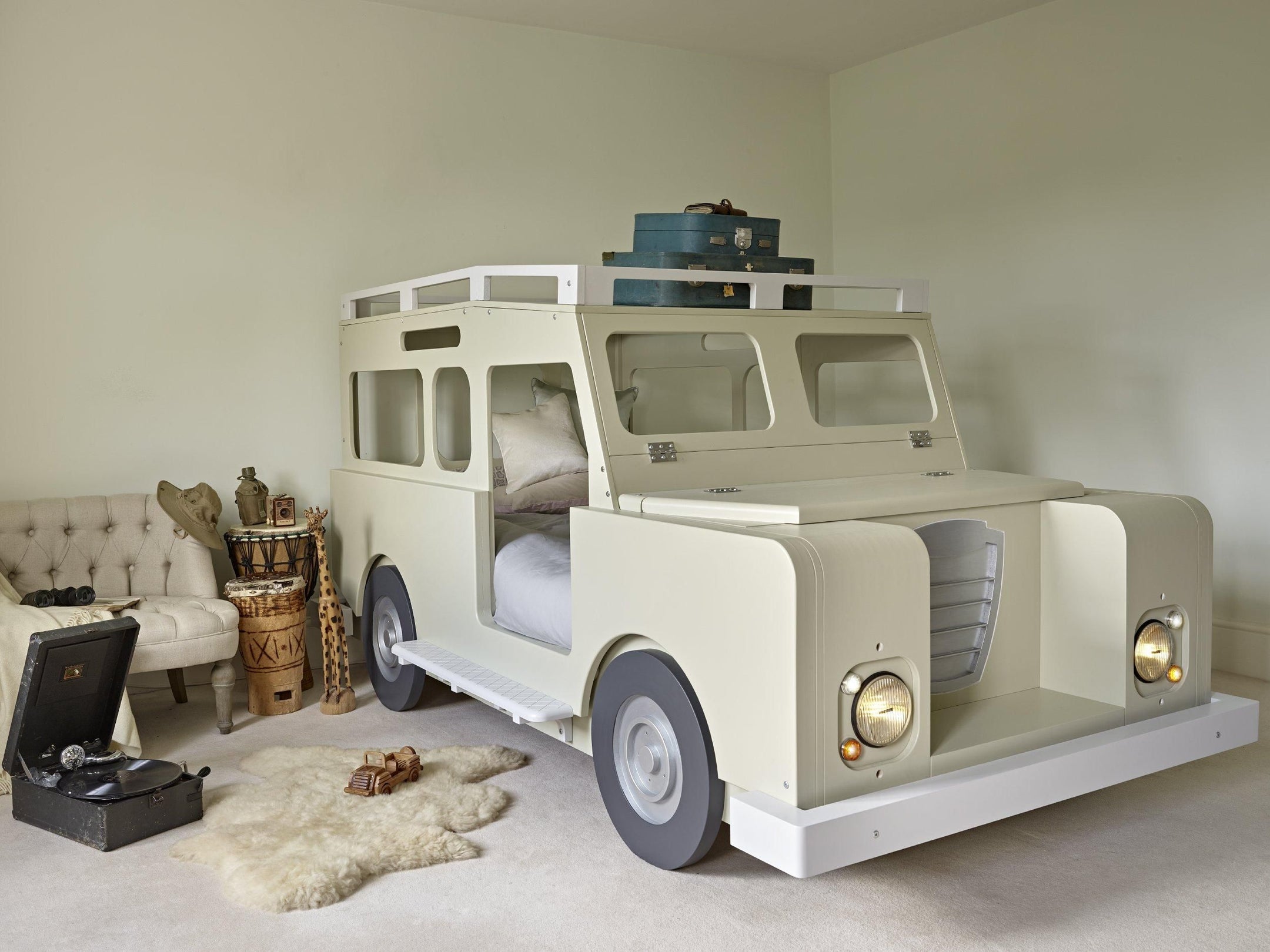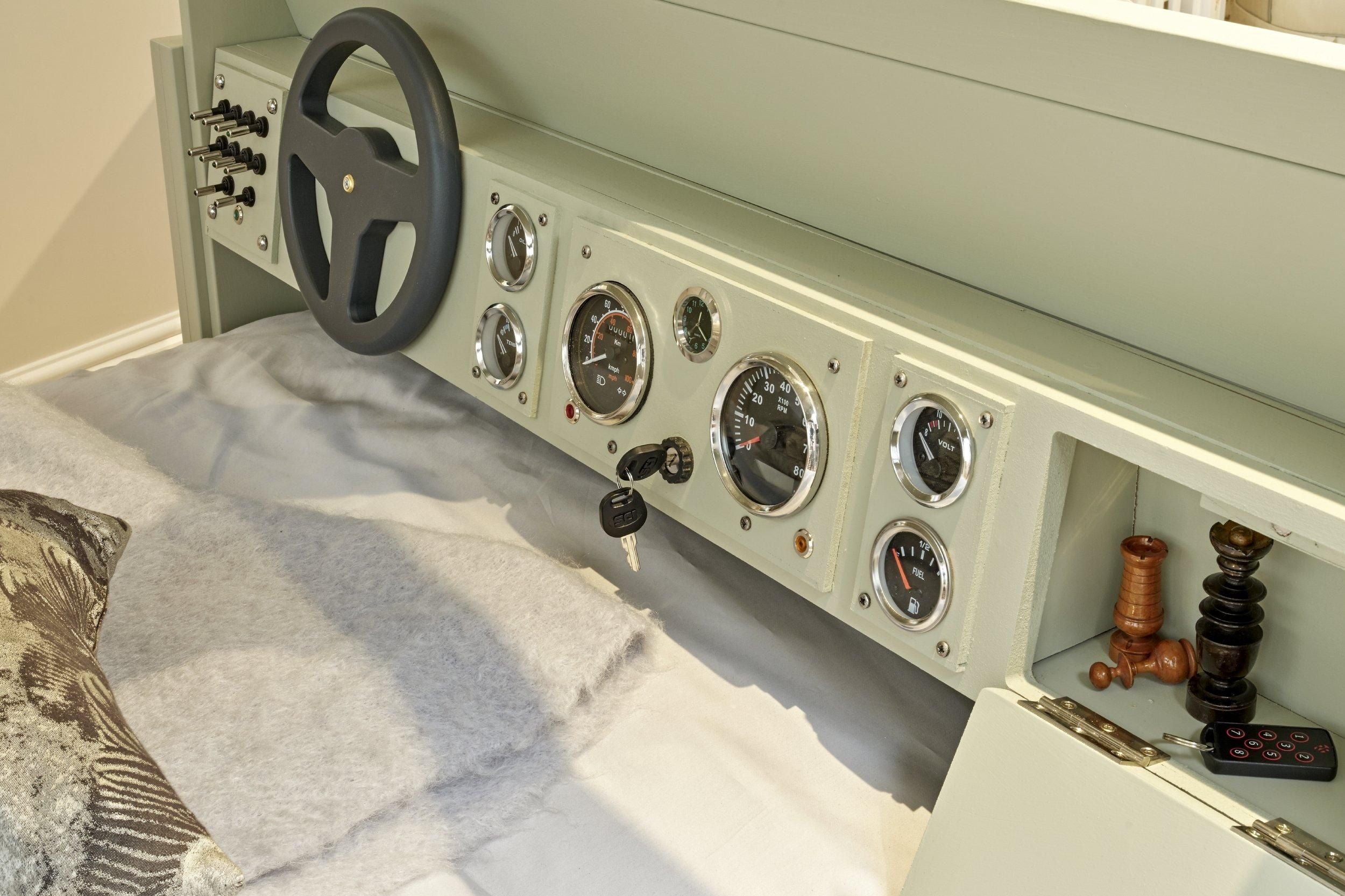 The Dragons JB23 - Jeep Bed
The JB23 Jeep Bed is the ultimate dream of every young explorer, coming with working headlights, an upholstered backboard and a personalised number plate.
Product ID: 415605-S
The Dragons JB23 - Jeep Bed
The JB23 Jeep Bed is the ultimate dream of every young explorer.
Working headlights, upholstered backboard and personalised number plate.
Side step, roof rack, bumpers and open doors.
Available in short and long wheel bases (the last with a soft close toy box under the bonnet).
1,000 sprung double mattress, single duvet cover and 2 pillowcases.
Options of colour, artwork and other personalisation.
Now all kids can have a cool car bed in their bedroom
When kids are small, they dream about many things. Probably many of them have seen themselves in a dream going on a safari, looking at beautiful animals, and enjoying the gorgeous landscape. But, there is a vital part of any safari that should not be neglected. Of course, we are talking about the car, or more specifically, the jeep.
The imagination of the artists who work at Dragons of Walton Street has no limits, and for this reason, now the store started to produce a replica of a JB23 jeep in a bed format. While boys go to sleep during the night in their bedrooms in one of our high-quality wooden beds of this kind, they will be able to see themselves driving a cool jeep while learning more about nature and its wonders in a safari.
Small kids are at a critical stage of their development, and for this reason, it is crucial to stimulate their imagination constantly. One of the best ways someone can do just that with their boy is to get him a jeep shaped bed. It will make them become submerged in a wild world of animals, exploration, and of course, to know mother nature in a closer way.
Every aspect can be personalized in our bespoke furniture
Dragons of Walton Street not only is known for the quality of its luxury products. One of the reasons that have made it so famous during recent years is that people can choose to personalize every aspect of the furniture they order. Ordering a boys jeep bed for a room is certainly no exception. While it is based on a JB23 jeep, there are certainly many aspects that clients can personalize in any way they want to make the item unique in its way. This includes things such as:
the overall size of the bed;
the size and the kind of bed sheets;
and even the colour and design of the bed!
At Dragons of Walton Street, our ultimate goal is to give people exactly what they want. For this reason, offering custom made furniture and accessories is an essential part of our mission. This is what has set us apart from every other piece of furniture that currently exists.
Dragons Delivery and Installation (Greater London only)
Our team will personally deliver your order and install it on-site.
£450
Standard Courier (Rest of the UK mainland)
The shipping is carried out by our third-party couriers and doesn't include installation.
Dragons Delivery and Installation (anywhere in the UK mainland)
Our team will personally deliver your order and install it on-site.
£450
Worldwide Expert Courier Service
No installation included
from £20 to £700
Worldwide Delivery and Installation
Requires tailored shipping quote

As shipping fees are dependant on multiple factors, the exact amount will be calculated at checkout. Please note that oversized items exceeding 99 cm x 46 cm x 52 cm may be subject to custom shipping fees, provided once the order is confirmed. Customers can return their items within 14 days from the delivery date. Items must be unopened and unused.
Do you want to know how to include The Dragons JB23 - Jeep Bed into your interior?
Ask our interior designers
for help and tips
child,boy,toddler,children,sleep,bedroom, current price: 24575, max price: 245750, min price6143
You May Also Like